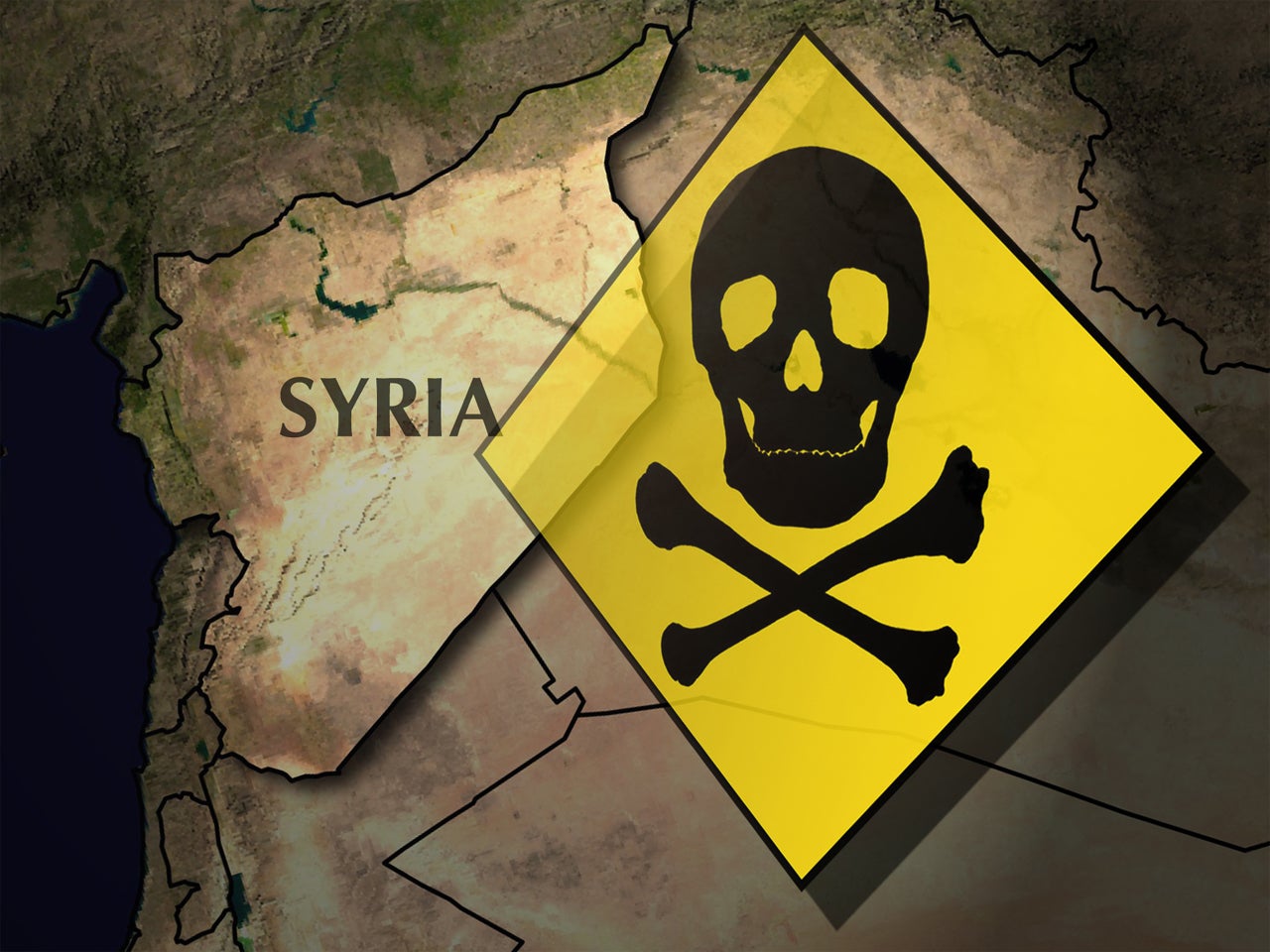 Syria "systematically" using chemical weapons
At the Hague Wednesday, the U.S. accused the Syrian regime of continuing to use chemical weapons on civilians as recently as September, despite claims that it has fully destroyed its stockpile as required under a 2013 U.N. treaty. The Obama administration frequently cites that U.S.-Russia brokered deal as a major foreign policy success, in part because the diplomatic agreement helped avert U.S. military strikes triggered by a sarin gas attack that killed hundreds of civilians outside Damascus.
Yet the Syrian regime has not been completely disarmed of that lethal cache, Undersecretary of State Rose Gottemoeller told members of the Organization for the Prohibition of Chemical Weapons (OPCW.)
"Now there is compelling evidence that Syria continues to use chemical weapons systematically and repeatedly," Gottemoeller said.
In her prepared remarks, Gottemoeller laid out "key findings" from OPCW investigators which indicate that the regime used chemical weapons in attacks against opposition-controlled towns in northern Syria during April and May of this year and again in August and September. Eyewitness reports of regime helicopters indicate that the Syrian government carried these attacks out.
She also pointed to "serious concerns" that the OPCW has been unable to verify whether Syria has declared all of its chemicals, munitions and facilities associated with its weapons program. The U.S. is "profoundly skeptical", Gottemoeller said, of Syrian claims that no records exist to corroborate the declaration that they have made.
"Indeed, chemical weapons capabilities may very well remain in the hands of the Syrian government," she said.
As for the ongoing inquiry into the weapons that Syria has publicly declared, U.S. Ambassador to the OPCW Robert Mikulak said more monitoring is needed. He said that the destruction of 12 weapons production facilities is "limping along" and is now significantly behind schedule.
Thanks for reading CBS NEWS.
Create your free account or log in
for more features.