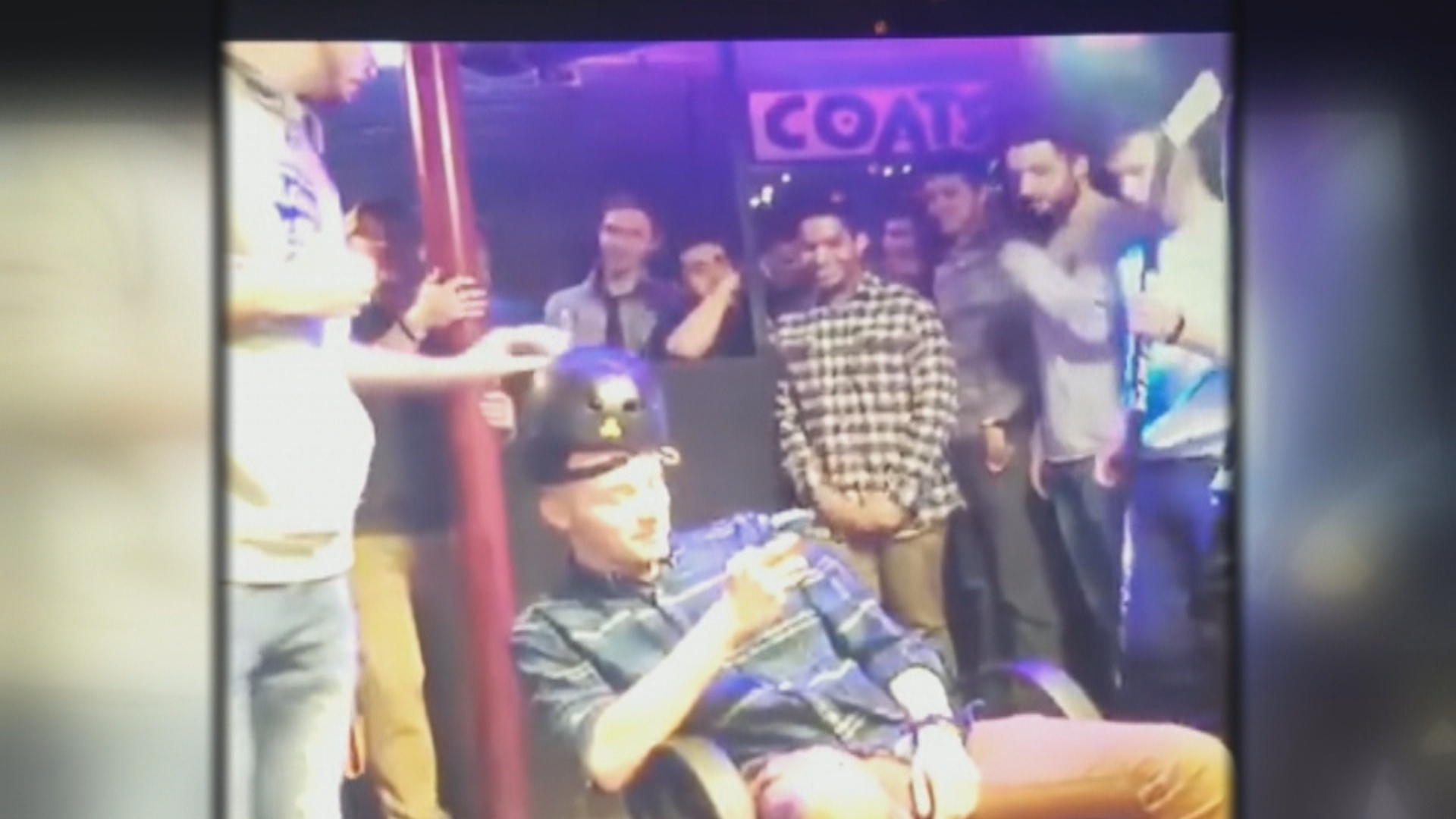 New video shows Syracuse frat members pretending to sexually assault disabled man
A second disturbing video of Syracuse University fraternity members was published online over the weekend, as 18 students face possible expulsion for the videos showing them engaged in offensive behavior. The newest video surfaced appears to show Theta Tau brothers pretending to sexually assault a disabled man in a wheelchair. The first video released last week apparently showed members joking about the Holocaust and using racial and anti-Semitic slurs.

The university, which expelled the Theta Tau chapter, said members made several offensive videos. Syracuse said disciplinary actions could be filed against additional Theta Tau brothers. The videos are difficult to watch and have not been released by the university. Instead, they were obtained and made public by the Daily Orange, the student newspaper, reports CBS News correspondent Jericka Duncan.
"He's drooling out of his mouth because he's retarded in a wheelchair," a fraternity member could be heard saying in the video.
"Yankee is totally unaware of this light rape that's occurring," the video continues.

Syracuse University permanently expelled the Theta Tau chapter over the weekend and charged 18 students with undisclosed offenses. The students, whom the school will not identify because of federal privacy law, are banned from classes during the disciplinary process. They will attend alternative study arrangements instead.

"Outcomes could include suspension or expulsion from Syracuse University," Syracuse University president Kent Syverud said.
Students are calling on the university to release more of the fraternity's videos, but Syverud has so far resisted, saying he wants to protect the integrity of the ongoing investigation.

Sophmore Priya Penner said she hopes the school will expel the students involved.
"This video is just a example, one example of what we deal with as marginalized folks… It's saying to them and to me that disabled lives and disabled people aren't worth seeing as people," Penner said.
Theta Tau apologized for the videos last week, which it said were intended as satire. Members said they don't really hold the offensive views that were expressed. Syracuse's dean of students said the school will meet with some of the 18 students today to decide on punishment.
Thanks for reading CBS NEWS.
Create your free account or log in
for more features.