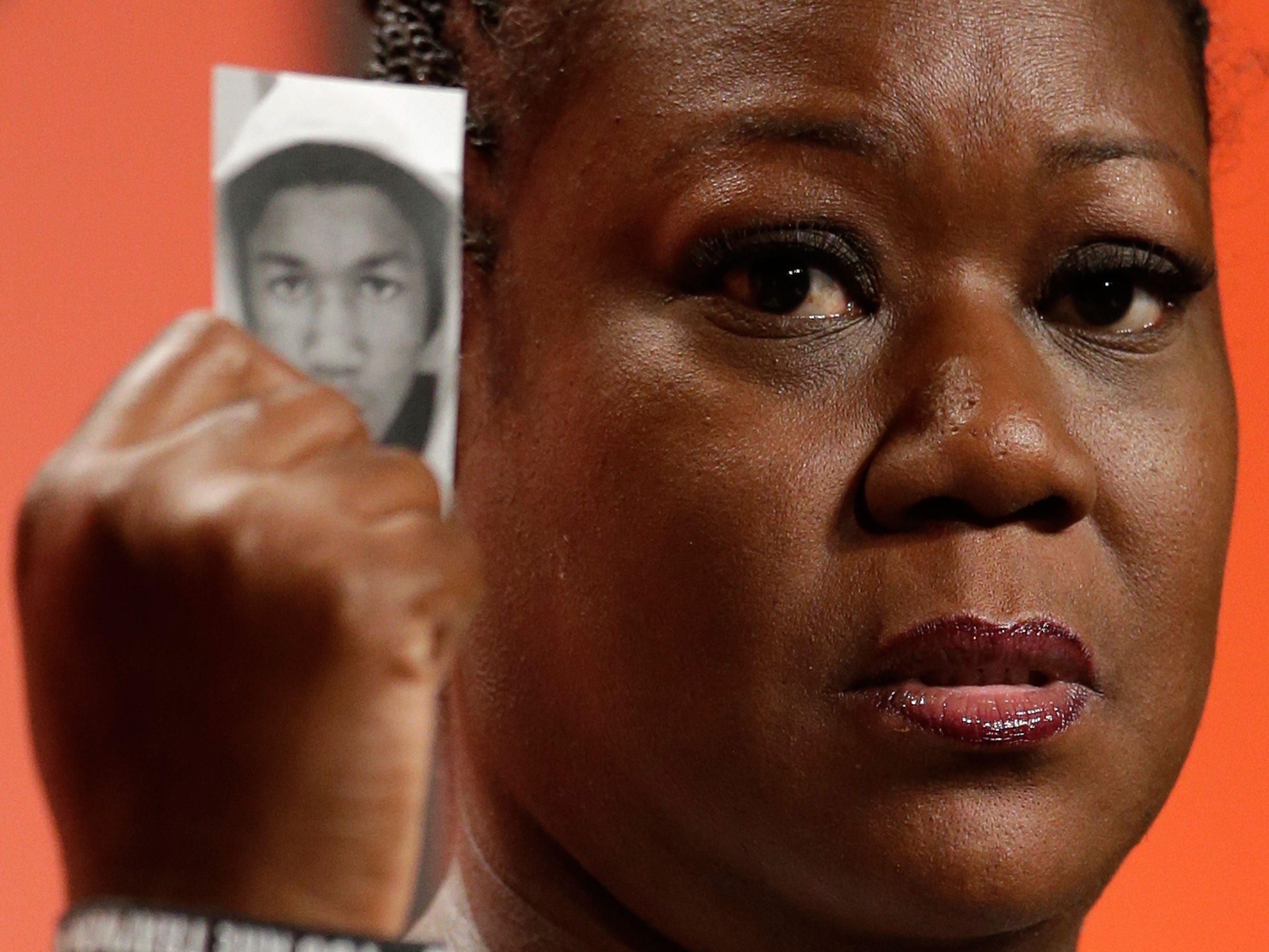 Sybrina Fulton: "Use my broken heart" to prevent more deaths like son Trayvon Martin
(CBS) -- Addressing the National Urban League in Philadelphia Friday, Sybrina Fulton, the mother of slain Florida teen Trayvon Martin urged the group to "use my broken heart" to prevent tragedies like her son's death from happening again.
PICTURES: George Zimmerman on trial in death of Fla. teen
PICTURES: George Zimmerman crime scene photos
Fulton took the stage to loud applause.
"My message to you is please use my story, please use my tragedy, please use my broken heart to say to yourself, 'We cannot let this happen to anybody else's child,'" Fulton said.
Martin, 17, was fatally shot last year during an altercation with George Zimmerman in a gated Sanford, Fla. community where Zimmerman had launched a neighborhood watch program. The 29-year-old was acquitted this month by a jury after pleading not guilty to second-degree murder charges, claiming he shot in self-defense.
Fulton told CBS News she was "stunned" by the verdict, which prompted protests across the country.
A juror in the trial, speaking in an interview with ABC news, said she believes Zimmerman "got away with murder" in Martin's shooting death. The woman, known as Juror 29, became the second juror to speak publicly about the case, saying in the interview Thursday that she initially wanted to find Zimmerman guilty.
However, she said there wasn't enough evidence to convict him under Florida law.
Fulton issued a statement Thursday calling the juror's comments "devastating."
Speaking before the National Urban League Friday, Fulton said that her son was no longer alive because of "a law that has prevented the person who shot and killed my son to be held accountable, and to pay for this awful crime."
"The absolute worst call you can receive as a parent is to know your son...you will never kiss again," Fulton said. "I'll just ask you to wrap your mind around that. Around no prom for Trayvon. No high school graduation for Trayvon. No college...no grandkids coming from Trayvon."
Fulton described giving her business card with a picture of her son to a cab driver as she was on her way to the event. The cab driver, she said, told her, "That's my son too."
To Fulton, it was evidence her message was "coming across in the right way."
Fulton referenced the foundation set up in Martin's honor.
"The verdict is not going to define who Trayvon Martin was," Fulton said. "We will define his legacy. We will define who he is and what he was all about. But I can't do it alone."
Complete coverage of the George Zimmerman-Trayvon Martin case on Crimesider
Thanks for reading CBS NEWS.
Create your free account or log in
for more features.