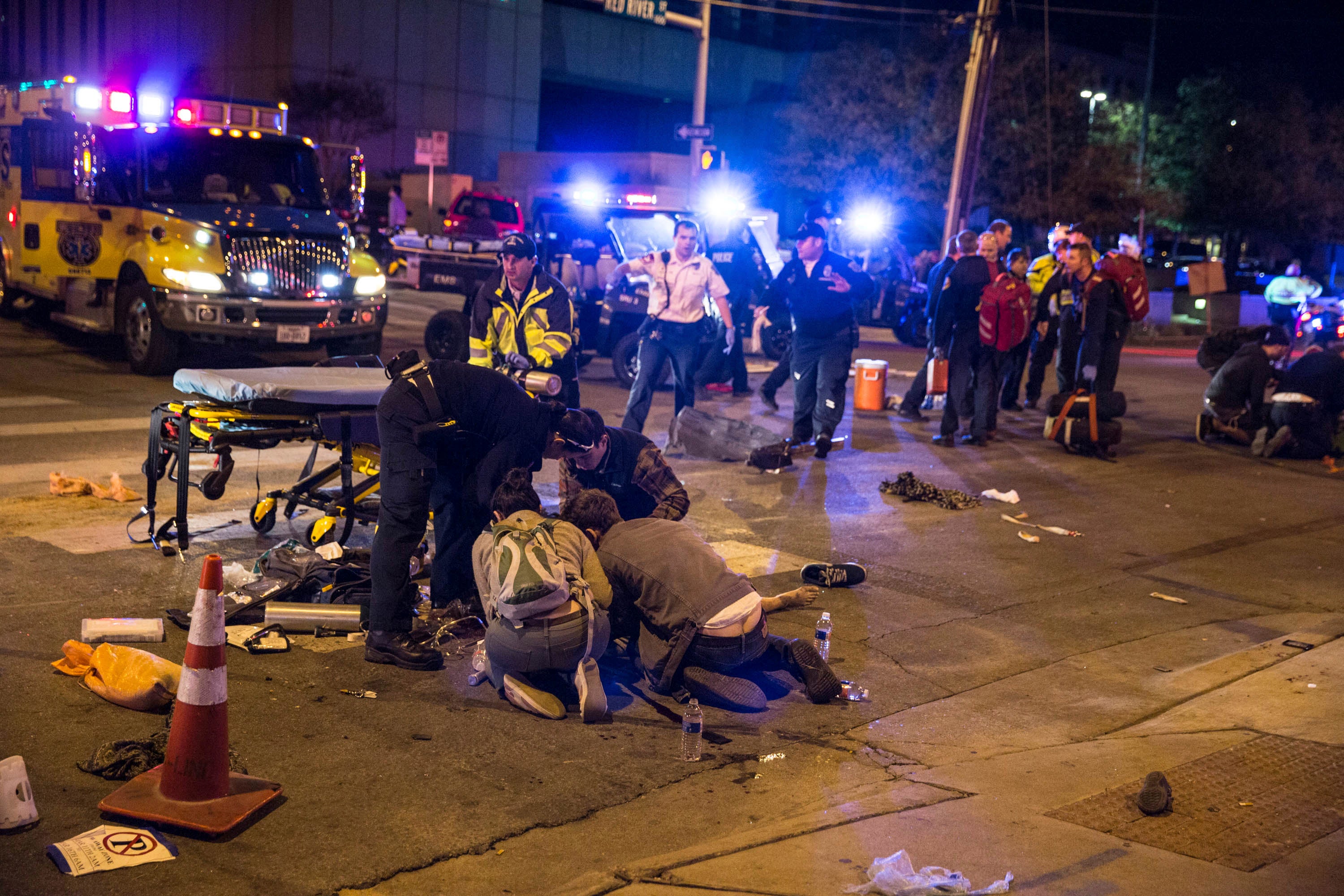 Wrongful death lawsuits filed in SXSW crash that killed 4
AUSTIN, Texas - The first wave of victim lawsuits since four people died at the South by Southwest music festival accused organizers Thursday of safety lapses that allowed a driver to smash through a barricade and into a crowd of concertgoers.
Aspiring rapper Rashad Charjuan Owens has remained jailed on capital murder charges since the March crash. Authorities say Owens was fleeing from police who attempted a traffic stop as hundreds of music fans were milling outside a bustling nightclub district.
The crash also left nearly two dozen people injured. Organizers of the once-obscure Austin festival have faced questions about how well they have managed the event's transformation into an international extravaganza. The festival now regularly draws top artists such as Prince and Lady Gaga.
One of the wrongful deaths lawsuits was filed by the family of Steven Craenmehr, a Dutch music executive who was riding a bike when struck. His widow and mother allege that SXSW organizers skimped on traffic safeguards while packing people downtown to hear more than 2,000 bands.
Lawyers for SXSW released a statement that expressed grief for the families but did not address the lawsuits' claims.
The suits, which seek unspecified damages, were filed in both state and federal court.
Authorities say Owens gunned his gray Honda Civic through a barricade after an officer on a drunken-driving patrol tried stopping his car in Austin's crowded entertainment district. His blood alcohol level was .114, above Texas' legal driving limit of .08, according to police.
In September, a SXSW safety report ordered by city leaders found that alcohol consumption and overcrowded venues had left Austin facing a "critical point where public safety could be compromised" if changes were not made. SXSW organizers called the report incomplete and said it failed to address root issues.
The organizers say more than 350,000 people were drawn to the festival this year for official showcases and free events. Next year's music festival begins March 17.
Thanks for reading CBS NEWS.
Create your free account or log in
for more features.