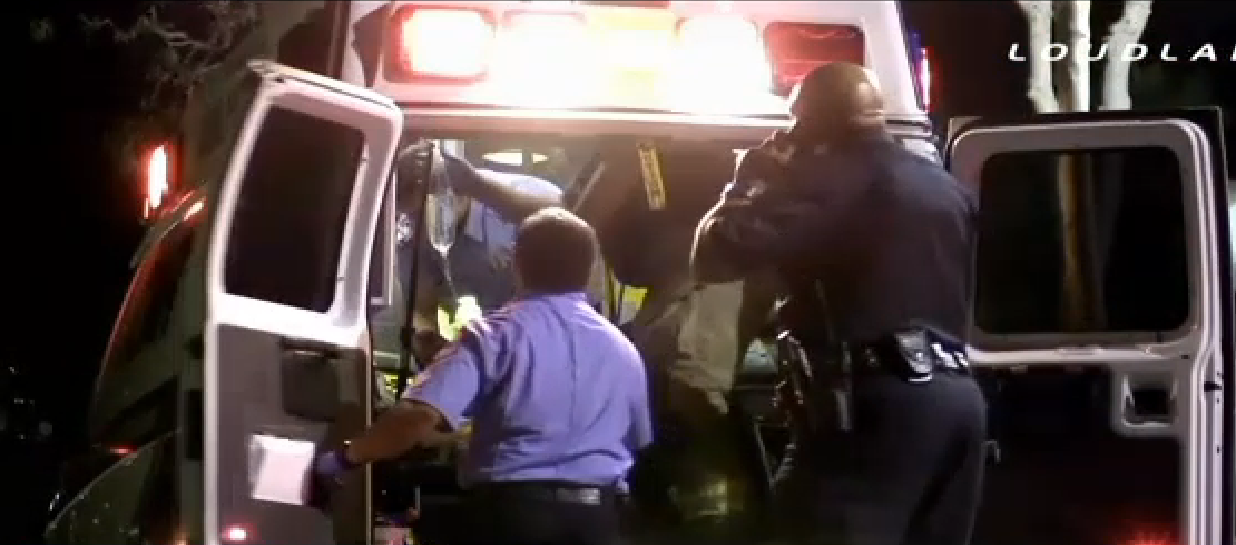 Suspect killed, officer injured in Calif. shootout
SAN BERNARDINO, Calif. -- A police officer is in critical condition and a suspect is dead following an early morning shooting Friday near a Southern California nightclub, CBS Los Angeles reports.
A 31-year-old veteran officer and a new officer trainee were in an area known for criminal activity at around 2 a.m., to "check on some individuals," said Lt. Rich Lawhead of the San Bernardino Police Department.
The officers confronted a group of five people, who had just left a nightclub, in front of a home on a dead-end street and "almost immediately shots were fired," Chief Jarrod Burguan said.
A male suspect's gunfire wounded the senior officer, a 6-year veteran of the San Bernardino Police Department, twice in the upper body.
He was transported to Arrowhead Regional Medical Center for surgery. He remains in critical condition.
The training officer was able to return fire and wounded the suspect, who was a man in his 30s. He was also transported to a local hospital where he was pronounced dead.
Police have not released the names of the officers or the suspect.
Five other people, including three women and one man, were taken in for questioning, CBS Los Angeles reports. Two firearms were reportedly recovered at the scene.
Correction: This story has been updated to remove an inaccurate description of one of the firearms.
Thanks for reading CBS NEWS.
Create your free account or log in
for more features.