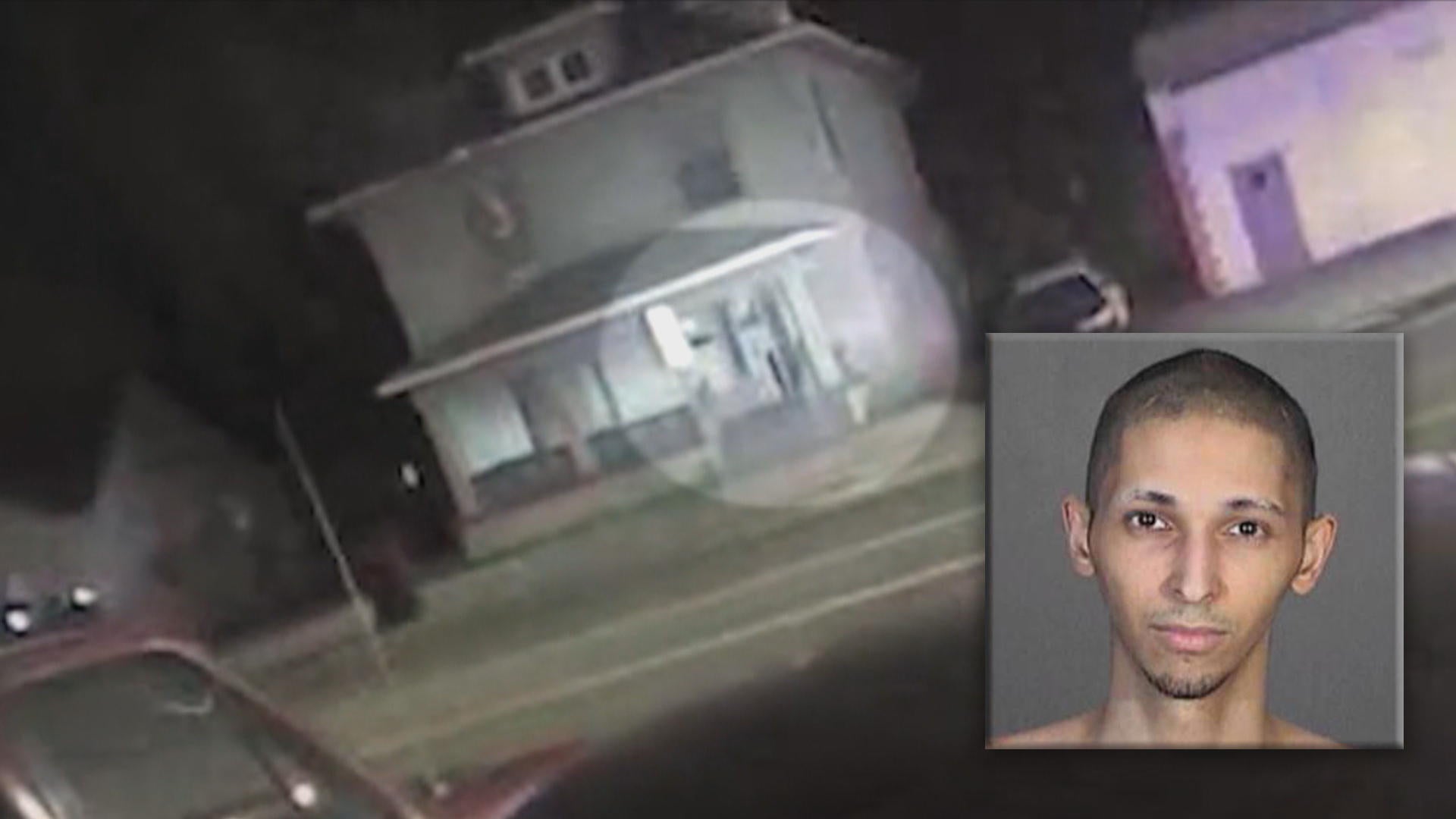 Suspect in fatal "SWATting" call charged in another similar prank
CALGARY -- A 25-year-old Los Angeles man suspected of making a hoax emergency call that led to the fatal police shooting of a Kansas man last month has been charged with making a similar prank call to police in Canada. Tyler Barriss, 25, was arrested in Los Angeles on Dec. 29, one day after police shot and killed a man at a house in Wichita.
Barriss allegedly made a 911 call claiming hostages were inside the home. The family of the dead man, Andrew Finch, said he wasn't the intended target of the prank, known as "SWATting," when someone falsely reports a major crime to 911 hoping to incite a massive police response.
Moments after Finch stepped onto his front porch, he was shot dead by a Wichita police officer. Wichita police say the officer opened fire because he thought Finch, a father of two who was unarmed, was reaching for a weapon.
Online gamers say Barriss intended to prank someone who played the video game "Call of Duty."
Police in Calgary on Tuesday announced that they had charged Barriss in a similar "SWATting" call Dec. 22. No one was hurt in that incident.
Dispatchers in Calgary received a 911 call from a man who claimed he shot his father and was holding his mom and younger brother hostage, Calgary Police said in a news release. The caller gave officers an address, where tactical officers quickly responded, contained the scene and began evacuating nearby units.
While officers were at the scene trying to confirm the 911 report, Calgary 911 received another call from a woman who lived at the home who said she believed she had been the victim of a "SWATting" call. The woman exited the home and officers confirmed the initial report of a shooting and hostage situation was false, police said.
"During this incident, a substantial amount of police resources were required to contain the scene and protect the safety of citizens," Calgary police said in the release.
Calgary Police say they quickly identified Barriss, who had made contact with the victim online earlier in the day, as the suspect. They said they believed the victim was targeted because of her online persona and that Barriss was responsible for similar calls in other jurisdictions.
Barriss has been charged in Canada with public mischief and fraud.
"We take swatting events extremely seriously and will investigate each incident thoroughly," Calgary Police said. "Swatting calls have the potential to create significant risks for both public and officer safety and can require an extensive amount of resources to respond and investigate."
SWATting has also targeted celebrities like Rihanna, Justin Bieber and Miley Cyrus. The FBI estimates 400 cases of SWATting happen in the U.S. each year, but the Kansas case is believed to be the first time such an incident resulted in someone's death.
Barriss is facing a charge of false alarm in Kansas.
Thanks for reading CBS NEWS.
Create your free account or log in
for more features.