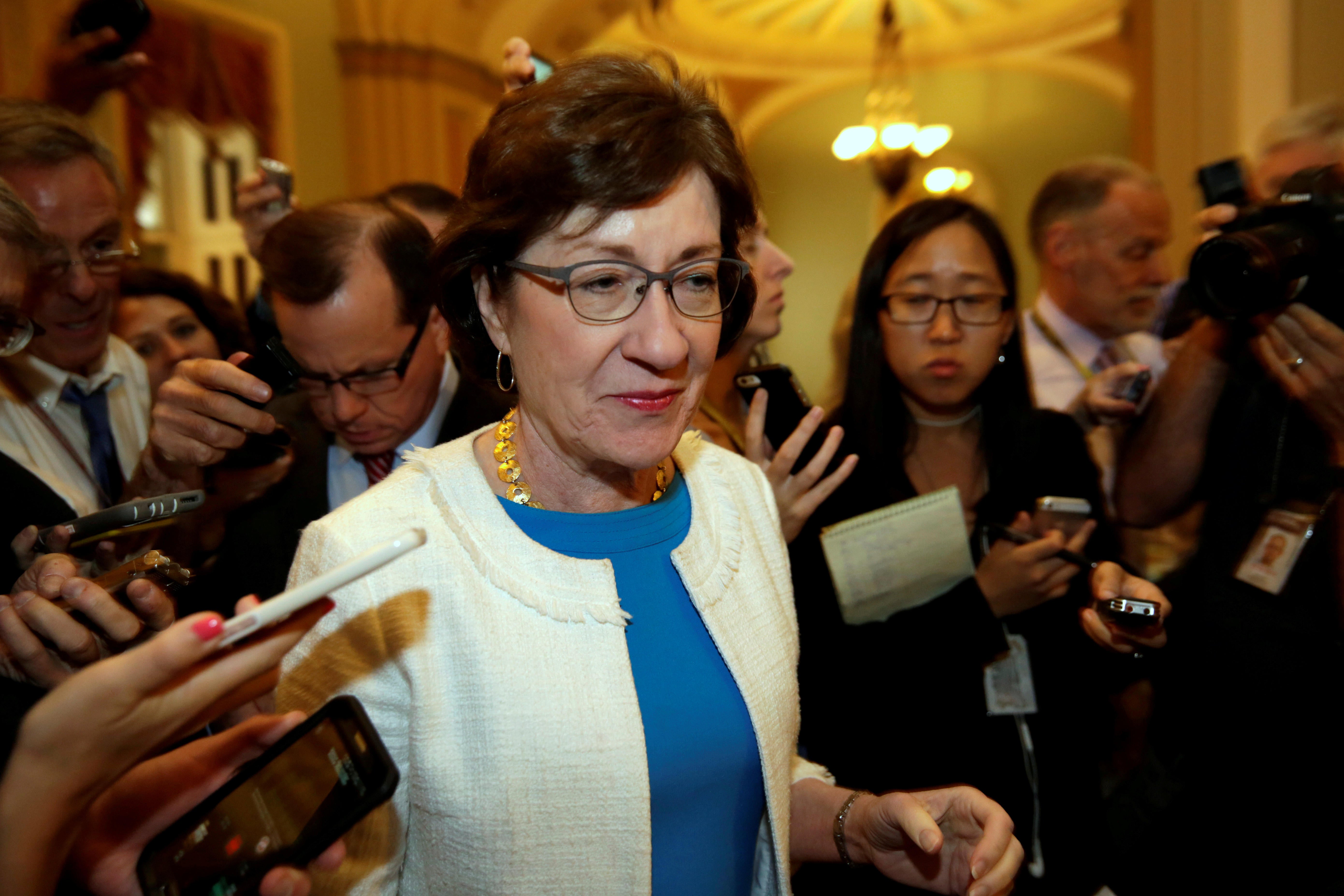 Susan Collins now pushing for $10 billion for Obamacare stabilization bill
Sen. Susan Collins is now pushing for twice the amount of money she originally requested in an Obamacare bill she's co-sponsoring in order to win her vote on the tax overhaul measure, The Hill reports.
The Maine Republican is co-sponsoring a bill with Sen. Bill Nelson, D-Florida, that would provide states with $10 billion over two years to establish reinsurance programs to lower premiums or high-risk pools. They had originally requested $4.5 billion in the bill, the report said.
"This plan will provide $5 billion annually for two years in seed money for states to establish invisible high-risk pools or traditional reinsurance programs," Collins said in a statement Friday, the report said.
President Trump told Collins before the Senate's tax bill vote that he supported legislation to stabilize the insurance markets and to fund states' high-risk pools.
Collins is lobbying for a vote on the bill because the Senate GOP's tax plan that passed in the upper chamber Friday would repeal Obamacare's individual mandate. Collins voted in favor of the plan, and its differences now have to be reconciled with the House-passed GOP tax plan.
Thanks for reading CBS NEWS.
Create your free account or log in
for more features.