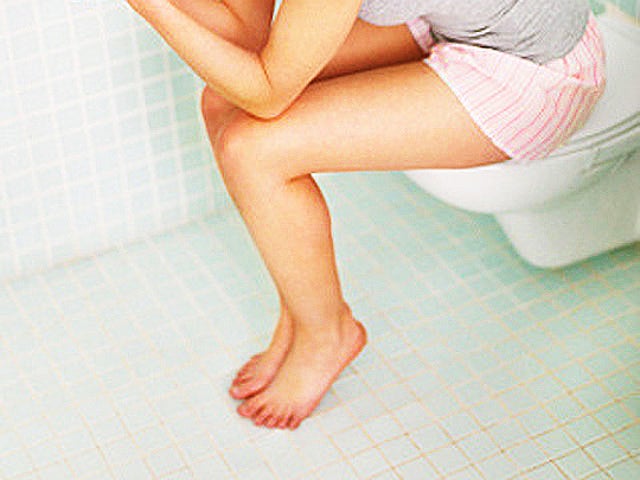 Survey: 75 percent of Americans admit to using phone while in bathroom
(CBS) Are you guilty of pulling out your phone during potty time? You're not alone: According to a new survey, about 75 percent of Americans admitted to using their mobile phones while in the bathroom.
The survey, called "IT in the Toilet," was conducted by marketing company 11Mark, who asked 1,000 Americans about their bathroom habits.
Droid users are the most guilty of using their phones on the commode, followed by BlackBerry and iPhone owners.
Besides the shocking - or maybe not so shocking - reveal, 63 percent of those surveyed said they have received a phone call, and 41 percent have initiated a phone call.

Blackberry users are most guilty of talking and tinkling, the survey found.

That doesn't mean that Droid and iPhone users are off the hook. They're more likely to browse a social network or use an app while on their potty break. That "Angry Birds" theme you thought you heard in the next stall? Yeah, you probably heard it right.
Men seem to be more attached to their phones; thirty percent couldn't go to the restroom without their mobile device. But, women are not that far behind: 20 percent bring their phone to the bathroom every time.
It's no surprise then that a separate study in July found 19 percent of people have dropped their phones in the toilet, CNET reported.

11Mark is a marketing agency so the study may not appear in a scientific journal anytime soon, but the fun survey puts the spotlight on what seems to be a daily occurrence for some folks. So you might want to ask your friends if they've washed their hands before you borrow their mobile device. Or, maybe you should ask them to wash their phones instead: A 2011 study found 16 percent of people's phones have fecal matter on them, according to Time Healthland.
Thanks for reading CBS NEWS.
Create your free account or log in
for more features.