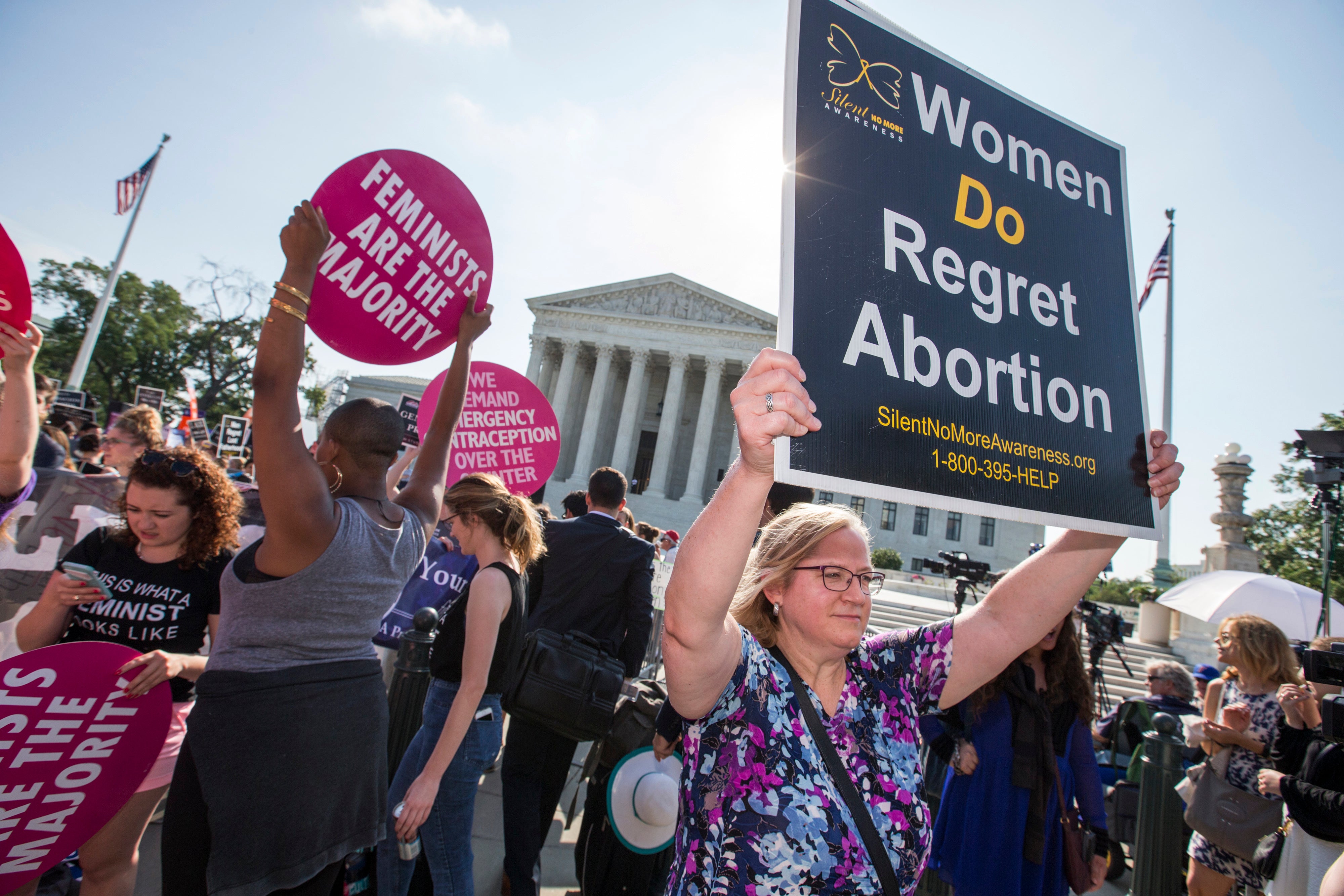 Supreme Court invalidates Texas abortion restrictions
The Supreme Court ruled Monday that a Texas law that would have imposed tough standards on abortion clinics is unconstitutional and would have resulted in an undue burden on women seeking access to abortion.
The high court ruled 5-3 in the case, which overturns the decision by the Fifth Circuit that previously upheld the Texas law. The decision preserves a woman's right to choose. Justice Stephen Breyer, a liberal, wrote the opinion and Justice Kennedy, who is a conservative, sided with the liberals, providing the fifth essential vote. Though he is a conservative, CBS News' Jan Crawford points out, he has refused to strike down Roe v. Wade, the case that gives women abortion rights.
At issue in Whole Woman's Health v. Hellerstedt was Texas's House Bill 2, legislation passed in 2013 that required clinics to operate more like surgery centers and have doctors with admitting privileges at nearby hospitals. Since the law was passed, clinics offering abortion services in Texas have dropped from 42 to 19, and more were slated to close if the law stood, leaving as few as 10 abortion clinics in operation in the state. Justices decided that the Texas law would have made it too difficult for women by forcing them to travel great distances to get an abortion.
Other states either have or have been considering laws that are similar to Texas's, and this Supreme Court decision will affect those measures.
"I am pleased to see the Supreme Court protect women's rights and health today," President Obama said in a statement after the ruling was issued. "We remain strongly committed to the protection of women's health, including protecting a woman's access to safe, affordable health care and her right to determine her own future."
Supporters of the law claimed that it protects the health of patients at abortion clinics in the state.
"Texas cares about our women. That's what this is all about: women's health and quality of care," state Rep. Jodie Laubenberg, who was a sponsor of the bill, said when the Supreme Court first heard the case.
Its opponents, on the other hand, argued that it would lead to the shutdown of most abortion clinics throughout the state. Amy Hagstrom Miller, CEO of the abortion clinic challenging the law, called it a smokescreen.
"This law is cruel, and it is harsh, and it does nothing to advance medical help for women," Hagstrom Miller said.
The Supreme Court heard the arguments in early March. It was the court's first controversial case without Justice Antonin Scalia, who passed away in February.
CBS News' Jan Crawford contributed to this report.
Thanks for reading CBS NEWS.
Create your free account or log in
for more features.