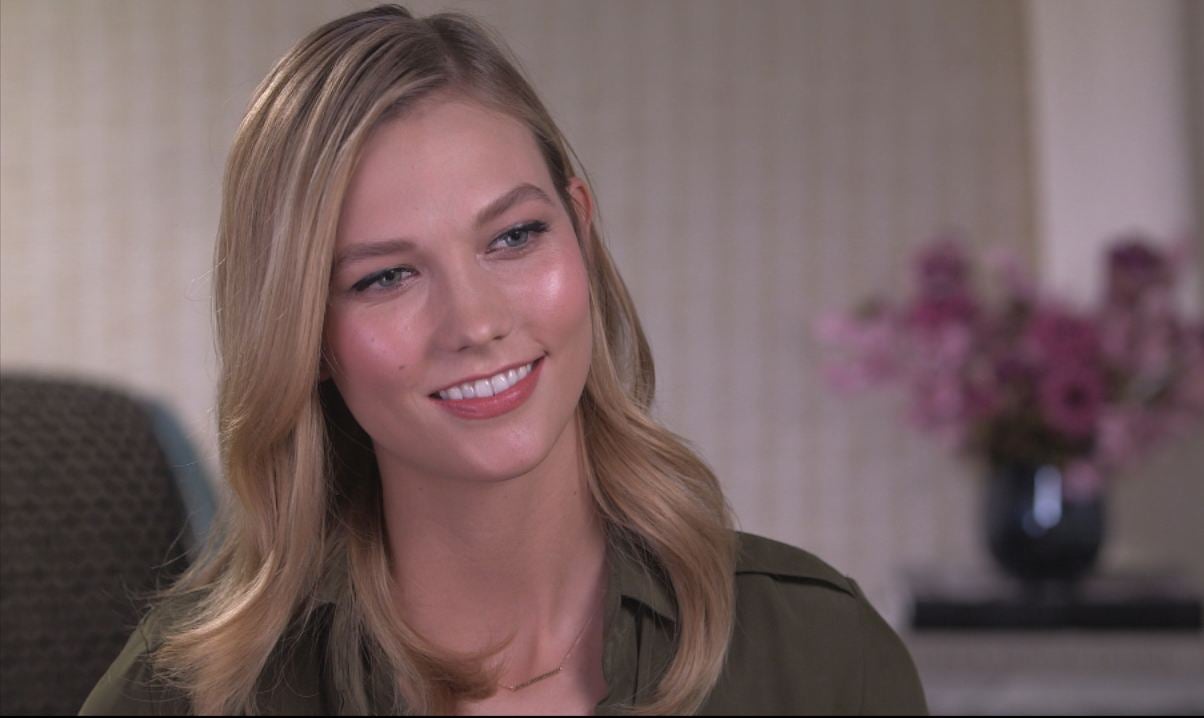 Karlie Kloss: Cracking the fashion industry code
Karlie Kloss is already a veteran of the fashion industry, but posing in beautiful clothes is only one part of her amazing resume. Like others, she travels the world for fashion magazines and modeling contracts, but has a hobby that's defying stereotypes and turning heads, reports CBS News correspondent Michelle Miller.
Kloss sees herself as a 22-year-old-girl with lots of ambition.
A decade ago, that ambition led her to a charity fashion show in her hometown of St. Louis. She has now appeared in her 14th New York Fashion Week.
"It's funny when you actually say it out loud. I was discovered at 13 in a mall in St. Louis," Kloss said. "You know, I'd never been on an airplane, actually -- funny now that I think about it. Now I live on airplanes. I live at 30,000 feet."
Kloss's career on the catwalk has been on a stratospheric climb. She made her debut with top designer Calvin Klein when was just 15, and now strides down the runways of some of the biggest names in fashion: Oscar de la Renta, Versace, Carolina Herrera, Donna Karan and Jason Wu.
"You know, they don't make those supermodels every single day," Wu said. He has been outfitting Kloss for the past six years.
"Karlie is one of those rare cases where there is something so special, and so poised and elegant, yet all-American about her," he said.
Kloss is trained in ballet, and now, as a fitness icon, stars in Nike's current women's campaign. Recently, the cosmetics giant L'Oreal tapped her as their global ambassador. She also made her 32nd appearance on the cover of Vogue magazine, sharing the page with her best friend, super-star Taylor Swift.
"I think we both really admire one another for how hard we work," Kloss said "I think we are both definitely working towards successful long careers."
All that hard work on photo shoots and runways led to a lucrative 2014; Forbes ranked her as one of the year's highest paid models, worldwide.
Unlike other models, she said her age has not been a problem.
"It's kind of shocking how much turnover there is in my industry. Models will be successful for one fashion week season. So they'll be the 'it girl' for a month," Kloss said. "But the reason why I haven't burnt out is because I keep myself -- I feed myself with so many other things."
That drive for more takes Kloss down some unexpected roads.
"Coding is fascinating," she said. "Everything around us, the world we live in today, and the future is written in code."
This fall, the woman who put college on hold to become a supermodel will enroll as a full-time student at New York University.
She said she'll figure out how to juggle it all.
"I will be bringing my school books to studios, I will be studying on planes," Kloss said.
With a successful Warby Parker eyeglass line, a jean collection with frame denim and her health-conscious cookie business, appropriately named Karlie's Kookies, Kloss shows few signs of slowing down.
"I hope to do all of these things, and more, for a very long time," Kloss said. "And I think that's the challenge; to remain as hungry and inspired and driven as I am today. I hope I always feel this way."
Thanks for reading CBS NEWS.
Create your free account or log in
for more features.