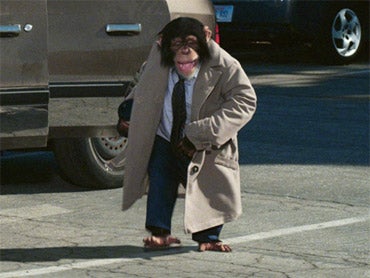 Super Bowl Ad Frenzy Stretches Far Beyond Game
NEW YORK - The Super Bowl commercial blitz is extending beyond the usual talking babies and office chimps to engage viewers online and get more for advertisers' $3 million-plus investment.
Marketers are using every trick in the playbook to dominate the buzz before the game and long afterward, too. The gimmicks include online contests, a car "race" powered by Twitter mentions, and a secret new level of a hit iPhone game.
CBSNews.com Complete Coverage: Superbowl XLV
The goal is to build buzz, not get lost in the 42 minutes of Super Bowl ad time, and get cheap or free exposure when viewers watch again on YouTube.
"Nowadays you've got to get more out of your investment than 110 million viewers watching a 60-second spot," said Steve Cannon, head of marketing for Mercedes-Benz USA.
As part of a tie-in to the automaker's first Super Bowl ad, which introduces five new vehicle models and celebrates the company's 125th anniversary, Mercedes developed a pre-game race among five teams headed for the Super Bowl in Arlington, Texas. The racers buy gas based on the number of times they are tweeted and retweeted.
Advertisers have bought up all the commercial time on Fox's broadcast. Last year, space was still available near game time, but for this year's contest, it was gone by October. Thirty seconds of air time is selling for $3 million, up slightly from last year's $2.97 million, according to Kantar Media. A typical 30-second prime-time commercial runs between $100,000 and $500,000.
According to MoneyWatch, Anheuser-Busch/InBev has doled out $235 million on Super Bowl ad time between 2001 and 2010.
MoneyWatch: Super Bowl XLV by the Numbers
Companies covet the Super Bowl audience because it is huge and because viewers are paying attention. As people spend more time on computers and smartphones and browse among 500 cable channels, it's perhaps the only broadcast that allows advertisers to reach such a broad audience.
"It's the most efficient media buy out there. Where do you pull such numbers consistently?" said Bob Horowitz, producer of the annual TV show "Super Bowl's Greatest Commercials." "It also delivers a huge female audience."
The ad lineup features both familiar and new characters. Budweiser's classic Clydesdales return, E-Trade sticks with its talking babies, and Careerbuilder.com brings back its office chimps.
Following its hit ad last year with Betty White and Abe Vigoda on a football field, Mars Inc.'s Snickers brand will reprise its theme "You're Not You When You're Hungry," this time with comedians Roseanne Barr and Richard Lewis.
A musical odd couple, Justin Bieber and Ozzy Osbourne, will star in Best Buy's first Super Bowl commercial, which is still under wraps.
Standing out in an increasingly crowded Super Bowl ad lineup takes more than a funny gag or celebrity of the moment.
"We're seeing social media embraced by Super Bowl advertisers like never before," said Tim Calkins, marketing professor at Northwestern University's Kellogg School of Management. He said advertisers can get a lot of traffic for a rather modest investment by capitalizing on social media.
Among the gimmicks advertisers are using to extends their ads' impact:
Twentieth Century Fox will air an ad for the animated movie "Rio" that contains a code that will unlock a secret level in the popular smartphone game "Angry Birds." The level will let users enter a sweepstakes for a trip to Rio de Janeiro on March 22 for the film premiere.
PepsiCo's six ads for Doritos and Pepsi Max were created by consumers and selected by popular vote at Pepsi's www.crashthesuperbowl.com. Ten finalists got $25,000 and a trip to the game. The creators of the seven commercials have a shot at prizes of up to $1 million if the spots rank at or near the top of USA Today's ad meter.
Anheuser-Busch posted still images from three Bud Light ads on Facebook two weeks before the game. If people who "Like" Bud Light on Facebook correctly guess the plot of the ads, a fourth online-only ad will be unlocked.
"Before, everyone asked, `What was the best spot?' But now, people are broadening their idea of what that means," said Steve Slivka, chief creative officer of Colossal Squid Industries, a digital ad agency in Chicago.
For Mercedes, the social-media push seems to be working.
Since its Tweet race was announced, Mercedes' Facebook following has more than tripled to 85,000 fans. It started a Twitter account for the race, which now has 73,000 followers. And since the racers began posting YouTube videos when the race started Tuesday, they have been viewed 1.8 million times.
10 Super Bowl commercials to watch
A sampling of commercials people are bound to be talking about after the game:
BEST BUY: Odd couple Justin Bieber and Ozzy Osbourne will star in the electronics seller's Super Bowl debut in the third quarter that promotes a new program where Best Buy will buy back electronics when customers decide to upgrade. The ad's still under wraps, but pairing the teen idol and the prince of darkness certainly fires the imagination.
AUDI: One of at least nine automakers advertising during the Super Bowl, Audi's ad during the first break after kickoff is targeted at younger buyers. It shows people escaping from a posh prison to illustrate the difference between "old luxury" and Audi.
CAREERBUILDER.COM: The mocking office chimps that show why viewers might want to look for a new job return in a third-quarter ad.
GODADDY.COM: Promotes the .co alternative to the .com Web domain in an ad that shows celebrity fitness trainer Jillian Michaels and racecar driver Danica Patrick seemingly naked and directs viewers to its Web site to see the ending.
PEPSI: PepsiCo teamed with Eminem on a first quarter stop-motion animated spot that uses a puppet with Eminem's likeness to promote Lipton Brisk. Also has three ads each for its Pepsi MAX and Doritos, all created by fans.
SNICKERS: Comedians Roseanne Barr and Richard Lewis star in a second-quarter ad. It's an encore to last year's hit commercial that saw Betty White take a vicious tackle on a football field.
E-TRADE: The online investing site brings back the popular talking babies it introduced in 2008 in a third-quarter ad.
ANHEUSER-BUSCH: The brewer will promote an imported brand, Stella Artois, for the first time on the Super Bowl. That ad stars actor Oscar-winning actor Adrien Brody as a 1960s jazz club singer. (If you're looking forward to Bud Light's legendary humor, it has three commercials coming, too, which it has teased on Facebook.)
SKECHERS: Kim Kardashian "will break someone's heart," the shoe maker says, in an ad for toning shoes near the two-minute warning.
VOLKSWAGEN: The automaker's trademark whimsy permeates an ad in which a Darth Vader-costumed boy tries using The Force on household objects and his father's Passat.
Thanks for reading CBS NEWS.
Create your free account or log in
for more features.