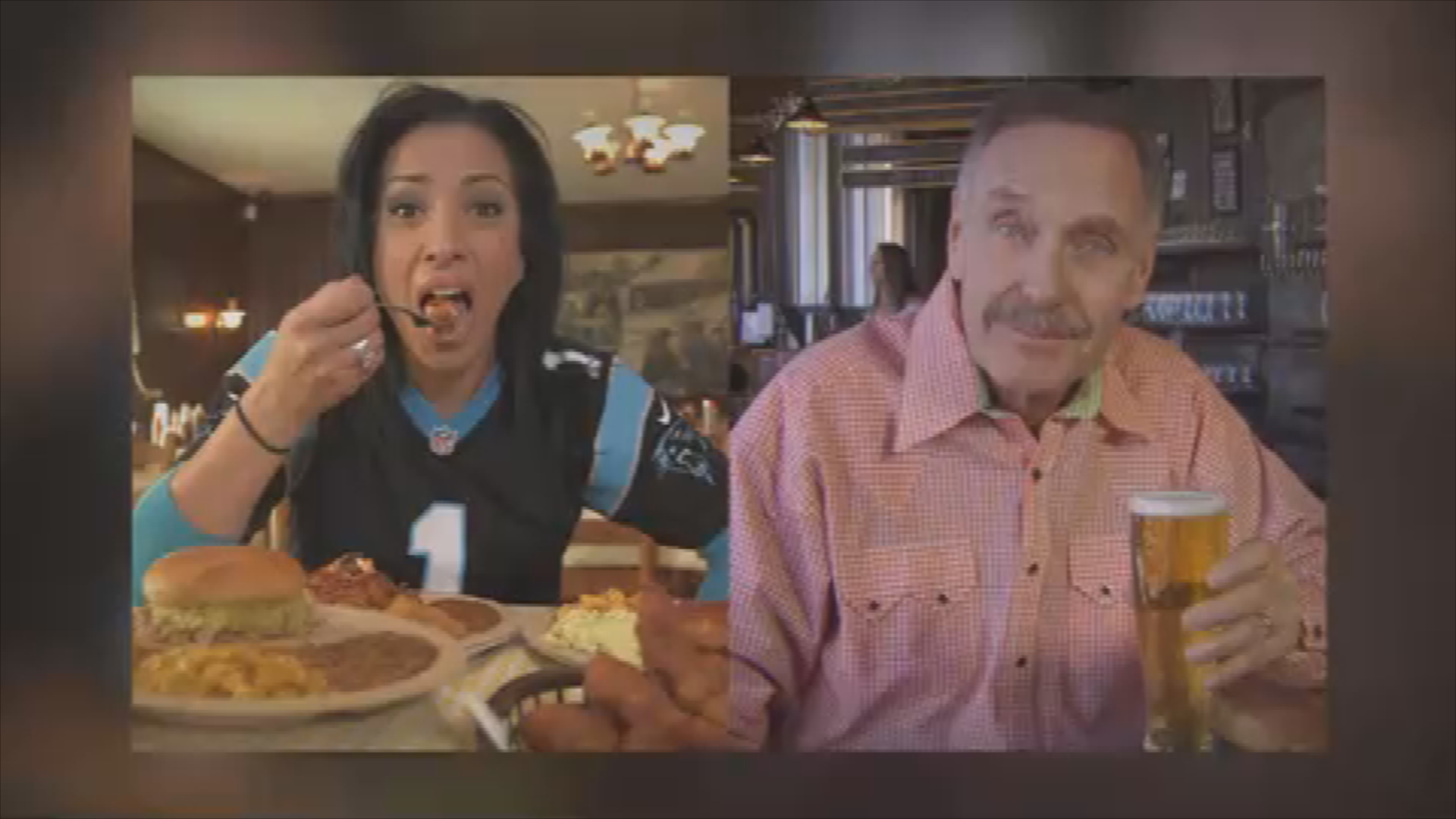 Charlotte vs. Denver: Which is the real "super" city?
While sports reporters were busy handicapping Sunday's big game between the Denver Broncos and Carolina Panthers, two CBS News correspondents were dispatched to each team's hometown with a mission - to find out whether Denver or Charlotte is the "super" city.
"Keep pounding" - that's the catchphrase of Carolina Fans, but it's also become the mantra of the city of Charlotte, among the fastest growing city of the South, reports CBS News correspondent Michelle Miller.
But Denver is the mile-high city, says CBS News correspondent John Blackstone, as the number one choice of millennials on the move, with about 1,000 people moving to the area per week.
But if you are planning to move a new sofa into your home for your Super Bowl watch party, consider this - 60 percent of all furniture in American homes originates in North Carolina.
Meanwhile in Denver, there's not a whole lot of sitting and people are active. With about 300 days of sunshine, people here spend their days outdoors -- probably why Denver is among America's fittest cities.
When exploring Charlotte, you cannot leave out the food. Mayor Roberts calls the city's "Spoon's BBQ" one of Charlotte's finest.
But if you're craving a cheeseburger, it was created in Denver, bragged its mayor, Michael Hancock. Mayor Hancock also made a wager with Mayor Roberts.
"After the Denver Broncos beat the Carolina Panthers in Super Bowl 50, Mayor Roberts will have to wear this Peyton Manning jersey in public. In fact, Mayor Roberts, you might as well take this now," Hancock said.
"I know the mayor of Denver has a bet with me. I am not going to be wearing any Broncos jersey, you are going to be wearing a Cam Newton jersey," Roberts said. "But not only that, some wonderful Cam Newton socks will look wonderful on you when the Broncos lose."
If you want to burn the calories from all the food, there is no better place to be than the golf course in the Carolinas. Both North and South Carolina are among the top 10 places to play. The Quail Hollow club is hosting the 2017 PGA Championship.
But Colorado also ranks in the top ten, and because of the altitude and thinner air, the ball will go 10 percent further, claimed Blackstone.
Speaking about altitude, the Wright brothers launched the age of aviation from the Carolina coast. But in downtown Denver, there's plenty of historical places, like Union Station.
Other fun facts -- the company that made bubble wrap, the addictive packaging that people love to pop, sealed the air in North Carolina.
And in Denver, you can "pop" into marijuana dispensaries, since pot was legalized for recreational use in 2012 and has since become a billion-dollar business.
Marijuana is not available in the Carolinas, however, not even for medicinal use. But they have moonshine. And before prohibition, the bootleggers who would tote this drink around, came up with another Carolina tradition--NASCAR.
North Carolina is home to "The King," NASCAR Hall of Famer Richard Petty - one of the most decorated drivers in NASCAR history.
There is no NASCAR in Denver, but there is beer - Denver brews more beer than any other city in the country and there are more than 100 craft breweries.
Colorado is also a pretty artsy place, ranked number one by the National Endowment for the Arts for visits to theaters, museums and concert venues like Red Rocks. We can also thank Denver for the animated community of South Park.
Meanwhile, North Carolina is home to one of the very first public universities, University of North Carolina, and its tobacco road rival, Duke, which is the alma mater of our very own "CBS This Morning" co-host, Charlie Rose. He still has a home in Henderson, where he grew up.
"And really, isn't that all that matters?" Miller joked.
Whether it's the Broncos or the Panthers who take home the Lombardi Trophy, the real winning city on Sunday will be San Francisco, which has proved a remarkable host.
Thanks for reading CBS NEWS.
Create your free account or log in
for more features.