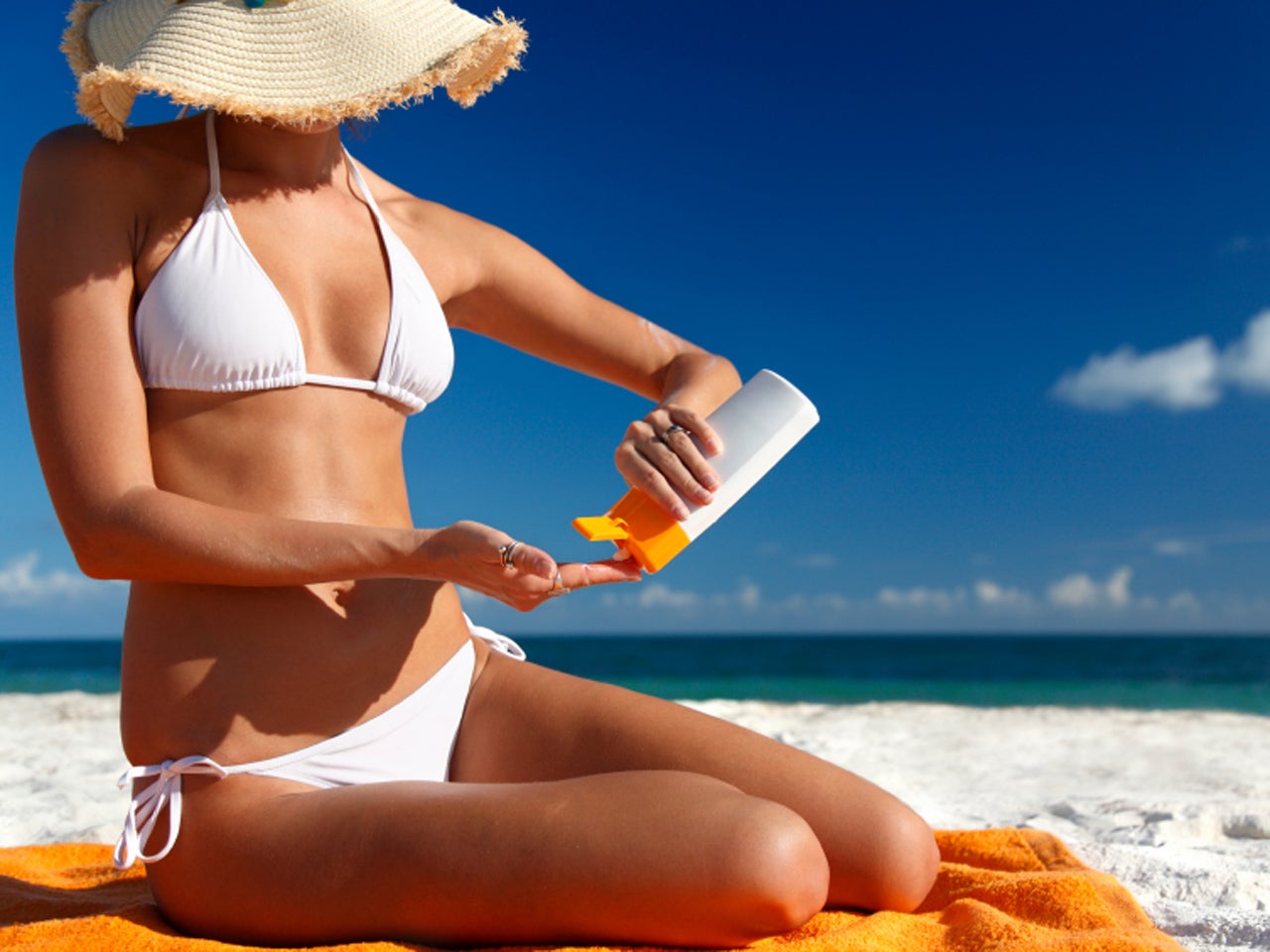 Sunshine may lower blood pressure and boost heart health, study suggests
Can the secret to good heart health be as simple as spending more time in the sun?
Scottish researchers have found that when sunlight hits the skin, a compound is released in blood vessels that causes blood pressure to drop. Lower blood pressure may reduce risks for heart attacks and strokes, and even lead to a longer lifespan, the researchers said.
"We suspect that the benefits to heart health of sunlight will outweigh the risk of skin cancer," study author Dr Richard Weller, a senior lecturer in dermatology at the University of Edinburgh, said in a press release.
It shouldn't come as a surprise that health advocates think too much sun can be a health hazard. Ultraviolet radiation from the sun has been tied to increased risk for basal and squamous cell skin cancers, and deadly melanoma. Sunburns and other skin damage can lead to premature aging, or skin growths called actinic keratoses, that can become cancer if untreated.
The Environmental Protection Agency (EPA) adds that scientists have even found that overexposure to UV radiation may suppress the immune system and the skin's natural defenses, potentially raising the risk for infections and other pathogen invaders.
Sun can also bring health benefits, including causing the body to produce vitamin D, which maintains strong bones and is essential for daily functioning, such as by helping our muscles move and our nerves carry signals from the brain to the body.
The new study's authors say added vitamin D may not be the only health benefit from the sun.
In a small study, researchers at the University of Edinburgh enlisted 24 volunteers who were asked to sit under a tanning lamp for two twenty-minute sessions.
In one session, volunteers were exposed to both UV rays and heat that comes off the lamps, while in the other session, UV rays were blocked so only heat reached the skin.
Tanning beds and sun lamps also raise risk for skin cancer, including melanoma, theFood and Drug Administration points out.
The researchers saw that blood pressure dropped significantly for one hour following exposure to UV rays, but not after the heat-only sessions. That led the researchers to conclude it was the light alone causing blood pressure reductions.
What may be happening is the UV light leads to production of nitric oxide, a compound that lowers blood pressure, the researchers said. While vitamin D has been thought of as the primary health benefit of the sun, the researchers found volunteers' vitamin D levels were not affected during both test sessions.
The researchers concluded that since heart disease and stroke kill 80 times more people than skin cancer in the U.K. where the study took place, the blood pressure benefits from sunlight outweigh the risks for skin cancer.
"The work we have done provides a mechanism that might account for this, and also explains why dietary vitamin D supplements alone will not be able to compensate for lack of sunlight," said Weller. "We now plan to look at the relative risks of heart disease and skin cancer in people who have received different amounts of sun exposure. If this confirms that sunlight reduces the death rate from all causes, we will need to reconsider our advice on sun exposure."
The research was presented at the International Investigative Dermatology meeting in Edinburgh, and is considered preliminary since it's yet to be published in a scholarly journal.
One expert was not convinced that the 24-person study should lead to medical advice.
"The findings do not confirm sustained blood pressure reduction in the general population," Nina Goad, a spokesperson for the British Association of Dermatologists, told Everyday Health. "It's also worth noting that there are many other ways of achieving sustained reductions in blood pressure with evidence-based interventions that do not involve the risks associated with getting too much sun."
Indeed, evidence-backed methods of reducing blood pressure include taking prescription medications, eating a healthy diet, reducing salt intake, avoiding obesity, not smoking and limiting alcohol use, the American Heart Association says.
Weller spoke of his team's research last year at TedxGlasgow:
Thanks for reading CBS NEWS.
Create your free account or log in
for more features.