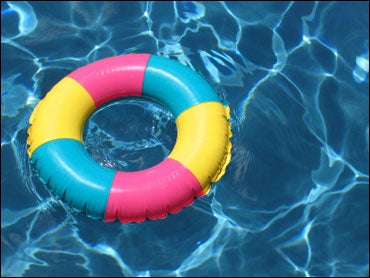 Summer Vacationing On A Budget
Money's tight for many American families these days, but that doesn't necessarily mean you're limited to a stay-at-home vacation this summer!
On The Early Show Saturday, Anne Banas, executive editor of SmarterTravel.com, pointed to five bargain destinations -- Las Vegas, Ft. Lauderdale, Mexico, Aruba, and Jamaica -- all offering special deals on travel, hotels and dining for cost-conscious travelers.
Staying close to home is key this year, Banas says. With high gas prices and unfavorable exchange rates abroad, trips in your own back yard will undoubtedly be the most affordable.
SmarterTravel looks for the latest trends based on industry news, sale patterns, and seasonality. For example, Mexico and the Caribbean are relatively inexpensive in the summer because it's their off-season. Las Vegas is completely on sale.
Banas' takes:
Las Vegas
Unseasonably cheap rates this spring have set the stage for an even more affordable summer season, especially when it comes to vacation packages and hotel discounts. Most of the major online agencies, such as Expedia and Orbitz, have launched discounts on air-and-hotel packages. For example, Expedia reduced rates 30 percent across-the-board.
Ask for a room upgrade and look for deals and packages at specific Vegas hotels. Many of them are trying to entice travelers with extras. For instance, the Stratosphere has rates of less than $50 per night with suite upgrades and activity passes. Mandalay Bay offers rates from $149 that include suite upgrades, credits for activities such as blackjack, and free breakfast.
Fort Lauderdale, Fla.
You can almost always find good deals anywhere in Florida, but Fort Lauderdale happens to have some of the best ones this summer. And to sweeten the pot, the Greater Fort Lauderdale Convention and Visitors Bureau has launched a "Summer of Discovery" promotion lasting all summer long. It includes two-for-one offers for a wide range of activities such as cruises, boat rentals, museums, and diving and snorkeling trips.
Mexico
There are so many great destinations on sale in Mexico that it's really hard to choose. If I had to, the old beach standbys such as Cancun and Puerto Vallarta are great options, especially for families, since kids can stay, play, and eat for free at resorts. However, if you want something a little different, Mexicana airline is celebrating its new service from New York to Monterrey (a metropolitan city in the country's northeast) with nonstop fares from starting at $115 round-trip, through the end of June. You can't get much better than that!
Aruba
Also, two nearby islands in the southern Caribbean -- Bonaire and Curacao. We call these three islands the "ABC" islands. What makes them so special is that they fall outside the "hurricane belt," so it's less likely they'll be affected by storms, which can often threaten during the summer. Plus, because it's off-season, deals are abundant, and steady warm temperatures and cooling trade winds make them viable destinations year-round. Aruba is an especially great deal, since it receives a high volume of tourism, which translates into more hotels and flights available for discounting.
Jamaica
It's pulling out the stops to lure visitors this summer. Like many Caribbean islands, Jamaica is affected by a slower summer season, hurricane fears, and new passport requirements. To help lure visitors, hotels and other travel providers are offerings bargains galore, often up to 50-percent-off rates. Perhaps the best deals are the 50-percent-off rates at the Holiday Inn SunSpree Resort (available on Orbitz), and the debut of Sandals' new value property, the Grand Pineapple Beach resort, which will have more affordable rates than other Sandals properties.
Thanks for reading CBS NEWS.
Create your free account or log in
for more features.