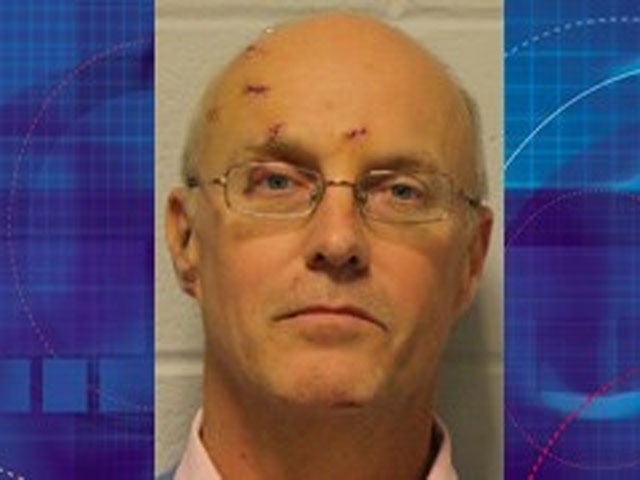 Suicidal exec charged in crash that killed pregnant woman
CONCORD, N.H. - A former Fortune 500 executive has been indicted on murder charges in a New Hampshire crash in December that killed a Vermont man and his pregnant wife.
Robert Dellinger, 53, of Sunapee, told investigators he was trying to kill himself when he steered his pickup across an Interstate 89 median in Lebanon. The truck went airborne, shearing off the top of an SUV and killing the occupants of the vehicle: 29-year-old Jason Timmons and 24-year-old Amanda Murphy, who was eight-months pregnant. The couple was from Wilder, Vt. Dellinger suffered cuts and bruises.
The Grafton County Superior Court indictments, released Tuesday, charge Dellinger with two counts of second-degree murder in the couple's deaths and second-degree assault in the death of the fetus.
Dellinger was being held without bond. His lawyer, Peter Decato of Lebanon, said Dellinger will plead not guilty when he is arraigned May 12. Decato also said in a statement Wednesday that he expects his client will be acquitted once the facts of the case are aired in court.

Decato's statement conveyed a message from Dellinger, who extended his condolences to the victims and said he and his family pray for them daily.

Dellinger was a senior vice president and chief financial officer at PPG Industries Inc. when he left in 2011 because of health issues. He also worked for Sprint Corp., Delphi Corp. and General Electric Co.

He was initially charged with two counts of reckless manslaughter, but state police upgraded the charges two weeks after the crash, alleging Dellinger's conduct showed "extreme indifference to human life."

New Hampshire Senior Assistant Attorney General Susan Morrell has said that Dellinger argued with his wife over his medications on the morning of the crash, left the house and began to drive around, growing increasingly despondent.

Morrell noted the portion of median Dellinger chose to plow into had no trees, rocks or other obstacles.

"He could have chosen many other ways to kill himself that would not put anyone else in danger," she said.
Thanks for reading CBS NEWS.
Create your free account or log in
for more features.