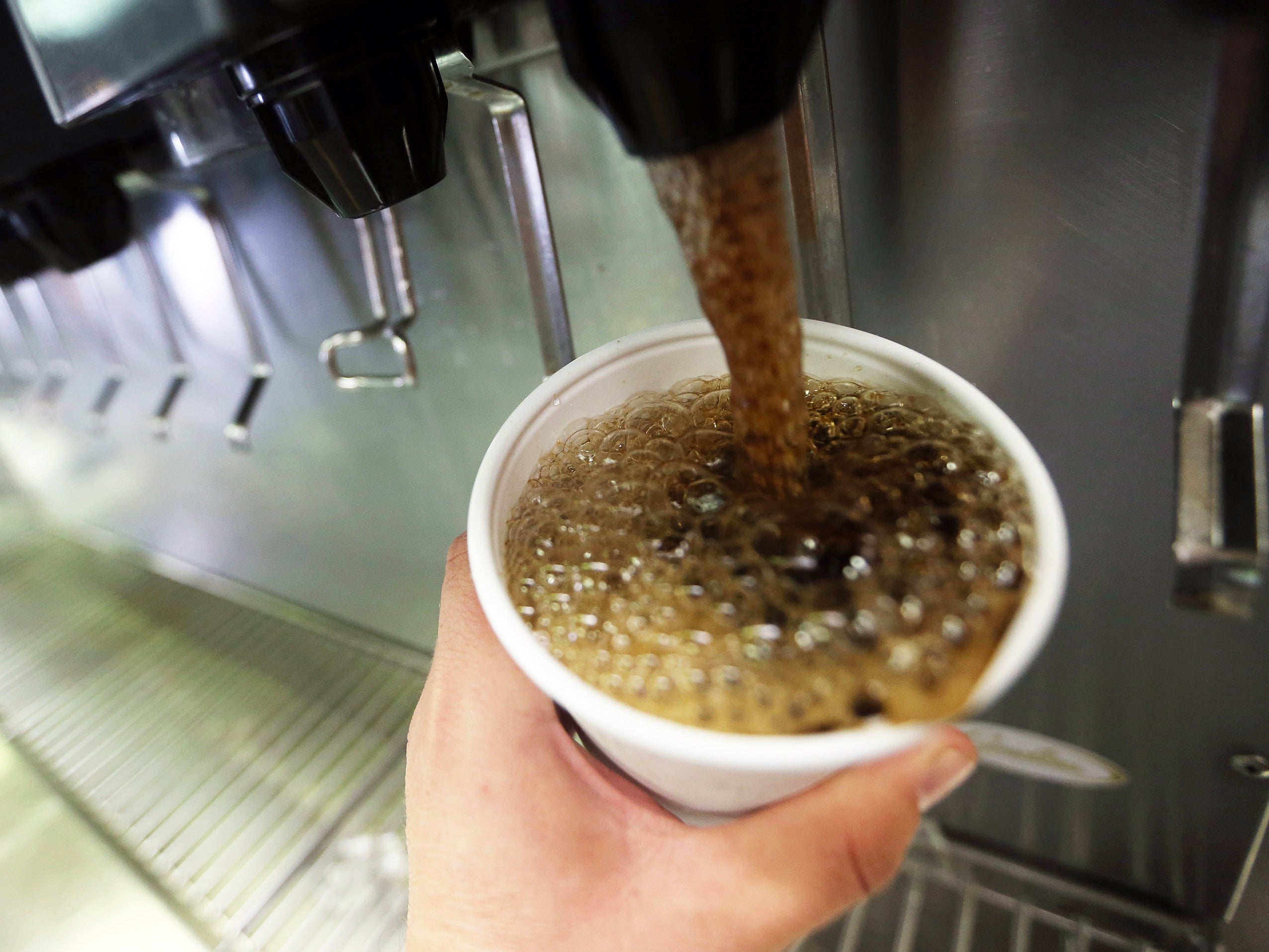 Sugary drinks might raise kidney stone risk - But beer may help
Kidney stones can be incredibly painful for sufferers, and now a new study shows cutting sugary drinks out of your diet may reduce risk for the condition.
"Our prospective study confirms that some beverages are associated with a lower risk of kidney stone formation, whereas others are associated with a higher risk," study co-author Dr. Pietro Manual Ferraro, a kidney specialist at the Catholic University of the Sacred Heart of Rome, said in a statement.
Kidney stones are made up of mineral and acid salt deposits that form when urine becomes concentrated, allowing the minerals to stick together and crystallize, the Mayo Clinic reports. Diet, obesity, digestive diseases, dehydration, medications and some urinary tract infections might raise risk.
Each year, more than 300,000 people go to emergency rooms for kidney stones and more than one million people visit their doctor for them, according to the National Institute of Diabetes and Digestive and Kidney Diseases.
About 20 percent of American men and 10 percent of American women will have a kidney stone in their lifetime, according to the authors of the new study, published May 15 in the Clinical Journal of the American Society of Nephrology.
For the study, researchers analyzed data from three ongoing study pools involving more than 194,000 people, who are asked to fill out biennial questionnaires with information on their lifestyle and medical history. They were followed up with for a median of eight years.
People who drank one or more sugary cola drinks per day had a 23 percent higher risk of developing kidney stones than people who said they drank less than one sugary drink per week. The risk increase was 33 percent for those who drank non-cola sugary drinks like fruit punch daily.
Senior study author Dr. Gary Curhan, a kidney researcher in the department of epidemiology at the Harvard School of Public Health, told Reuters that, "If there's a huge number of people consuming it, then the magnitude on the public health can be quite substantial."
On the other hand, people who reported drinking beer and wine frequently had a 41 percent and 33 percent lower risk of developing stones respectively than people who did not consume the alcoholic beverages.
Also found to lower risk was caffeinated coffee, which was tied to a 26 percent drop in kidney stone odds, decaf (16 percent lower), tea (11 percent) and orange juice (12 percent).
Commenting on the study to HealthDay, Dr. Michael Palese, associate professor of urology at the Icahn School of Medicine at Mount Sinai in New York City, pointed out that sugary diets have been linked to kidney stones before.
"While there is no conclusive evidence to show that sugary drinks alone cause kidney stones, other associations with the consumption of sugary beverages has been reported," said Palese, who was not involved in the research. "This includes diabetes, cardiovascular disease and obesity, which have also been linked to the formation of kidney stones."
Thanks for reading CBS NEWS.
Create your free account or log in
for more features.