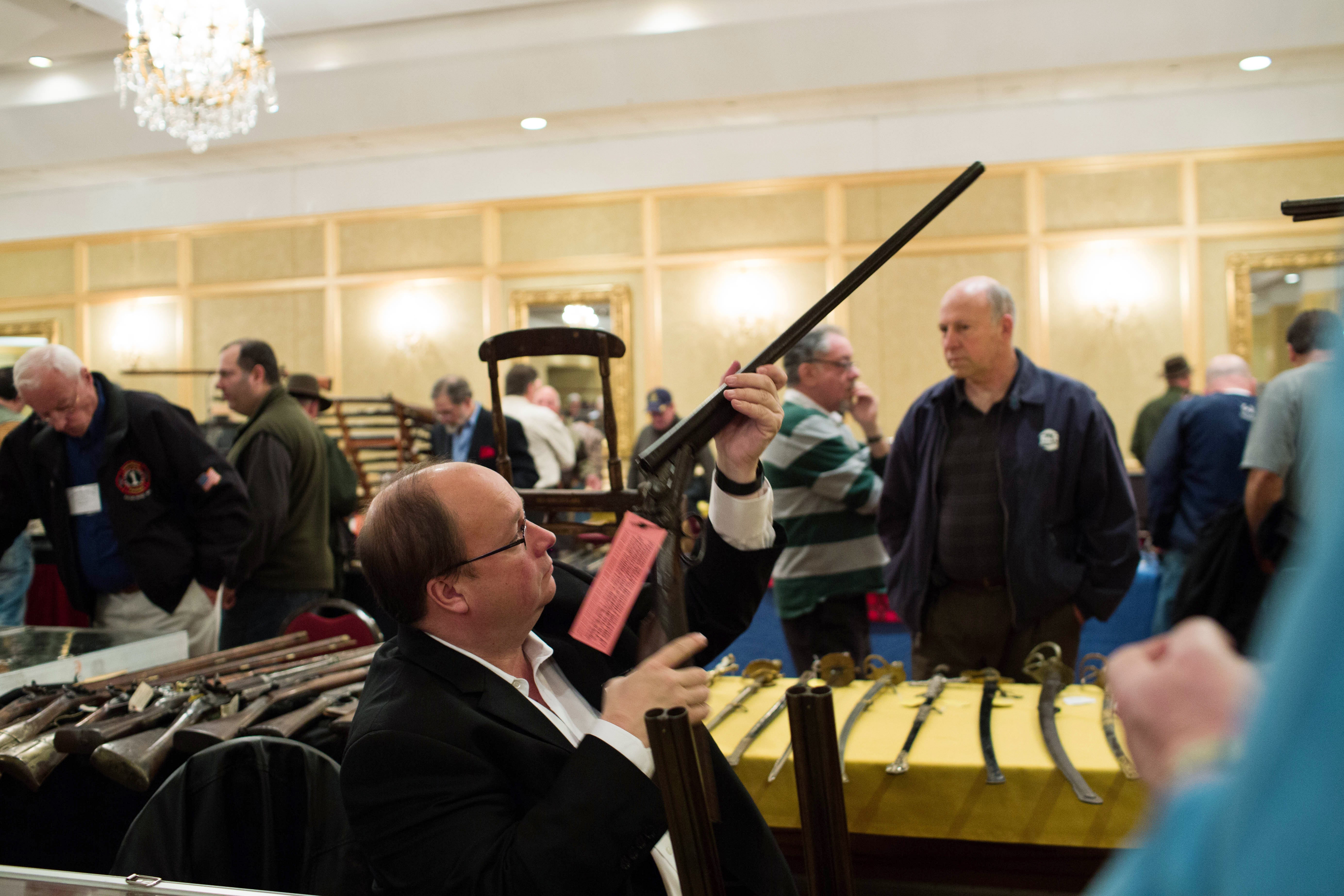 Study: Guns in home increase suicide, homicide risk
Study after study seems to point to a similar conclusion: More guns mean more unnatural death.
A new survey in the Annals of Internal Medicine narrows down some of the causal relationship between guns and death by finding conclusively that having a gun in your home makes you more likely to successfully attempt suicide. The authors of the survey also found with a lesser degree of certainty that people with guns in their home are more likely to be the victims of a homicide.
The authors -- Andrew Anglemyer, PhD, MPH; Tara Horvath, MA; and George Rutherford, MD -- came to a few common sense conclusions, namely that firearms that are unlocked or loaded are more likely to be used than those that are locked and not loaded, especially among adolescent suicide victims.
However they also found that mental illness does not make one more at risk of committing suicide or being killed by a gun.
"The apparent increased risk for suicide associated with firearms in the home … may be more of an indicator of the ease of impulsive suicide," the authors wrote. "Impulsiveness may be a catalyst in using a firearm to commit suicide and may also play a role in firearm-related homicide."
Dr. David Hemenway of the Harvard School of Public Health wrote in an editorial on the survey that the evidence is "overwhelming" on the increased risk of successful suicide if there's a gun in the home. Hemenway also points to the increased risk of violence against women in particular.
"Bringing a gun into the home substantially increases the risk for suicide for all family members and the risk for women being murdered in the home," Hemenway wrote. "Evidence not included in their review also indicates that a gun in the home increases the risk for homicide victimization for others in society. This increased risk may be due to someone in the family shooting others (for example, the Sandy Hook Elementary School shooting) or the gun being stolen and used by criminals. Obtaining a firearm not only endangers those living in the home but also imposes substantial costs on the community."
Hemenway's conclusion is backed up by several recent studies, including those showing that the U.S. has the both highest gun death rate and highest gun ownership rate in the Western world, as well as another that showed that the states with the strictest gun ownership laws have the lowest rate of gun deaths.
Thanks for reading CBS NEWS.
Create your free account or log in
for more features.