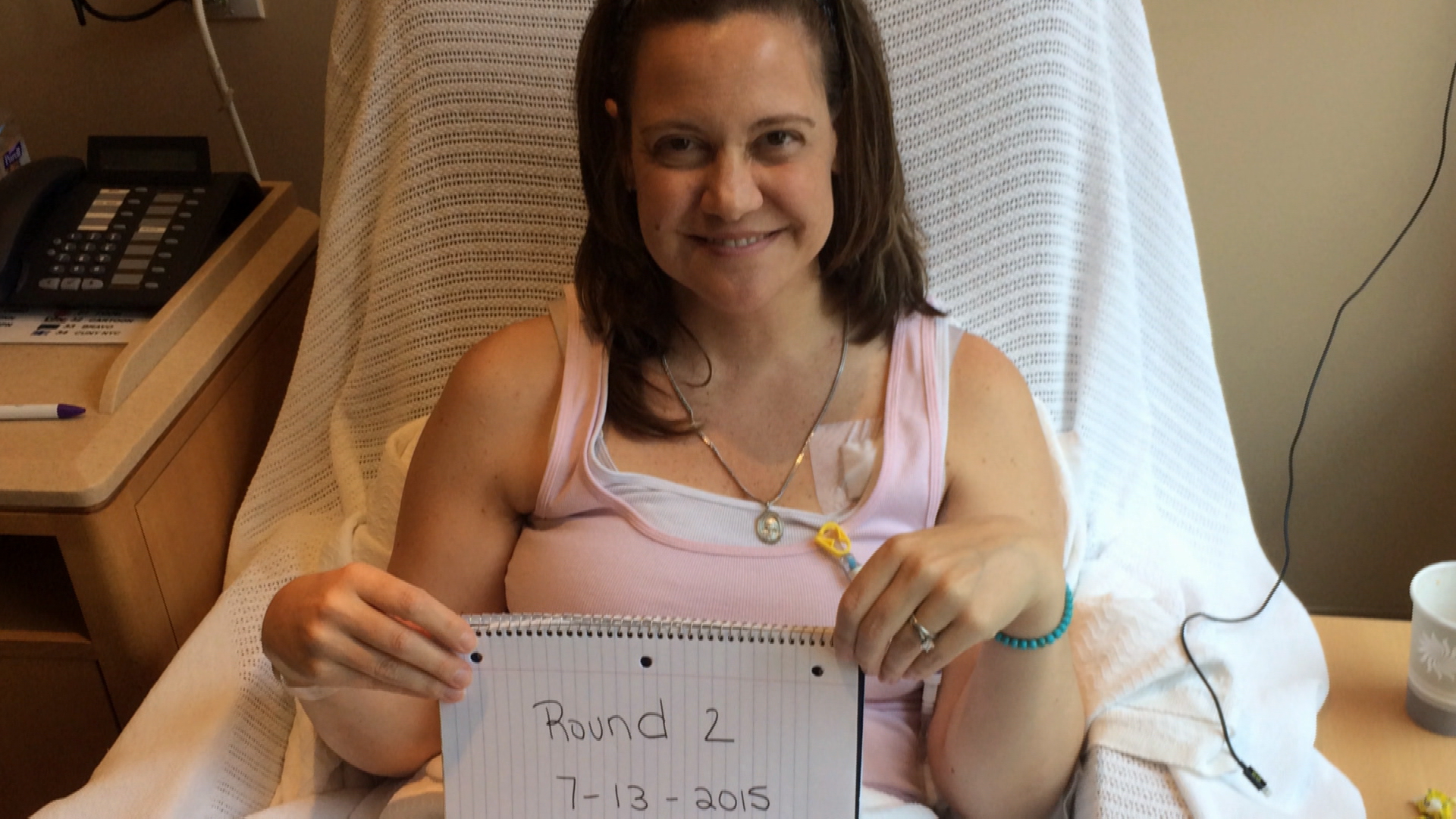 Study: Chemo during pregnancy may not harm baby
OSSINING, N.Y. --A study out this week looked at the effects of chemotherapy on babies whose mothers were treated for cancer during pregnancy. These cases are rare -- only about one in 1,000 expectant moms are diagnosed with cancer. But as women are having babies later, and cancers are being diagnosed earlier, the numbers are expected to rise.
In April, 39-year-old Gina Neri received a happy surprise. She was pregnant with her third child. But she had symptoms that led her doctor to perform to a colonoscopy.
"He said Gina, you're looking at cancer," said Neri of her doctor's visit. "He knew right away. It was big."
She was facing surgery and chemotherapy, and the prognosis for her baby was grim.
"They wanted me to know that most likely the baby wasn't going to survive. Several doctors told us to terminate the pregnancy," Neri said.
The fear is that treatments like chemotherapy will harm the rapidly developing fetus.
"During the first trimester, that's when the majority of the organs of the baby are developing," said Dr. Elyce Cardonick, who studies pregnant women with cancer. "So if at all possible, we would like to avoid chemotherapy in the first trimester."
In the new study, researchers in Europe followed 129 children whose mothers were treated for cancer primarily during their second or third trimesters. Although 79 of the children were born before full term, they had normal physical and cognitive development up to age three.
Research suggests the placenta can act as a protective filter, depending on the type of chemo.
Gina and her husband decided to keep the baby and aggressively treat her cancer. After undergoing colon surgery, she immediately asked for an ultrasound.
"I didn't want to lose her. I was so happy to hear her heartbeat. It was the best thing," said Neri.
But she still needed chemo. After nine rounds so far, baby Gianna Hope Neri entered the world on Friday, Nov. 6, looking healthy and weighing in at 6 pounds 9 ounces.
Before the birth, Neri told CBS News she just wanted a healthy baby, like any other mother. "I just want to touch her, hold her, love her, count all her toes and fingers, kiss her all over."
That wish came true. "She is perfect in every way," Neri wrote in an email. "We are [on] cloud nine with the birth of our baby girl."
Learn more about Dr. Cardonick's studies at www.cancerandpregnancy.com.
Thanks for reading CBS NEWS.
Create your free account or log in
for more features.