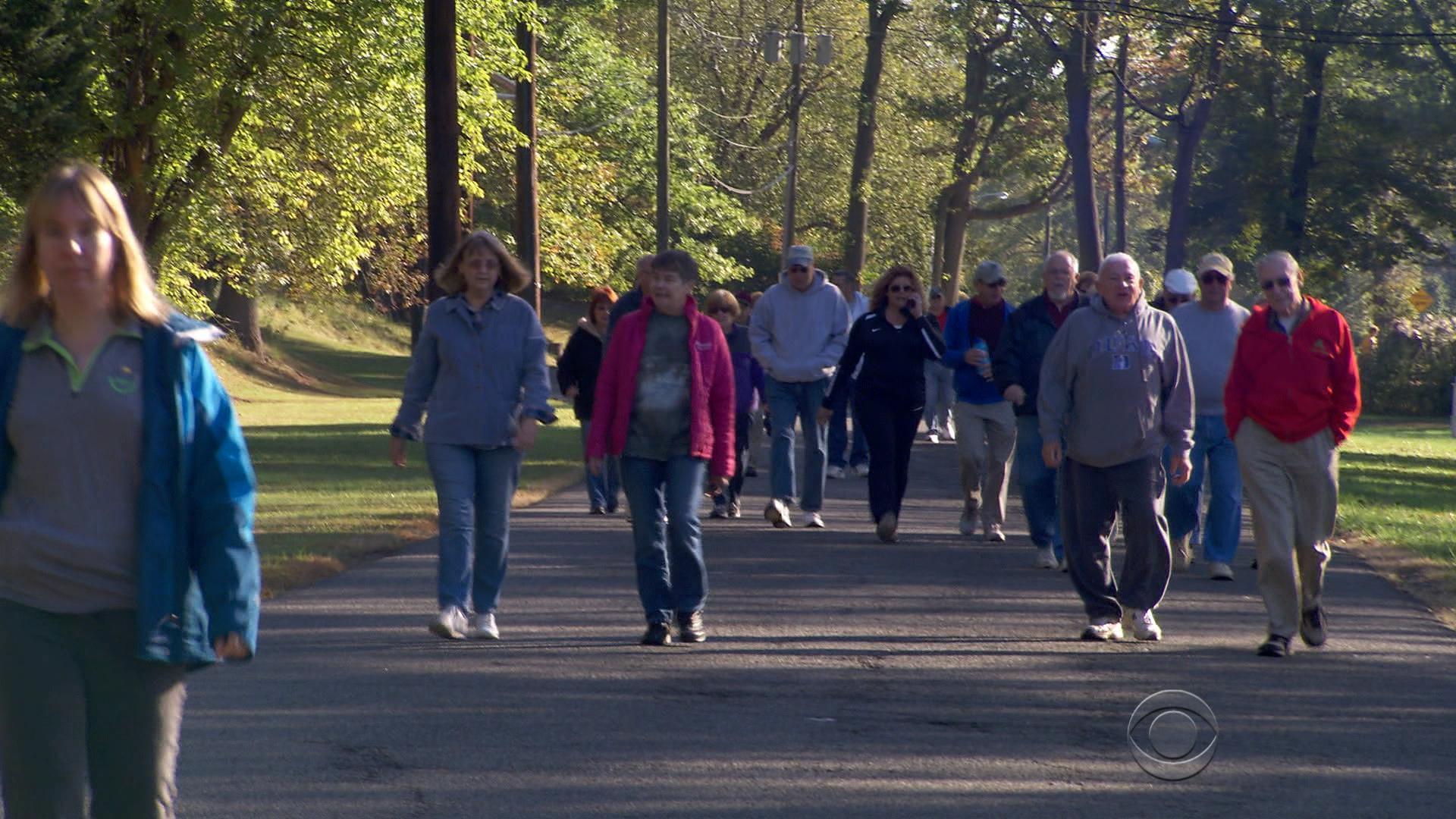 Walking for 10 minutes daily reduces risk of early death, study says
NEW YORK -- If you're able to walk 10 minutes a day, you can reduce the risk of an early death, according to a study out Thursday from the American Cancer Society.
Taking up that advice is the Duke Island Park walking group in New Jersey. Bonnie Berger, 75, and her husband, Larry, are right in the mix of trying to walk a little bit every single day.
"Sometimes I laugh when people are chugging along, running by us, sweating. I'm going, 'Walk, walk. Why are you killing yourself?'" Berger said.
Berger may have a point. In the study of 139,255 older men and women, almost half of them reported walking as their only form of exercise. Those who walked on average only an hour a week -- less than half the recommended amount of exercise -- had a 21 percent lower risk of premature death than those who did no exercise.
And it wasn't power walking. The average mile in the study group took 20 minutes.
Dr. Alice Cohen is an oncologist at Newark Beth Israel Medical Center and explained more about the study.
"We start to see benefit by doing a little bit, which is an encouragement since many people, particularly older people, it's hard for them to start a new exercise program that's aggressive," Cohen said. "I counsel my patients that they should do walking 30 minutes at least three times a week, I think with this study we can show them that it does appear to make a difference."
Bottom line: the best exercise is the one you actually do. So there's nothing easier or cheaper than simply going out for a stroll.
Thanks for reading CBS NEWS.
Create your free account or log in
for more features.