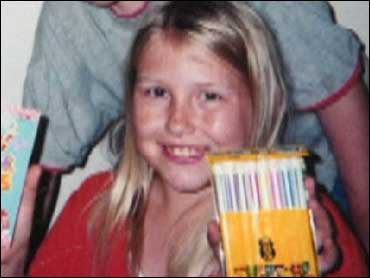 Student Strip Search Heads To High Court
The U.S. Supreme Court is set to hear the case of a young Arizona honor student who was strip-searched in the eighth grade by school officials looking for ibuprofen pills.
Savana Redding and her mother have been fighting the Safford Unified School District in Safford, Ariz., since 2003.
That's when Savana - then a 13-year-old honor student - was called to the principal's office.
"Once they got me into my underwear I thought they would let me put my clothes back on," she told CBS News correspondent Hattie Kauffman. "But then they told me to pull out my bra and shake it, and my underwear as well."
When another student was found with ibuprofen pills, she blamed Savana. After a search of her backpack came up empty, the school nurse and a female secretary performed a strip search.
Kauffman asked Redding what she was thinking after the procedure.
"You know, I couldn't think about going back to school," she said. "I didn't want to see those people ever again."
The search didn't turn up any drugs. The ACLU sued the district and will argue Savannah's case before the Supreme Court.
"Child health experts are backing Savana in this case," said ACLU attorney Adam Wolf. "They agree that a strip search of a child inflicts trauma similar in kind and degree to sexual abuse."
School administrators said they have to be able to protect the entire student body from individuals who may bring drugs or guns to school.
"The search was done following all the necessary constitutional standards, and really with care that the student's dignity was respected," said Francisco Negron of the National School Boards Association.
(CBS)

Today, Savana (left) is in community college. It's been six years since the search, but the memory of it still haunts her.

"I gave myself ulcers, bleeding ulcers, and I was always worried, mostly about going to school," she said.

Her mother, April Redding, told Kauffman, "They changed my kid, and they need to understand what they took away from her."

Last July the Ninth Circuit Court of Appeals overturned a 2007 decision that the school district had not violated Savana's constitutional rights, and held officials were not immune from her suit::
"We conclude that the school officials violated Savana's Fourth Amendment right to be free from unreasonable search and seizure. The strip search of Savana was neither "justified at its inception, … nor, as a grossly intrusive search of a middle school girl to locate pills with the potency of two over-the-counter Advil capsules, reasonably related in scope to the circumstances giving rise to its initiation."
The school district appealed the ruling to the Supreme Court, saying that the Ninth Circuit's ruling "upsets the longstanding tradition of deferring to the judgment and expertise of school officials in highly discretionary matters. The result is an opinion wholly uninformed about a disturbing new trend - teens' abuse of prescription and over-the-counter drugs."

The Supreme Court granted certiorari in the case and will hear arguments on Tuesday.

Savana and her mother will be in attendance.
Thanks for reading CBS NEWS.
Create your free account or log in
for more features.