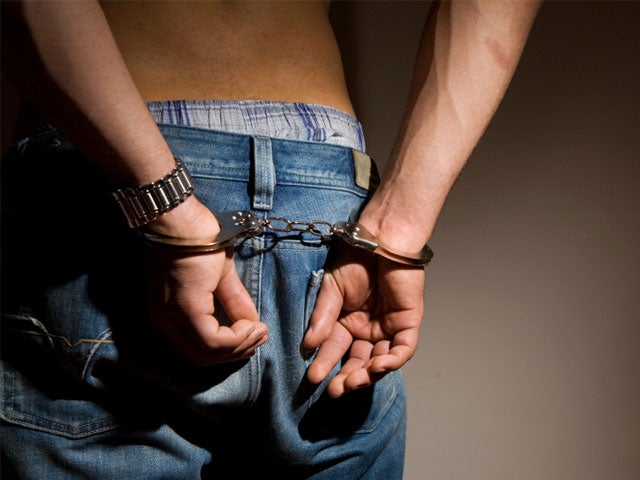 Student arrested for burping, lawsuit claims
ALBUQUERQUE, N.M. - A 13-year-old was handcuffed and hauled off to a juvenile detention for burping in class, according to a civil rights lawsuit filed against an Albuquerque public school principal, a teacher and a city police officer.
The suit was filed Wednesday, the same day the district was also sued by the family of a 7-year-old autistic boy who was handcuffed to a chair.
The Albuquerque Journal reports the unnamed seventh grader was arrested last May 11 at Cleveland Middle School after he "burped audibly" in his P.E. class. "Criminalizing of the burping of a thirteen-year-old boy serves no governmental purpose," the lawsuit said. "Burping is not a serious disruption, a threat of danger was never an issue."
The lawsuit alleges the boy was transported to the juvenile center without his parents being notified. It also says he was denied his due process rights because he was suspended for the rest of that school year without "providing him an explanation of the evidence the school claimed to have against him." He was not allowed to call witnesses or defend himself against the burping allegation.
The boy was never charged. He scored a - 2 on a scale of 1 to 10 according to a risk assessment given by the jail staff, 10 being extremely dangerous.
It also details a separate incident this school year when administrators became suspicious because the boy had $200 in his pocket. He claimed it was because he was going to go shopping after school, but administrators accused him of selling pot to another student. The boy asked to call his mother; instead, they forced the student to strip down to his underwear while five adults watched.
He was not charged with any crime related to that incident either.
A spokeswoman for Albuquerque Public Schools said she had not seen the lawsuit and could not comment.
Thanks for reading CBS NEWS.
Create your free account or log in
for more features.