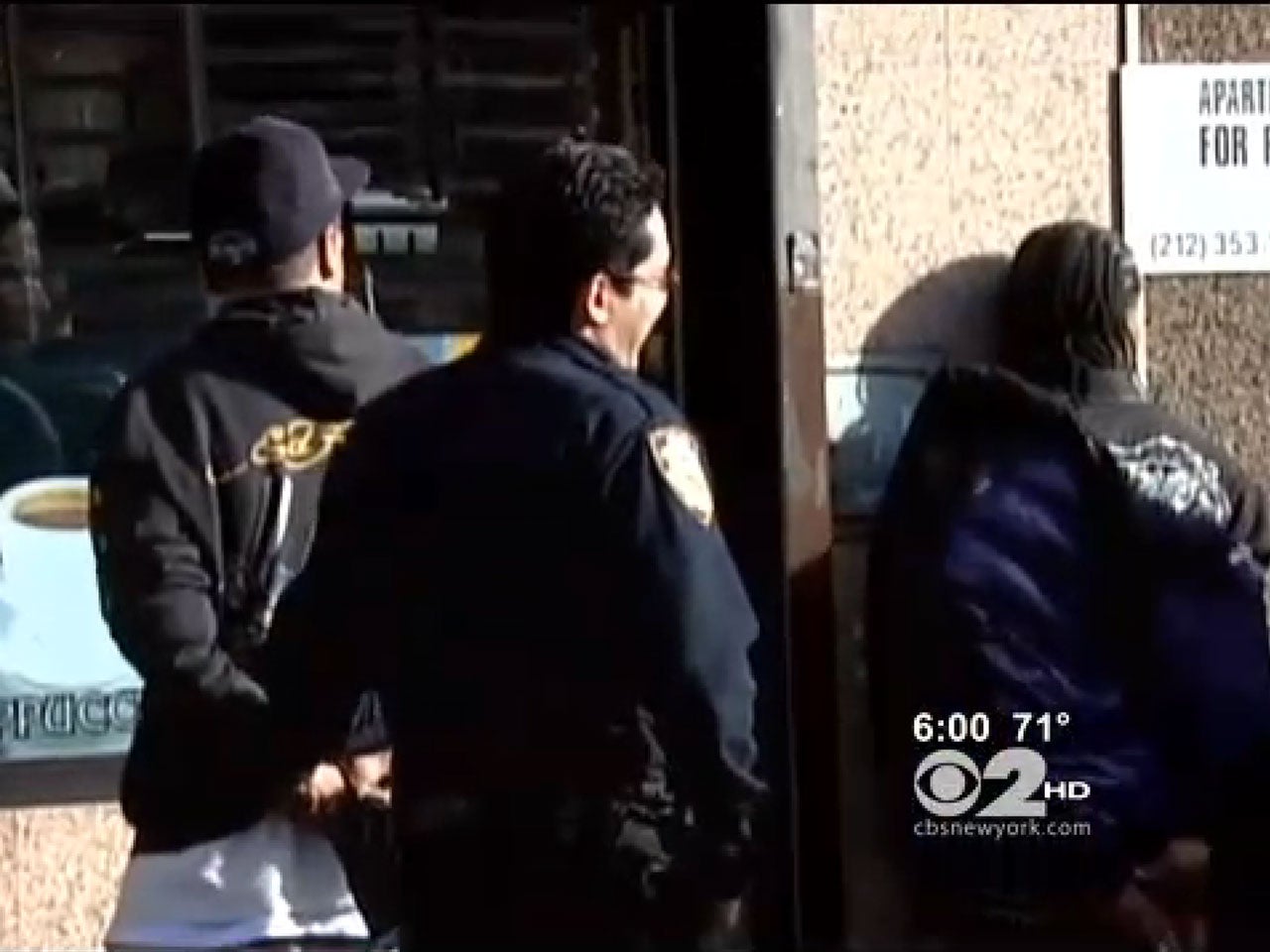 Stop and Frisk: AG's report says only 3 percent of NYPD arrests using tactic end in conviction
(CBS) - The New York attorney general released a report Thursday claiming that only three percent of arrests made using the controversial "stop and frisk" tactic lead to a conviction, and just 0.1 percent lead to an arrest for a violent crime.
The NYPD calls the report "clearly flawed," according to a statement by Deputy Commissioner John J. McCarthy.
Attorney General Eric T. Schneiderman's office reports that they analyzed 150,000 arrests made by New York City police officers between 2009 and 2012, stemming from 2.4 million stops.
In his statement, McCarthy took issue with the report, stating that "this analysis somehow just ignores situations where an officer's action deters or prevents a crime from occurring in the first place."
"Those situations," he continued, "NEVER result in an arrest, conviction or jail time because a crime is prevented."
The AG report states "supporters and opponents of the practice agree that only 6 percent of all stops result in an arrest," and that their analysis aimed to look at what happened to those people post-arrest. According to the report, just half of those six percent who were arrested are convicted of a crime resulting from the stop - and only half of those convictions lead to jail or prison time. When jail or prison is a result, the majority of sentences are for 30 days or less.
The report also found that three-quarters of the cases that were eventually dismissed took more than 60 days to reach a conclusion: "This delay increases the burden on defendants who choose to fight the charges and creates an incentive to accept a plea to a crime or violation to avoid further court appearances, attorneys' fees, or the consequences of an open case on their record."
"Stop, question and frisk," as the policy is known in the NYPD, has been the subject of increased scrutiny in recent years in New York City. The practice is a key part of the city's crime-fighting strategy, but has come under fire as the number of stops has ballooned - from 69,000 in 2000 to more than 650,000 in 2011, a nine-fold increase.
In August, a federal judge ruled that the policy was unconstitutional because it violates citizens' civil rights by discriminating on the basis of race. According to the Center for Constitutional Rights, which brought the class-action lawsuit that resulted in the ruling, 90 percent of the people stopped by police under "stop and frisk" are black or Latino, despite the fact that those racial groups make up just over half of the city's population.
Judge Shira Scheindlin ruled that the NYPD must install a court-appointed monitor to oversee reform of the system, but on Oct. 31, an appeals court stayed the ruling while the city appeals.
In September, the Vera Institute of Justice, a non-profit research and advocacy organization, issued a report examining how "stop and frisk" impacted police-community relations by surveying and interviewing more than 500 people between ages 13-25 who lived in "highly patrolled, high-crime areas" and had been stopped by the NYPD. Forty-four percent reported having been stopped multiple times, and only 29 percent reported having been informed of the reason they were stopped.
Among the findings, the report said that for each time a young person is stopped and frisked by police, he is eight percent less likely to report witnessing or experiencing a violent crime in the future.
Thanks for reading CBS NEWS.
Create your free account or log in
for more features.