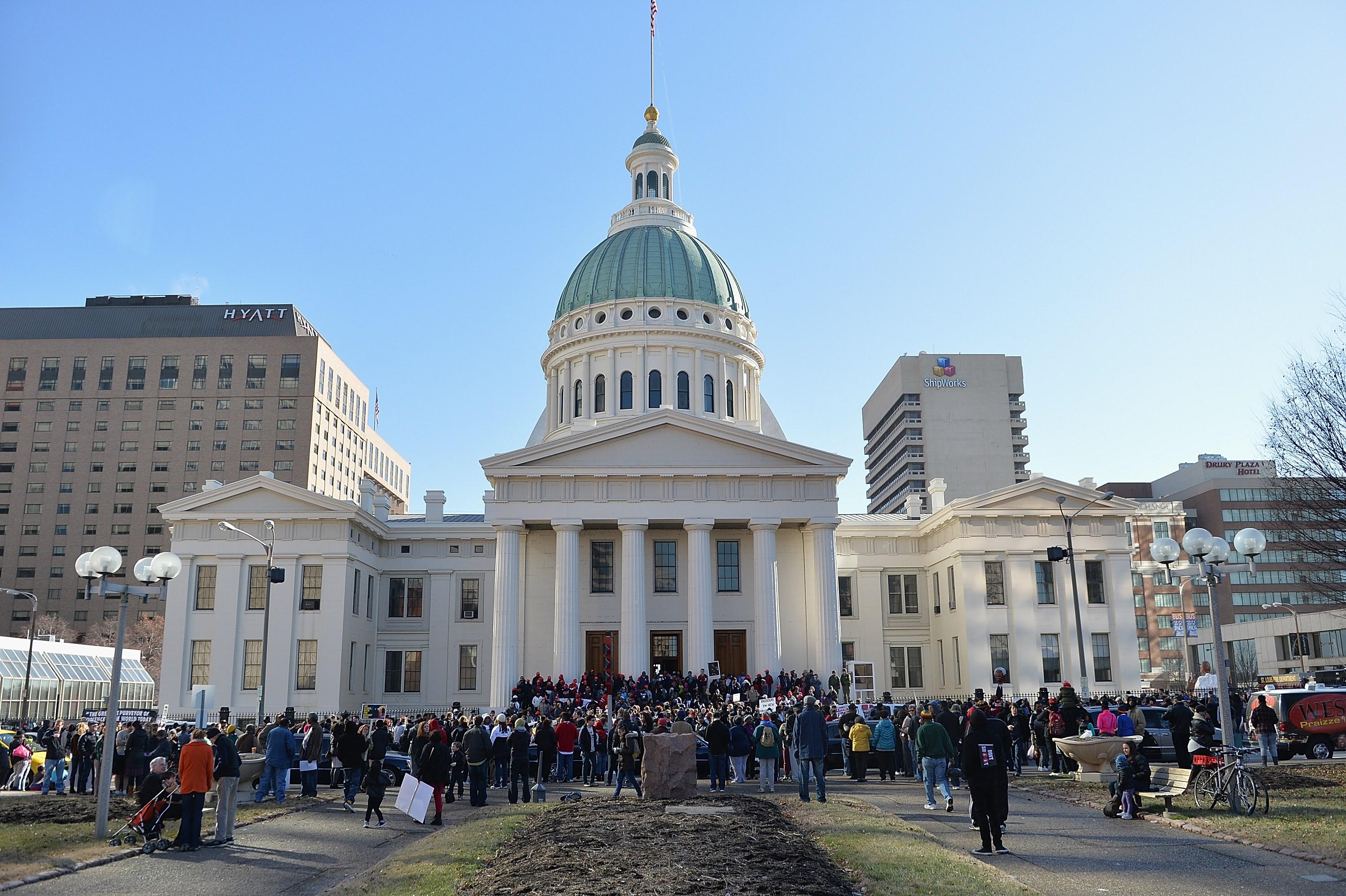 Missouri candidate won't be charged after fellow candidate accuses him of rape
ST. LOUIS -- A Missouri House candidate accused of sexual assault by another candidate running for a different district will not be charged because evidence does not support the allegation, a special prosecutor announced Tuesday.
Cora Faith Walker, of Ferguson, had alleged that Steven Roberts Jr., of St. Louis, sexually assaulted her when they met at an apartment in August to discuss how they could work together in the upcoming legislative session. Both Democrats are running unopposed for the Missouri House.
Walker, 31, sent her allegations in a Sept. 30 letter to Missouri House Speaker Todd Richardson, a Republican from Poplar Bluff, and other legislative leaders, asking that they block Roberts from serving until the criminal investigation is complete. Walker will serve in a district that covers Ferguson and surrounding St. Louis County communities, while Roberts will represent part of the city of St. Louis.
St. Charles County Prosecutor Tim Lohmar, who was a special prosecutor in the case, said Tuesday that he would not charge Roberts, The St. Louis Post-Dispatch reported.
"There simply wasn't enough credible evidence that sexual relations between these two people were anything but consensual," he said.
Roberts, who is single, had previously denied the allegations and said he and Walker formerly had an "intimate" consensual relationship. Walker, who is married, said the two had never been intimate.
Roberts' lawyer, Scott Rosenblum, said his client was "thrilled" with Tuesday's announcement.
"We believed from the beginning that her allegation was completely unfounded, and we have evidence to conclusively contradict her," he said. "We submitted that to (Lohmar). Having done so, I'm not surprised by his decision."
Walker said she was "disappointed" by the decision.
"I didn't come forward expecting justice. I know that few sexual assault cases are ever prosecuted. ... I am angry and terrified that (Roberts) is free," she said.
The Associated Press typically doesn't identify the alleged victims of sexual assault, but Walker has said she wanted come forward to help other victims and to encourage a change in culture at the state Capitol, which has a reputation of sexual misconduct.
Walker said previously that it made sense to meet with Roberts to discuss the upcoming legislative session because they've known each other for years and they would be the only two black attorneys in the House, which is made up mostly of white Republicans.
Walker alleged she had a couple of glasses of wine. She said after the second glass, she couldn't remember anything until she woke up in a bed. She told her husband the following day, but they waited several weeks before going to police, she said.
Thanks for reading CBS NEWS.
Create your free account or log in
for more features.