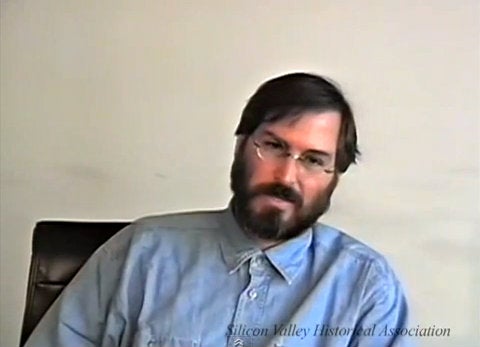 Steve Jobs in rare video: All the work I've done will be "obsolete"
In a recently re-discovered, rarely viewed 1994 interview, former Apple co-founder, chairman, and CEO Steve Jobs asserts his work will be "obsolete" by the time he turns 50 years old.
The interview is part of a series promoted by the Silicon Valley Historic Association, a group that tracks and archives the development of Silicon Valley, where major tech giants like Apple are headquartered. Most recently, the Association released a 60-minute program titled Steve Jobs: Visionary Entrepreneur along with Steve Jobs 1994 Uncut Interview.
In a clip that aired Friday on "CBS This Morning," a dark-haired Jobs appears in his iconic, rimless glasses and likens his groundbreaking work to "building up a mountain and you get to contribute your little layer of sedimentary rock to make the mountain that much higher.
Almost two years after Jobs' death at 56-years-old, Apple is worth hundreds of billions of dollars and remains a driving force behind technological advancement. Still the interview reveals Jobs felt strongly that "no one on the surface" of the mountain he described -- "unless they have x-ray vision, will see [my] sediment."
WATCH:
Thanks for reading CBS NEWS.
Create your free account or log in
for more features.