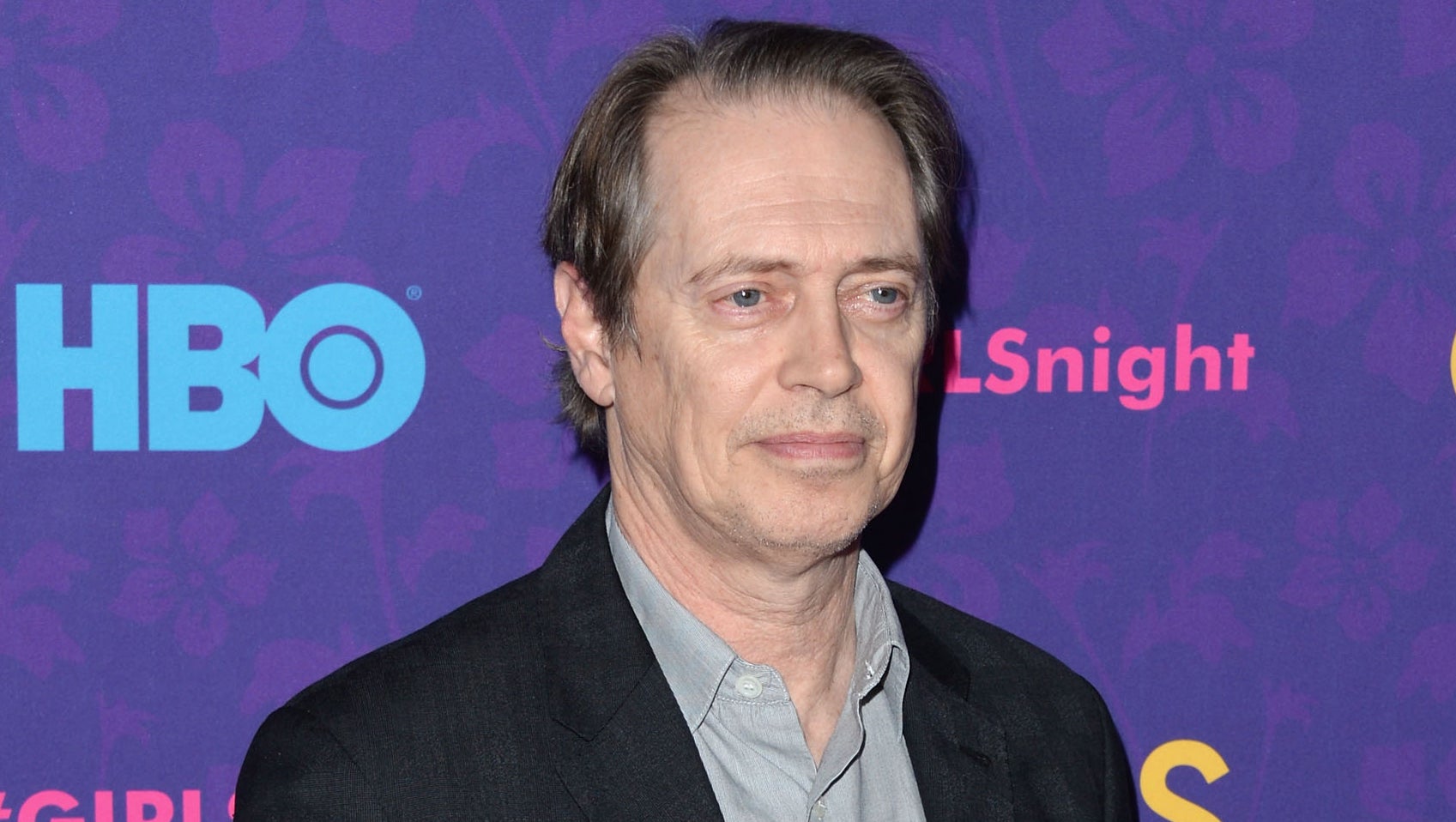 Steve Buscemi: I miss "Boardwalk Empire"
It's been less than six months since the finale of "Boardwalk Empire" aired, and the show's star Steve Buscemi admits he already misses the hit HBO show.
"That was just simply one of the greatest jobs I ever had the pleasure of doing. To be able to work on something of that quality and on a role that I've never done before and to do it in New York and in a great time period," said the native New Yorker.
Donning those stunning period costumes didn't hurt either. Buscemi, who portrayed Enoch "Nucky" Thompson during the series' four-year run, always looked so put together and dapper in his three-piece suits.
"You cannot look bad in those clothes...that was the most fashionable era. And even if you were poor, the clothes still looked kinda cool," Buscemi said.
Nucky was at the center of the crime drama, portraying an Atlantic City politician who played both sides of the law while conspiring with gangsters during the Prohibition era.
Buscemi says he loved working with the actors on the award-winning show, which included Kelly Macdonald, Gretchen Mol, Michael Shannon, Jack Huston, Vincent Piazza and Stephen Graham.
"I definitely miss it. I think it ended at the right time. But yeah, I'll miss it. Absolutely," Buscemi said.
During "Boardwalk's" final season, viewers finally got a chance to learn more about Nucky's past -- from the relationship he had with parents while growing up to the struggles he and his wife faced. We also got to witness that first moment when a young Nucky started to venture onto to the wrong side of the law.
"I thought it was interesting that they went back in the story so that we really to know the back-story. We saw what set Nucky on his path and what he could never undo and how that one huge mistake just colored his whole life," said Buscemi. "And I guess for him, he made that deal with the devil to advance whatever he thought his career was going to be. Certainly that was the first big mistake he made."
"The second was thinking that Prohibition was going to be this huge windfall," Buscemi continued. "I mean, it was as far as money goes. But the price that you have to pay for that I think was greater. Nucky -- then really having to become a gangster, which is something I don't think he really saw. I think he always wanted to be in politics and business...I think that was part of his denial. He never really considered himself a gangster. He certainly did gangster-like things to get ahead and to maintain his position."
With "Boardwalk" behind him, Buscemi, 57, has ramped up a few other projects, including one with Olive Productions, the production company he runs with Stanley Tucci and Wren Arthur. He's helping to produce the new feature-length documentary "Check It," about an African-American inner city gang located in Washington, D.C., which recently launched an Indiegogo crowdfunding campaign.
"That's part of the reason for having the company -- is to look for projects. So there a number of things that we are trying to adapt from a book or looking for original screenplays," Buscemi said.
Meanwhile, soon to be in the works is a second season of the AOL Web series, "Park Bench with Steve Buscemi."
"It's where I basically where I have this talk show on a park bench in parks -- we also have our own bench that we bring into various locations. Even though it's an unscripted format, I'm in it and I'm sort of the creative force behind it -- in that way, I feel like I am directing again," he said.
Buscemi has sat in the director's chair a few times throughout his career, most recently for the buzzy IFC series "Portlandia." He previously directed the 1996 film "Trees Lounge" (which he also starred in), as well as episodes of "The Sopranos," "Nurse Jackie" and "30 Rock."
When it comes to directing, though, Buscemi has worked with some of the best of them -- from Quentin Tarantino ("Resevoir Dogs") to the Coen Brothers ("Fargo," "Miller's Crossing").
When asked whether he'd team up with Joel and Ethan Coen again, Buscemi said, "I would love to."
"It's up to them," he said laughing. "I would work with them in a heartbeat. It's just always such a pleasure to work with them. Their writing is just so original and so smart and funny. And they're great directors as well. They have a great visual sense and the writing is excellent and they really work well with actors. So, it's a combination that you just can't beat."
Thanks for reading CBS NEWS.
Create your free account or log in
for more features.