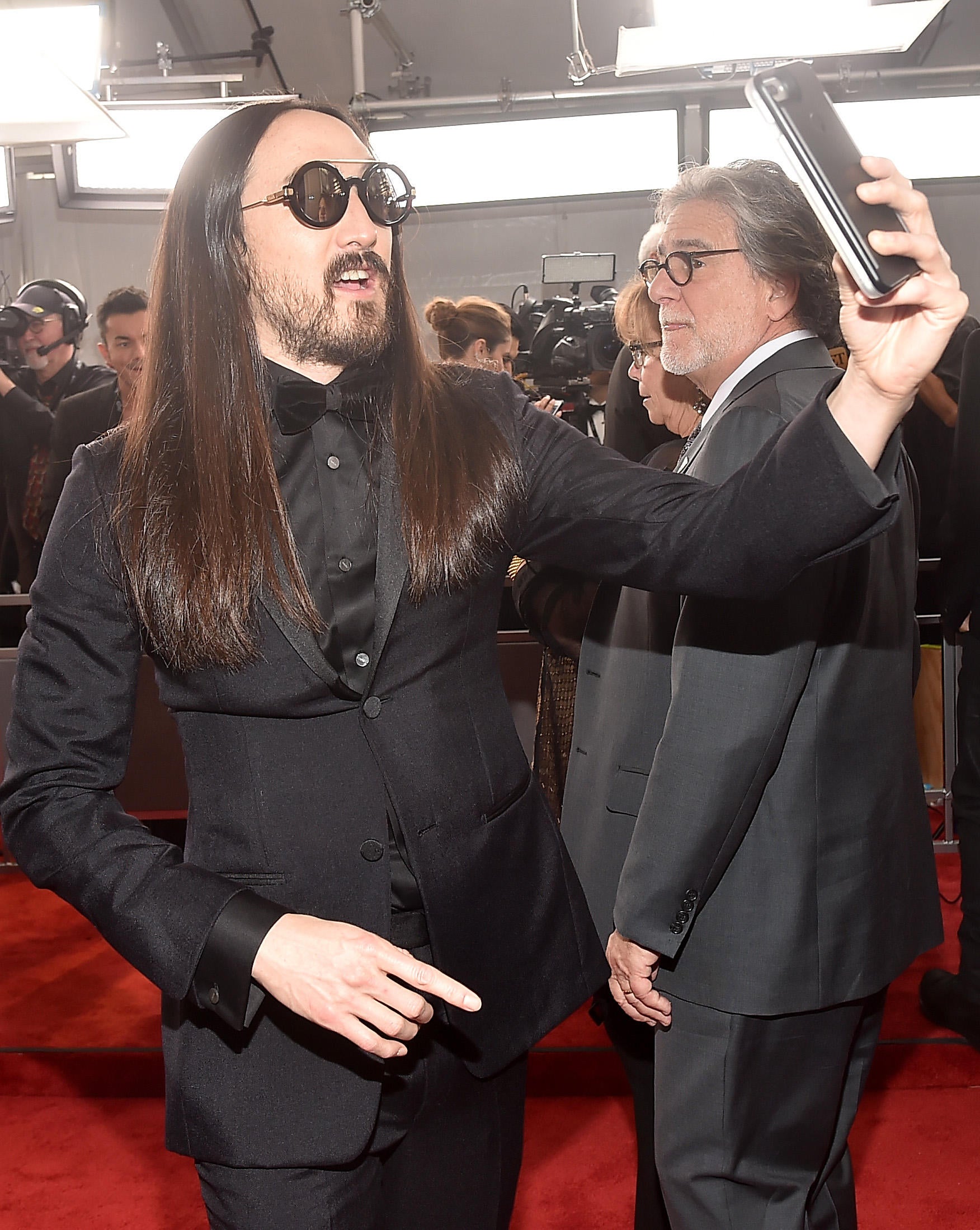 Steve Aoki talks about Grammy nod, dad's legacy
DJ and producer Steve Aoki talked to CBSN on the red carpet just hours before the Grammy Awards, where he was nominated for Best Music Film for his documentary "I'll Sleep When I'm Dead," which follows Aoki's life on the road and examines his complicated relationship with his father, Rocky Aoki, who founded the Benihana restaurant chain.
"Politics aside, your dad was sort of the Donald Trump of his day," said CBSN's Vladimir Duthiers.
"Absolutely, larger than life," said Aoki. "He wanted to do everything and tried everything and I watched him have success and a lot of fails at the time and I was obviously inspired by that. I'm the kind of guy who likes to try everything as well."
Aoki continued and told Duthiers how his father initially disapproved of his career in music, but now he thinks his late father would have been happy to see him at the Grammys.
"He had his own idea of where my life should have gone, and what I wanted to do with music was more of a distraction before I was able to show him, 'Hey, I can turn this into a business and make something of my life with it,' could I get a blessing, which was unfortunately near the end of his life when he passed away," h said. "He didn't even get to see the craziness that is happening now, which I think he'd be proud of."
Thanks for reading CBS NEWS.
Create your free account or log in
for more features.