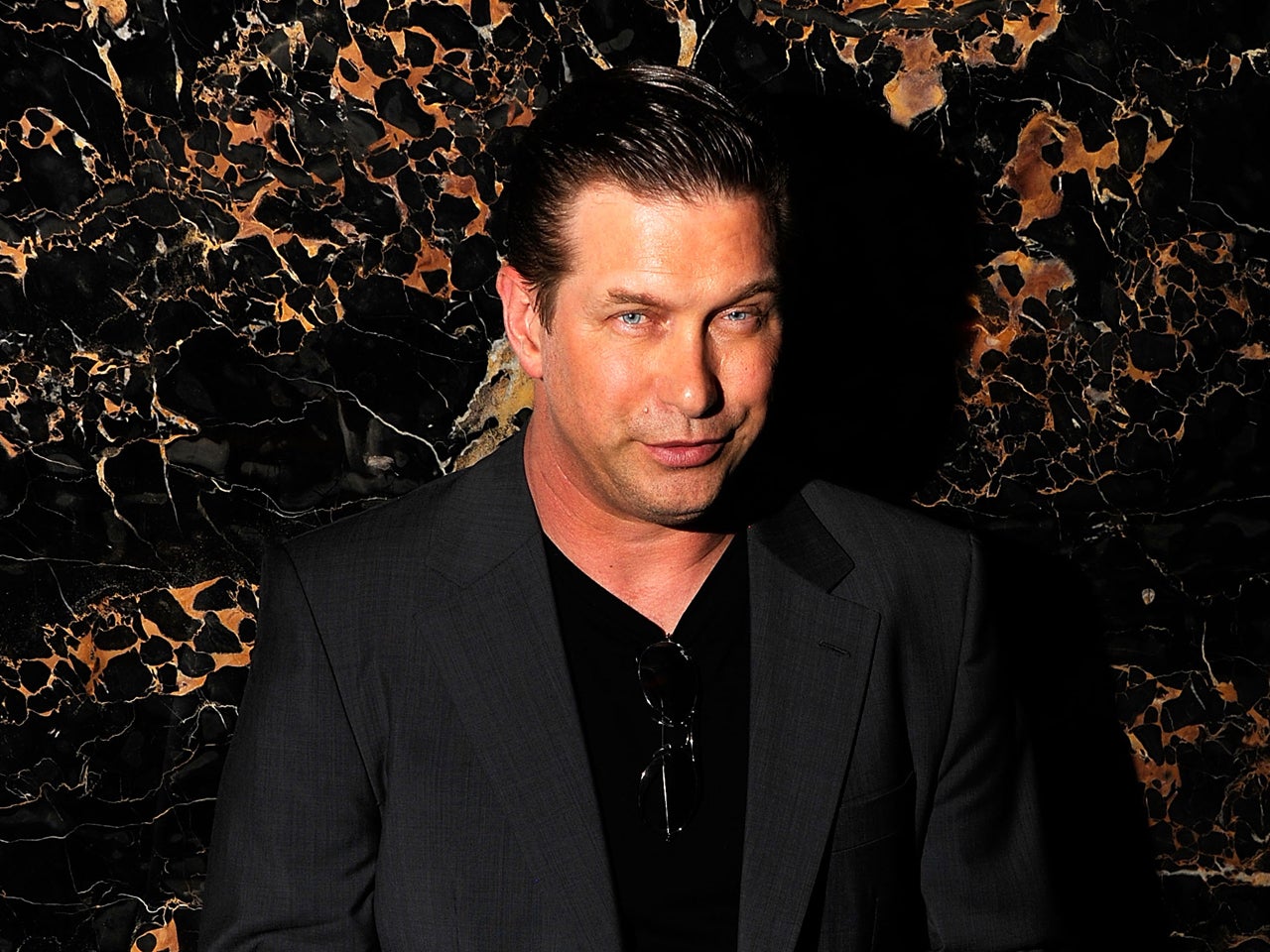 Stephen Baldwin dishes on his new film and the secret to a long marriage
(CBS News) Stephen Baldwin is an actor, family man, radio host and self-professed "Jesus freak." And of course, he's the youngest of the famous Baldwin brothers.
Now 46, Baldwin spends a lot of his time balancing his many loves.
"I'm still kind of crazy. I'm still a little bit all over the place," Baldwin told CBSNews.com, noting that he's "trying to chill out" by spending more time with his wife and two daughters, as well as with the Baldwin clan.
Married 22 years to graphic designer Kennya Baldwin, "The Usual Suspects" star said his secret to a successful marriage is "forgiveness."
"I have a lot of young people say to me, 'You're the youngest Baldwin and you've been married the longest. How does that work?' The truth is my wife's awesome. She puts up with me," said Baldwin. "We're meant to be together. More than anything when those interactions occur that rub you the wrong way you just learn to let it go. That's the best thing you can do."
Fatherhood also keeps the Long Island native, who now calls Nyack, N.Y., home, extremely busy. His two daughters are going the showbiz route. Alaia, 19, is a model and younger sister Hailey is the new face of clothing company, Brandy Melville.
"I know when I married a beautiful woman 22 years ago, I should have thought, 'Boy this is going to result in something I need to be prepared for years later.' But the truth is, I'm super blessed," Baldwin said. "I've got great kids."
When he's not with family, Baldwin is tackling movies, many of them faith-based, including his latest role as a gang leader in the new film, "Loving the Bad Man."
"It's a story of young girl of faith ... and she conflicts a horrible tragedy that's committed against her and it's about how she decides to stick up for what she believes in," explained Baldwin, who said the challenging script and storyline is what attracted him to the role.
Baldwin is currently being considered for a few other movie parts. And if asked to participate in the upcoming "Celebrity Apprentice" all-star season, Baldwin said his answer would be a resounding yes.
"For me it's not about the popularity, money and stuff like that," he said. "For me, it's about the experience."
Baldwin, meanwhile, made headlines over the weekend after helping a woman having an epileptic seizure at New York City's Peninsula Hotel, according to The New York Daily News.
When Baldwin heard a loud noise from across the room, he got up immediately and noticed a woman having convulsions. Baldwin, who grew up with an epileptic family member, said he quickly realized she was having an epileptic seizure. He ran over to the woman's side and held her hand, he explained.
"She started going, 'Where am I? What happened?' And then I asked, 'Do you have epilepsy?' and she said, 'Yes.' Then she started crying," Baldwin said.
Baldwin comforted the young woman until a nurse arrived.
Thanks for reading CBS NEWS.
Create your free account or log in
for more features.