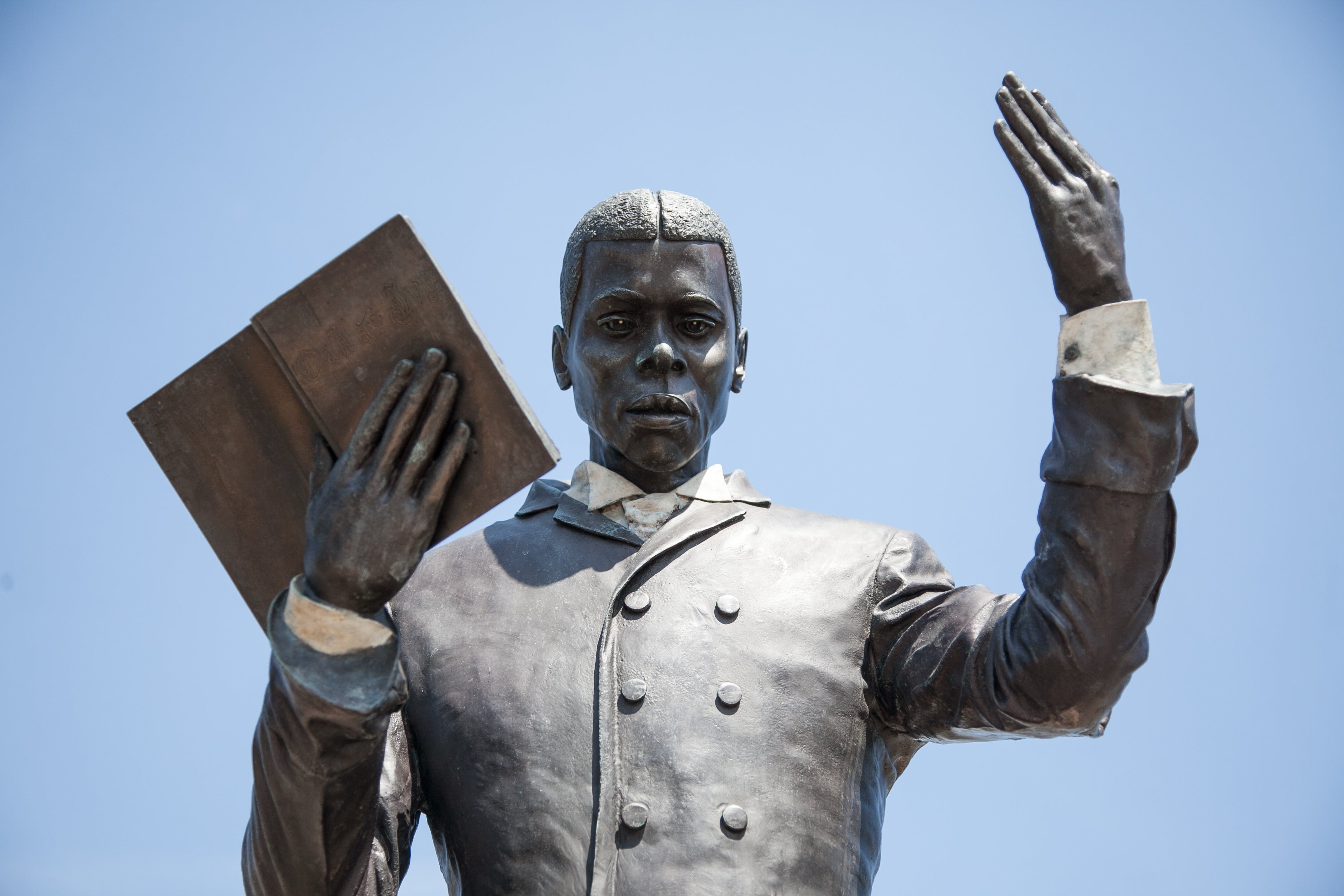 Chicago attraction gives history a voice
More than 30 historical figures and monuments around Chicago have been outfitted with mobile technology. It allows them to have their voice and even give their opinions, CBS News' Dean Reynolds reports.
Imagine if all those statues and sculptures we pass every day on our busy way to work could speak. What would they say?
Giving the mute monuments a say is what Statue Stories Chicago is all about.
"The wonderful thing really about this whole thing about allowing statues to talk is that it lets the impersonal become personal," project producer Colette Hiller said.
She said the project gives statues an opportunity to speak for themselves.
"They're there for some reason. Somebody put them there, and they deserve to be there. And in a way, we all should know why they're there," she said.
The voices are contained on digital files that can be accessed by swiping your smartphone on a nearby sign. The messages run about 2 minutes.
The idea is that the statue or sculpture is calling you. Sometimes the message is humorous, and sometimes it's serious.
For this effort, actors and writers with ties to Chicago were lined up to voice the voiceless.
Fred Willard recorded for Leif Ericson, and Steve Carell voiced the Man with Fish statue near the Shedd Aquarium.
"Ahoy! Oh, whoa whoa whoa, settle down there, we have company. Sorry, my friend here must have finn-dialed you. Get it? He doesn't have a butt, he's a fish," Carell's voice says.
At Cloud Gate in Chicago's Millennium Park, spectators were lining up to hear from "The Bean," its more popular name, and David Schwimmer, its voice.
"I suppose some people call me 'The Bean' because of my handsome bean-like shape. I am not a bean, I am Cloud Gate," Schwimmer's voice says.
Thirty-one statues or sculptures are involved, and access to them is easy for just about anyone.
Statue Stories Chicago will run for a year -- which should give people plenty of time to master the technology -- and get the message.
Thanks for reading CBS NEWS.
Create your free account or log in
for more features.