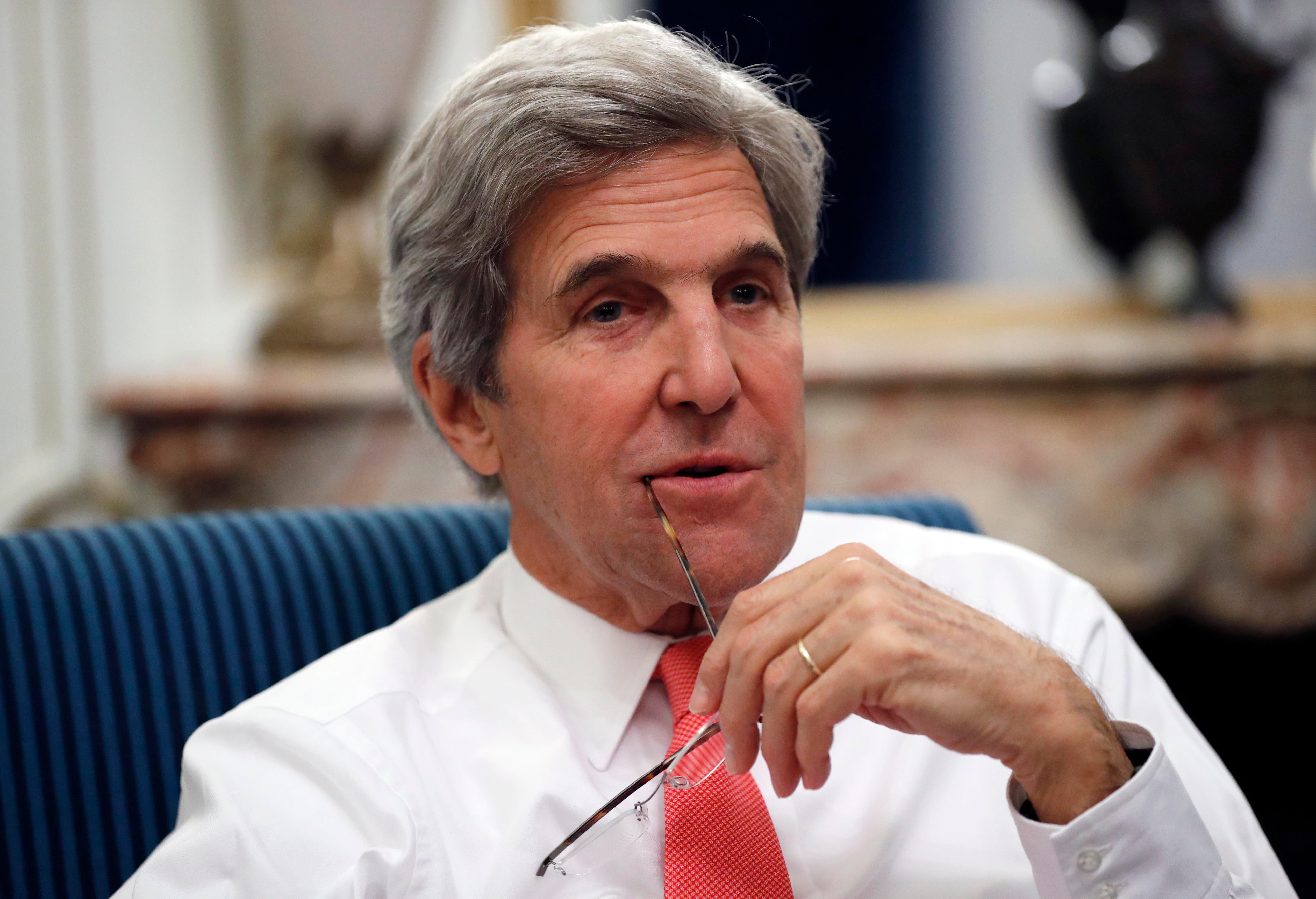 State Dept. reviewing decision to send Palestinians $221 million
WASHINGTON -- The State Department is reviewing a last-minute decision by former Secretary of State John Kerry to send $221 million dollars to the Palestinians late last week over the objections of congressional Republicans.
The department said Tuesday it would look at the payment and might make adjustments to ensure it comports with the Trump administration's priorities.
Kerry formally notified Congress that State would release the money Friday morning, just hours before President Donald Trump took the oath of office.
Congress had initially approved the Palestinian funding in budget years 2015 and 2016, but at least two GOP lawmakers -- Ed Royce of California, the chairman of the House Foreign Affairs Committee, and Kay Granger of Texas, who sits on the House Appropriations Committee -- had placed holds on it over moves the Palestinian Authority had taken to seek membership in international organizations. Congressional holds are generally respected by the executive branch but are not legally binding after funds have been allocated.
Granger released a statement Tuesday saying, "I am deeply disappointed that President Obama defied congressional oversight and released $221 million to the Palestinian territories."
She added: "I worked to make sure that no American taxpayer dollars would fund the Palestinian Authority unless very strict conditions were met. While none of these funds will go to the Palestinian Authority because of those conditions, they will go to programs in the Palestinian territories that were still under review by Congress. The Obama Administration's decision to release these funds was inappropriate."
The Obama administration had for some time been pressing for the release of the money, which comes from the U.S. Agency for International Development and is to be used to fund humanitarian aid in the West Bank and Gaza, to support political and security reforms and to help prepare for good governance and the rule of law in a future Palestinian state, according to the notification sent to Congress.
Thanks for reading CBS NEWS.
Create your free account or log in
for more features.