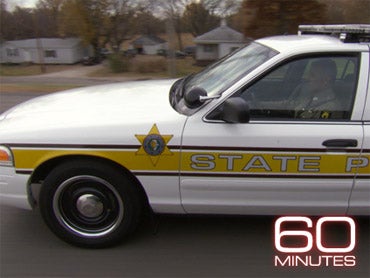 State Budgets: The Day of Reckoning
By now, just about everyone in the country is aware of the federal deficit problem, but you should know that there is another financial crisis looming involving state and local governments.
It has gotten much less attention because each state has a slightly different story. But in the two years, since the "great recession" wrecked their economies and shriveled their income, the states have collectively spent nearly a half a trillion dollars more than they collected in taxes. There is also a trillion dollar hole iln their public pension funds.
The states have been getting by on billions of dollars in federal stimulus funds, but the day of reckoning is at hand. The debt crisis is already making Wall Street nervous, and some believe that it could derail the recovery, cost a million public employees their jobs and require another big bailout package that no one in Washington wants to talk about.


---
The Next Financial Meltdown
The day of reckoning is at hand. Steve Kroft tells us what we need to know about the looming financial crisis that almost no one is talking about.
---

Full Segment: The Day of Reckoning
Extra: New York State's Budget Woes
Extra: How It Got So Bad
Extra: Can NJ's Finances Be Fixed?

"The most alarming thing about the state issue is the level of complacency," Meredith Whitney, one of the most respected financial analysts on Wall Street and one of the most influential women in American business, told correspondent Steve Kroft

Whitney made her reputation by warning that the big banks were in big trouble long before the 2008 collapse. Now, she's warning about a financial meltdown in state and local governments.

"It has tentacles as wide as anything I've seen. I think next to housing this is the single most important issue in the United States, and certainly the largest threat to the U.S. economy," she told Kroft.

Asked why people aren't paying attention, Whitney said, "'Cause they don't pay attention until they have to."

Whitney says it's time to start.

California, which faces a $19 billion budget deficit next year, has a credit rating approaching junk status. It now spends more money on public employee pensions than it does on the state university system, which had to increase its tuition by 32 percent.

Arizona is so desperate it sold off the state capitol, Supreme Court building and legislative chambers to a group of investors and now leases the buildings from their new owner. The state also eliminated Medicaid funding for most organ transplants.

Then there's New Jersey. It has the highest taxes in the country, a $10 billion deficit and a depressed economy when first-year Governor Chris Christie took office. But after looking at the books, he decided to walk away from a long-planned and much-needed project with New York and the federal government to build a rail tunnel into Manhattan. It would have helped the economy and given employment to 6,000 construction workers.

Gov. Christie acknowledged that's a lot of jobs. "I canceled it. I mean, listen, the bottom line is I don't have the money. And you know what? I can't pay people for those jobs if I don't have the money to pay them. Where am I getting the money? I don't have it. I literally don't have it."

Asked if this is going on all over the country, Christie told Kroft, "Yes. Of course it is. It's not like you can avoid it forever, 'cause it's here now. And we all know it's here. And the federal government doesn't have the money to paper over it anymore, either, for the states. The day of reckoning has arrived. That's it. And it's gonna arrive everywhere. Timing will vary a little bit, depending upon which state you're in, but it's comin'."

And nowhere has the reckoning been as bad as it is in Illinois, a state that spends twice much as it collects in taxes and is unable to pay its bills.

"This is the state of affairs in Illinois. Is not pretty," Illinois state Comptroller Dan Hynes told Kroft.

Hynes is the state's paymaster. He currently has about $5 billion in outstanding bills in his office and not enough money in the state's coffers to pay them. He says they're six months behind.

"How many people do you have clamoring for money?" Kroft asked.

"It's fair to say that there are tens of thousands if not hundreds of thousands of people waiting to be paid by the state," Hynes said.

Asked how these people are getting by considering they're not getting paid by the state, Hynes said, "Well, that's the tragedy. People borrow money. They borrow in order to get by until the state pays them."

"They're subsidizing the state. They're giving the state a float," Kroft remarked.

"Exactly," Hynes agreed.

"And who do you owe that money to?" Kroft asked.

"Pretty much anybody who has any interaction with state government, we owe money to," Hynes said.

That would include everyone from the University of Illinois, which is owed $400 million, to small businessmen like Mayur Shah, who owns a pharmacy in Chicago and has been waiting months for $200,000 in Medicaid payments. Then there are the 2,000 not-for-profit organizations that are owed a billion dollars by the state.

Lutheran Social Services of Illinois has been around since 1867 and provides critical services to 70,000 people, mostly the elderly, the disabled, and the mentally ill. The state owed them $9 million just before Thanksgiving, and they nearly had to close up shop.

Asked how long his organization can go on like this, Rev. Denver Bitner, the president of Lutheran Social Services of Illinois, told Kroft, "Well, we wonder that too because we really don't know."

He says they were forced to tap their entire line of credit and all their cash reserves before the state would finally pay them as a hardship case.

"It has to be that you've sold off all your assets, you have borrowed from everybody that you can borrow from, and then, we'll think about it," Rev. Bitner explained.

And according to Bitner, that's even though the state owes his organization the money.

"The first words out of my mouth are usually an apology, because they have been you know put in this situation, that is really unacceptable. And you know there is very little I can do or say other than apologize," Comptroller Dan Hynes said.

It's not just the social safety net that Hynes has to worry about: there have been Illinois legislators that have been evicted from their offices because the state didn't pay their rent, and stories about state troopers being turned away from gas stations because the owners refused to take their state credit cards.

"The state's a deadbeat," Kroft remarked.

"Yeah. I mean, the state of Illinois is known as a deadbeat state. This is a reputation that has taken us years to earn and we've reached, you know, the heights of, I think, becoming the worst in the country," Hynes said.

Not all of the problems that Illinois and other states are facing right now can be traced to the recession. But the precipitous drop in tax revenues did expose decades of financial irresponsibility, reckless spending, unrealistic benefit packages for public employees, and the use of political gimmicks to cover up hidden deficits. It's forcing state governors and the public to confront some harsh realities.

"This is different, isn't it?" Kroft asked New Jersey's governor, Chris Christie.

"It is very different," Christie said. "The reason it's different is because the only choices left are choices that people previously have said were politically impossible, that you couldn't do. You couldn't cut K to 12 education funding. You couldn't do those things. They were, you couldn't talk about pension and benefit reform for the public sector unions. That were third rails of politics. We are now left with no alternatives."

"Just the third rail?" Kroft asked.

"Yeah, that's it. I'm just gonna grab it and go, and let the chips fall where they may," Christie said.

In some ways, Christie is the political canary in the coal mine of the state fiscal crisis. He slashed New Jersey's budget by 26 percent, including a billion dollars in cuts to education, forcing the layoffs of thousands of teachers. He got rid of 1,300 state workers and drastically reduced funding to New Jersey cities, counties and villages which have their own financial problems. And he's still facing another $10 billion deficit next year.

Long term, the situation is much, much worse.

"Okay. Let's talk about the pension obligations. Forty-six billion unfunded liability for pensions? Sixty-six billion unfunded for healthcare liability?" Kroft asked.

"Yes, Sir," Christie said.

"That's a lot of money," Kroft remarked. "That's a lot of money, even for the federal government."

"That's a lot of money," the governor agreed.

When Kroft pointed out that there are people who think it's worse, Christie said, "Yeah, I think that's an optimistic view. I think that's an optimistic view. Listen, at this point, if it's worse, what's the difference? I mean, it's bad enough as it is, so what's the difference? I mean now, we're talkin' about money that none of us can really get our arms around."

"This is unsustainable, right?" Kroft asked.

"Totally unsustainable. We have a benefit problem," Christie said. "It's not an income problem from the state. It's a benefit problem. And so we gotta change those benefits."

Asked what the reaction to that has been, Christie said, "Well, it depends on where you sit. I mean, I think the general public thinks, 'I can't believe anybody gets a pension anymore. I've got a 401(k). It got killed in the stock market. I don't know what I'm gonna do for my retirement. I can't believe people get a pension anymore.' So I think amongst the broad, general public, they've said, 'Amen.' And I think among the public sector unions, they are yellin' and screamin'."

And Christie is yelling back. He provoked a very public fight with the teachers union, which is one of the most powerful political forces in the state of New Jersey.

When one teacher told him at a public hearing, "And you're not compensating me for my education and you're not compensating me for my experience. That's all," the governor replied, "Well you know what, then you don't have to do it!"

It's a scene that is starting to play out all over the country.

Governors of cash-strapped states are beginning to cajole or bully public employee unions into making concessions on what are considered to be gold-plated retirement and health care packages, which are now collectively underfunded to the tune of $1 trillion.

"Some union leaders have suggested that you're running the state like Tony Soprano," Kroft told Christie.

"Well, as an Italian American, I take great offense to that," he replied, laughing. "Listen, you know what it is? I'm the first person to expose them for what they've been doin' to the public."

Asked if he wants the public employee unions to share the pain, Christie told Kroft, "You bet. I want them to share in the sacrifice. And this is what I say to public sector unions: 'Listen you can boo me now, but I'm the first governor who has walked into this room in ten years and told you the truth. And here is the truth. If you don't partner with me to get this done in ten years you won't have a pension.' And that's the truth."

It's also the truth that some of the responsibility for New Jersey's pension woes lie at the doorstep of the governor's mansion. Christie and his predecessors have failed to contribute to the state's share of its pension obligation in 13 of the last 17 years, one of the reasons the fund is going broke. Christie says it's ancient history.

"We spent too much on everything. We spent too much. We spent money we didn't have. We borrowed money just crazily. The credit cards maxed out, and it's over. It's over. We now have to get to the business of climbin' out of the hole. We've been diggin' it for a decade or more. We've gotta climb now, and a climb is harder. Gotta do it," he said.

The problem with that, according to Wall Street analyst Meredith Whitney, is that no one really knows how deep the holes are. She and her staff spent two years and thousands of man hours trying to analyze the financial condition of the 15 largest states. She wanted to find out if they would be able to pay back the money they've borrowed and what kind of risk they pose to the $3 trillion municipal bond market, where state and local governments go to finance their schools, highways, and other projects.

"How accurate is the financial information that's public on the states? And municipalities," Kroft asked.

"The lack of transparency with the state disclosure is the worst I have ever seen," Whitney said. "Ultimately we have to use what's publicly available data and a lot of it is as old as June 2008. So that's before the financial collapse in the fall of 2008."

Whitney believes the states will find a way to honor their debts, but she's afraid some local governments which depend on their state for a third of their revenues will get squeezed as the states are forced to tighten their belts. She's convinced that some cities and counties will be unable to meet their obligations to municipal bond holders who financed their debt. Earlier this year, the state of Pennsylvania had to rescue the city of Harrisburg, its capital, from defaulting on hundreds of millions of dollars in debt for an incinerator project.

"There's not a doubt in my mind that you will see a spate of municipal bond defaults," Whitney predicted.

Asked how many is a "spate," Whitney said, "You could see 50 sizeable defaults. Fifty to 100 sizeable defaults. More. This will amount to hundreds of billions of dollars' worth of defaults."

Municipal bonds have long been considered to be among the safest investments, bought by small investors saving for retirement, and held in huge numbers by big banks. Even a few defaults could affect the entire market. Right now the big bond rating agencies like Standard & Poor's and Moody's, who got everything wrong in the housing collapse, say there's no cause for concern, but Meredith Whitney doesn't believe it.

"When individual investors look to people that are supposed to know better, they're patted on the head and told, 'It's not something you need to worry about.' It'll be something to worry about within the next 12 months," she said.

No one is talking about it now, but the big test will come this spring. That's when $160 billion in federal stimulus money, that has helped states and local governments limp through the great recession, will run out.

The states are going to need some more cash and will almost certainly ask for another bailout. Only this time there are no guarantees that Washington will ride to the rescue.

Produced by James Jacoby
Thanks for reading CBS NEWS.
Create your free account or log in
for more features.