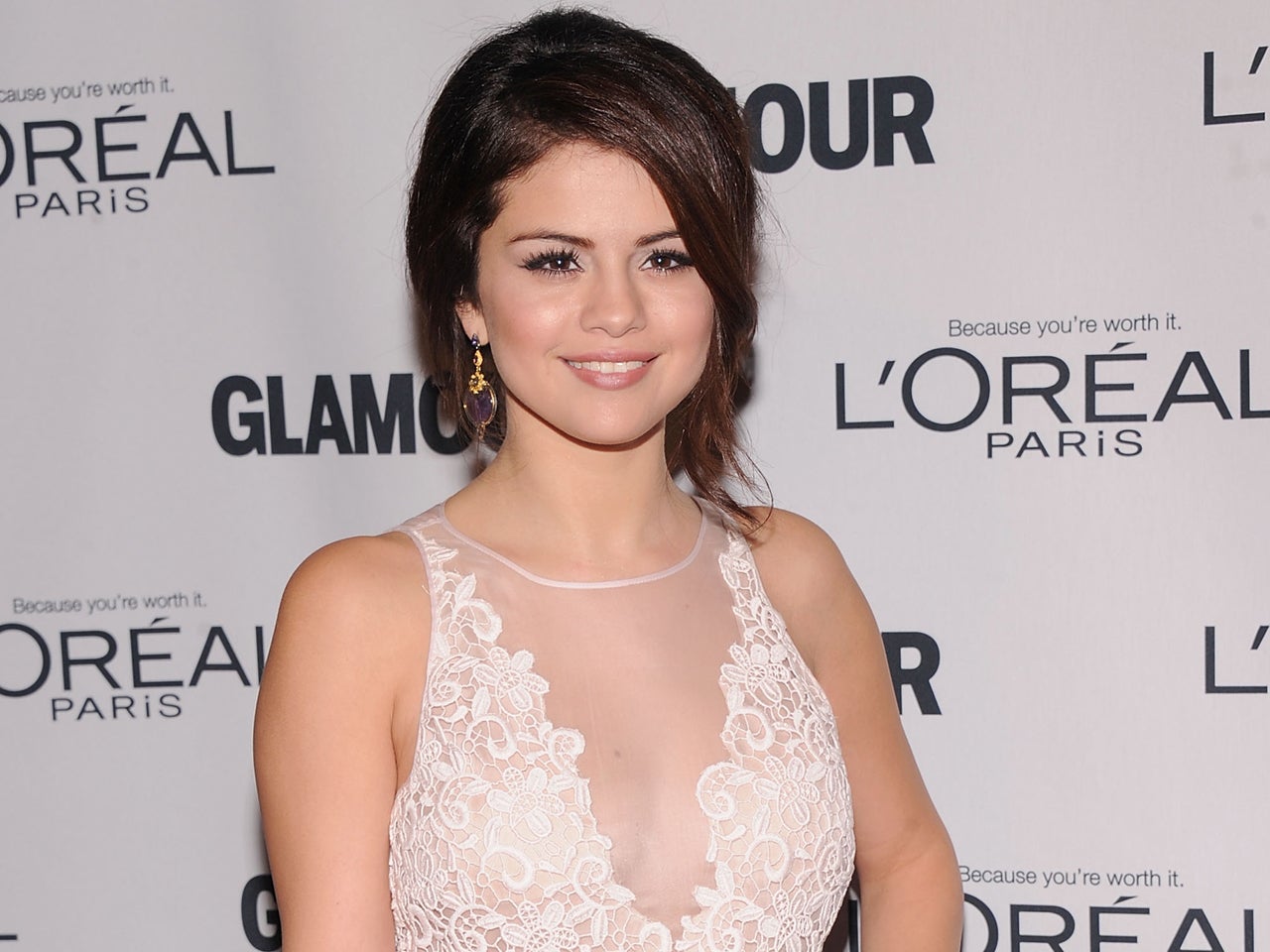 Stars and storm volunteers mingle at Glamour Women of the Year Awards
Sandra Kyong Bradbury was star struck. She had just spied Supreme Court Justice Ruth Bader Ginsburg a few feet away.
"How can you top that?" asked Bradbury, a New York City neonatal nurse who had helped evacuate infants from a hospital that lost power during the height of superstorm Sandy. She was amazed that she was being honored at the same event as a Supreme Court justice - the annual Glamour Women of the Year awards, where stars of film, TV, fashion and sports share the stage with lesser-known women who have equally impressive achievements to their name.
Few events bring together such an eclectic group of honorees, not to mention presenters. At the Carnegie Hall ceremony Monday night, HBO star Lena Dunham, creator of "Girls" and a heroine to a younger generation, was introduced by Chelsea Handler and paid tribute in her speech to Nora Ephron, who died earlier this year. Ethel Kennedy was praised by her daughter, Rory, who has made a film about her famous mother. Olympic gymnast Gabby Douglas, 17, was honored along with swimming phenom Missy Franklin, also 17, and other Olympic athletes, introduced by singer Mary J. Blige and serenaded by American Idol winner Phillip Phillips. Singer-actress Selena Gomez was lauded by her friend, the actor Ethan Hawke.
But the most moving moments of the Glamour awards, now in their 22nd year, are often those involving people of whom the audience hasn't heard. This year, the most touching moment came when one honoree, Pakistani activist and filmmaker Sharmeen Obaid-Chinoy, brought onstage a woman who'd been the victim of an acid attack in her native Pakistan. Obaid-Chinoy won this year's documentary short Oscar for a film about disfiguring acid attacks on Pakistani women by the men in their lives.
The evening carried reminders of superstorm Sandy, with Newark, N.J. Mayor Cory Booker introducing some 20 women who'd been heavily involved in storm relief work. "They held us together when Sandy tried to blow us apart," Booker said. The women worked for organizations like the American Red Cross, but also smaller volunteer groups like Jersey City Sandy Recovery, an impromptu group formed by three women in Jersey City, N.J., who wanted a way to help storm-ravaged communities.
Singer-rapper Pharrell Williams introduced one of his favorite architects, the Iraqi-born Zaha Hadid, 62, who designed the aquatic center for the London Olympics and is now at work on 43 projects around the world.
Activist Erin Merryn was honored for her work increasing awareness of child sex abuse - a horror she had endured during her own childhood. A law urging schools to educate children about sex abuse prevention, Erin's Law, has now passed in four states. "I won't stop until I get it passed in all 50 states," Merryn insisted in her speech.
Vogue editor Anna Wintour saluted a fellow fashion luminary, honoree Annie Leibovitz, the creator of so many iconic photographs over the years. Jenna Lyons, the president of J. Crew, got kind words from her presenter, former supermodel Lauren Hutton. Chelsea Clinton brought up a stageful of women from across the country who had been involved in politics this year, noting that, while there is still a long way to go, progress was made in 2012.
The lifetime achievement award went to Ginsburg, 79, who made a few quips about being honored by a fashion magazine. "The judiciary is not a profession that ranks very high among the glamorously attired," the justice said. She also noted that although she was only the second female Supreme Court justice (Sandra Day O'Connor came first), she was the first justice to be honored by Glamour.
An affectionate tribute to the late Ephron followed, with three actresses - Cynthia Nixon, and two Meryl Steep daughters, Mamie and Grace Gummer, reading from a graduation speech she had given at Wellesley College.
Actress Dunham, in her speech, touched on politics and expressed her own relief that President Barack Obama had won re-election, saying she felt it was crucial for reproductive freedom and other issues of women's rights. "I wanted control of my womb before I really knew what my womb was," she quipped.
After the ceremony, which was presided over by Glamour editor in chief Cindi Leive, honorees and presenters headed to a private dinner. There, Sandy volunteers mingled with the stars. One woman, Lynier Harper, had spent six nights during Sandy at the Brooklyn YMCA where she works, taking care of other people. "When I finally went back home, my house was totally destroyed," she said. She has moved in with her sister while she seeks a new home.
A group of seven nurses came from New York University's Langone Medical Center, which lost power during the storm. The neonatal intensive care nurses had to carry the babies down nine flights of stairs, in the dark, squeezing oxygen into their lungs, to get them to safety.
And there were the three women from Jersey City Sandy Recovery, sinking in the proximity to the so many impressive people.
"I just shook Ruth Bader Ginsburg's hand," exulted one of them, Candice Osborne. "How awesome!"
Thanks for reading CBS NEWS.
Create your free account or log in
for more features.