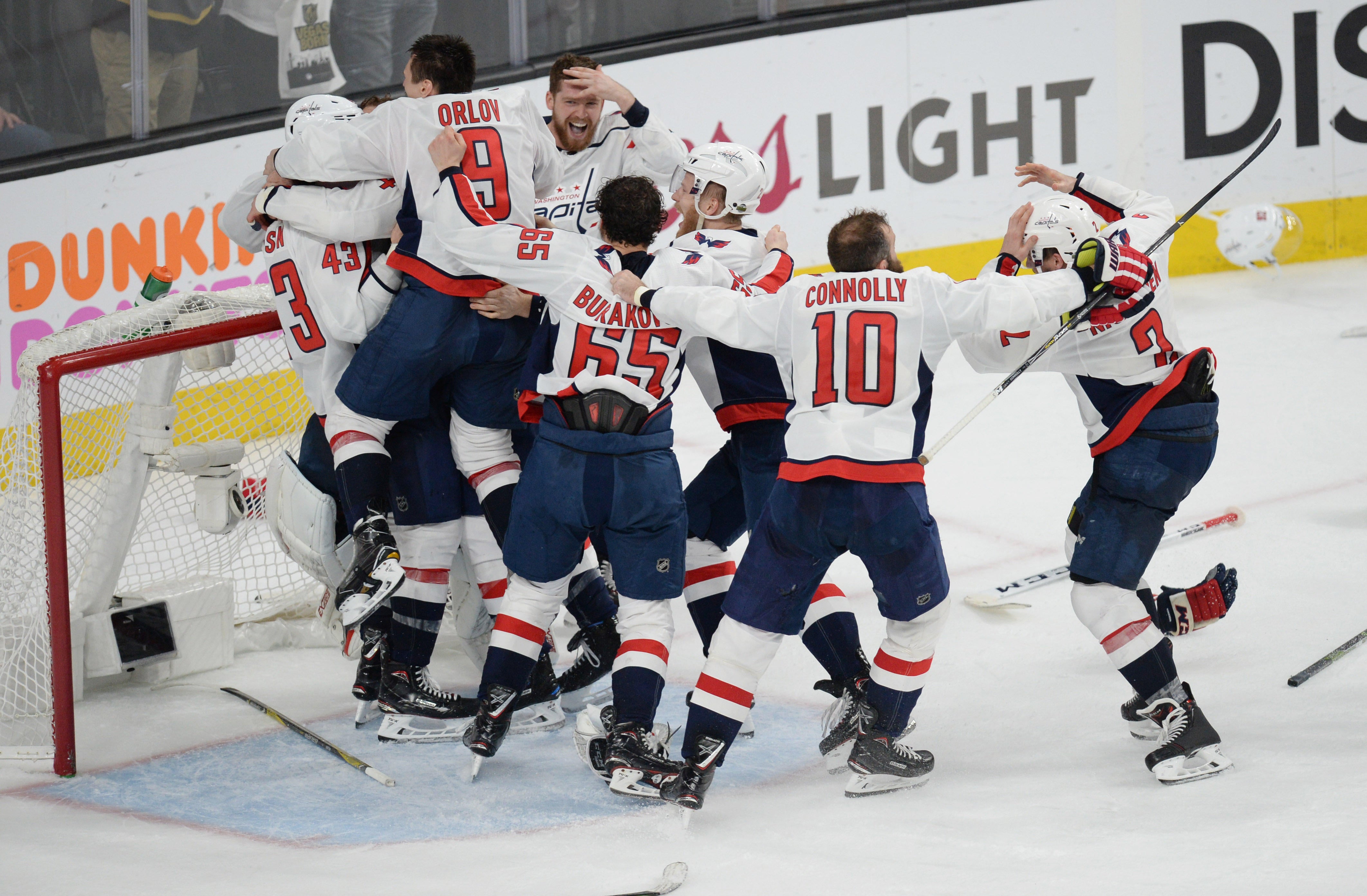 Washington Capitals win Stanley Cup -- finally!
The Washington Capitals are Stanley Cup Champions for the first time in the club's 44-year history. They beat the expansion Las Vegas Golden Knights, winning Game 5 in Vegas tonight, 3-2. Alex Ovechkin, the team's captain, has been waiting 13 years for this moment.
The first period ended scoreless but both teams made up for it in the second period. The Caps got the first goal, but the Knights tied it up just three minutes later. The scoring went back and forth until the end of the second period. At 2-2 in the last minute of play, the Golden Knights took the lead to end perioed up 3-2.
The third period saw the Caps tie it up just past the halfway mark. They got the go-ahead goal minutes later. With two minutes remaining, the Golden Knights pulled their goalie, Mar Andre Fluery, but they still couldn't score even with an extra attacker.
The series started and ended in Las Vegas. The Golden Knights made it to the Stanley Cup Finals in their inaugural season in the NHL. They took Game 1, another back-and-forth battle that set the tone for the series, 6-4. But it was all Washington after that, and they took the series 4-1.
More from CBS Sports:
Three stars of Game 5
Lars Eller – Capitals (game-winning goal)
Devante Smith-Pelly – Capitals (game-tying goal)
David Perron – Knights (one goal)
Alex Ovechkin wins Conn Smythe Trophy as MVP
Washington captain Alex Ovechkin scored 15 goals in the post season, including one in tonight's Game 5. NHL Commissioner Gary Bettman announced the MVP Award just before the Stanley Cup trophy announcement and presentation.
Ovechkin had the honor of being the first Capital to hoist the cup.
"We did it," The Washington captain said. "That's all that matters. Look at the smiles on my teammates. This is something you'll never forget. This moment, I'll remember for the rest of my life. I'm so happy. It's unbelievable."
He waited 13 long years of his career with the Caps. He will, indeed, remember it for the rest of his life.
Fans in Washington D.C. Celebrate the Cup win
Washington-area Caps fans jammed into Capital One Arena to view Game 5 tonight. Those who couldn't make it in filled the streets around the Capital's home rink to show support. Chants of "We want the Cup" echoed the streets. A jumbo screen hangs to stream the game for those in the streets.
2018 Stanley Cup Finals Recap
Thanks for reading CBS NEWS.
Create your free account or log in
for more features.