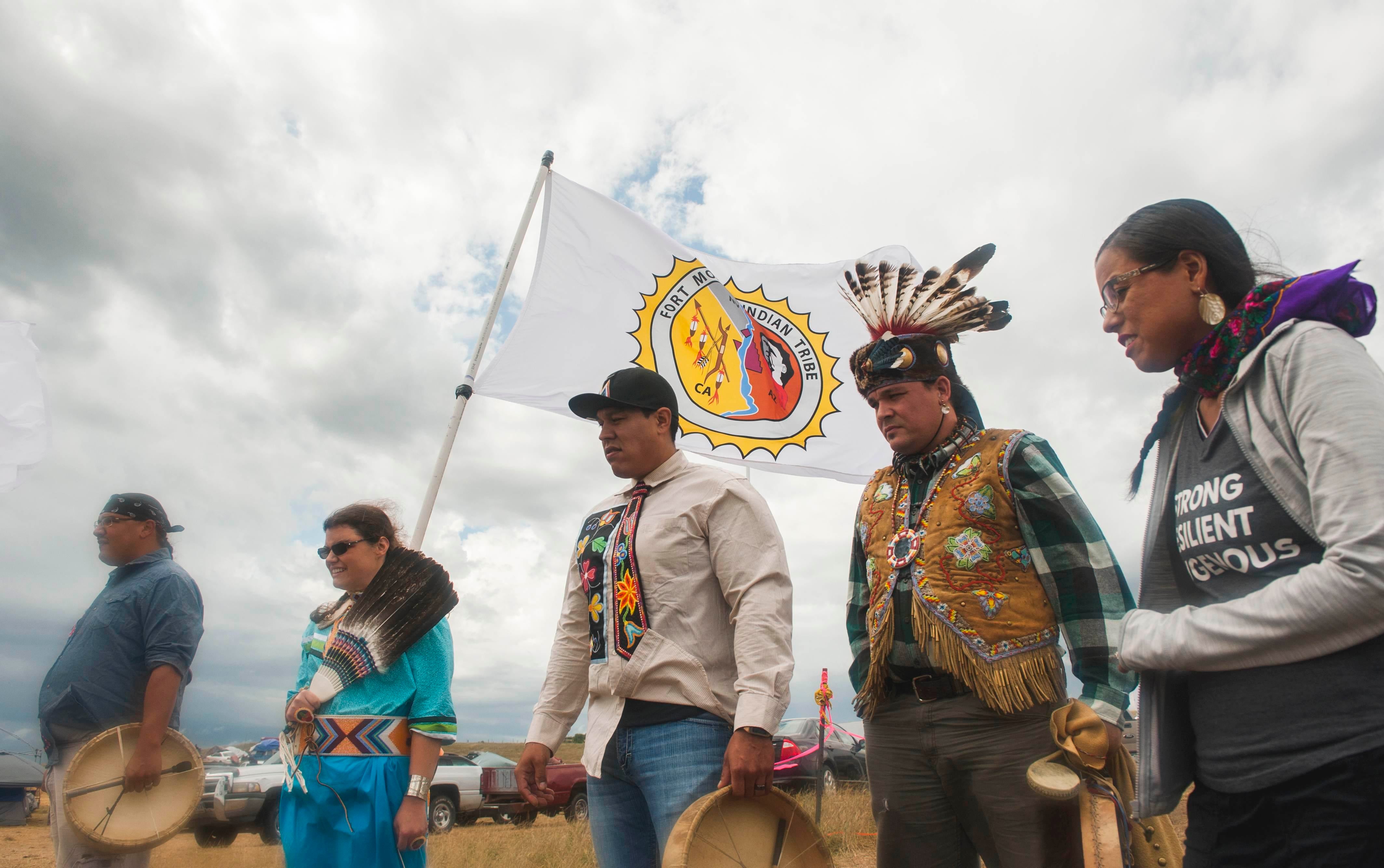 Stand-off in the Great Plains as Native Americans fight oil pipeline construction
CANNON BALL, N.D. -- Currently, there's a standoff in the Great Plains. Two-hundred Native American tribes are fighting the construction of an oil pipeline. North Dakota's governor has called in the National Guard.
The clashes near Cannon Ball, North Dakota, have at times been rowdy and physical, with protesters pepper-sprayed and construction equipment damaged.
The estimated 5,000 Native Americans and environmentalists now encamped on federal and private land, say the pipeline was approved by the Army Corps of engineers without proper permits, and without consulting the tribe, ignoring the land's historical and cultural significance.
"They just came in and destroyed it," said Wikaya.
Twenty-three-year-old Wikaya Eagleman, of the Sicangu Lakota, showed CBS News a sacred burial site he said the pipeline disturbed.
"Dakota" means "friendly" and yet, it seems, neither side has been too friendly to each other.
"Yeah, you know they instigated the whole situation. They came to use their dogs on my people," Wikaya said. "They came and maced us. So what else are we supposed to do? We ain't going to stand and let them do this anymore."
Part of the $3.7 billion Dakota Access Pipeline will run under the Missouri River, about a mile north of the Standing Rock Reservation. The tribe worries the pipeline could leak – destroying their water supply.
But – the company – Energy Transfer Partners said the pipeline is already 50 percent finished, stretching 1,100 miles across four states. It starts from the oil-rich Bakken Field in North Dakota, and ends in Illinois.
A coalition supporting the project told CBS News it "will be among the safest, most technologically advanced pipelines ever constructed."
But the demonstrators don't believe it. Green Party presidential candidate Jill Stein earlier this week stood with the protesters, then spray-painted on construction equipment "I approved this message." There's now a warrant for her arrest.
A federal judge in Washington is expected to rule by Friday on the tribe's request for an injunction. These protesters tell CBS News, win or lose, they won't leave.
Thanks for reading CBS NEWS.
Create your free account or log in
for more features.