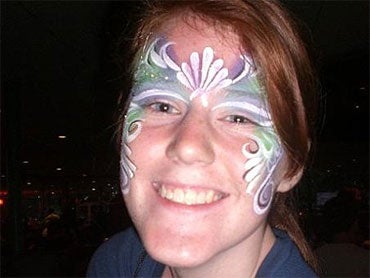 Stacy Pagli strangled daughter on N.Y. college campus, gets 20 years in prison
(CBS/AP) WHITE PLAINS, N.Y. - Stacy Pagli admitted strangling her 18-year-old daughter to death on a college campus because she "pushed my last button" and was "disrespectful all the time."
Pagli was sentenced Tuesday to 20 years in prison. She was also ordered to have no contact with her surviving child.
Pagli, 38, was sentenced in Westchester County Court following her guilty plea to first-degree manslaughter.
The plea deal was offered after doctors for both sides agreed Pagli was emotionally disturbed when she killed her daughter Marissa at Manhattanville College in Purchase, N.Y. She was originally charged with murder.
In court on Tuesday, she signed an order of protection for her 4-year-old daughter.
Marissa Pagli, a freshman at the school, was killed in February 2010 in the family's on-campus apartment. Her father, John Pagli, a maintenance supervisor at the college, found the body.
He sobbed in court on Tuesday and told acting state Supreme Court Justice Richard Molea, "I am forced to live with a broken heart that's beyond repair."
After the killing, Stacy Pagli tried to commit suicide by cutting her left wrist and hanging herself on a doorknob, prosecutors said. While in jail, she tried killing herself by tying socks around her neck, they said.
According to police accounts of Pagli's statements after the killing, the mother said her daughter was "disrespectful all the time." She said she told her daughter, "This will be the last time you speak to me like that."
When police asked what prompted Marissa to be disrespectful, her mother said, "I asked her where she was going," according to the police accounts.
Pagli also expressed regret, telling police, "I wish I could take it back, but I can't. I can't make it better."
Thanks for reading CBS NEWS.
Create your free account or log in
for more features.