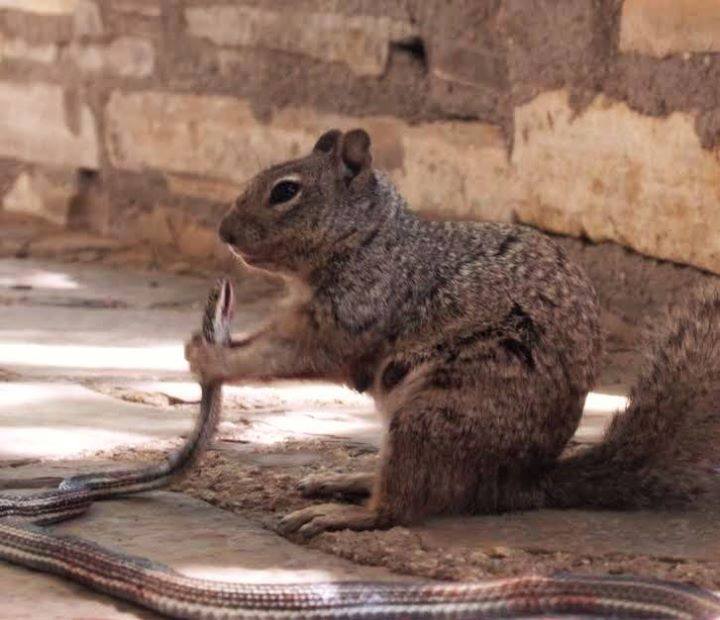 Photo shows squirrel devouring snake at Texas park
Don't mess with Texas squirrels.
That's the message the National Park Service is sending in a Facebook post after one of its park rangers documented a rock squirrel devouring a snake at Guadalupe Mountains National Park in west Texas.
According to the National Park Service, Park Ranger W. Leggett heard a commotion outside the park's Frijole Ranch and found the squirrel battling the snake. It didn't take long for the cute critter to claim a decisive victory over the reptile.
"The squirrel devoured most of the snake, bones and all, down to the last two inches," the Facebook post said.
The National Park Service says that the while rock squirrels usually are content eating plants, fruits and nuts, they will also not hesitate to eat bird eggs, lizards and snakes.
"Don't let their humble appearance fool you," the post said.
As of Monday morning, the photo had more than 3,000 likes and 1,800 shares on Facebook.
Thanks for reading CBS NEWS.
Create your free account or log in
for more features.