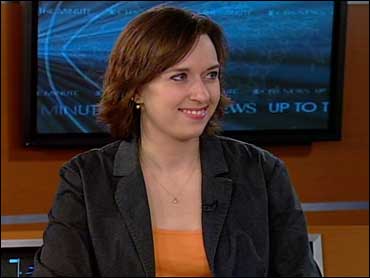 Splurging Shown To Have Benefits
While saving is being emphasized during the recession, splurging can have benefits too. Kelli Grant, Sr. Consumer Reporter for SmartMoney.com, explains.
Splurging every once in a while can be healthy; it turns out that retail therapy actually exists. "Psychologists say that if you splurge... It can act as kind of charge to the brain," says Grant. "You'll relieve some stress and it can actually help you get through tough times."
It's important not to spend above your means, though. Budget for splurges. "If you want to be happy about a purchase, you really do need to save for it," says Grant. "Otherwise, you're more likely to feel guilty down the line." Saving for a splurge item gives you something to look forward too as well, and the anticipation can make the actual purchase much more worthwhile.
Consider what to splurge on as well. A splurge that you can use daily - such as a purse, office chair or television - increases the value of the item, too. It's much easier to justify an expensive item if you'll be using it all the time.
You can also justify splurges by tying them into major events or milestones, giving you motivation and reminding you of the special time each time you use it. "That way, you'll think about your promotion every time you sit down to watch your new flat screen," says Grant.
Or, instead of splurging on yourself, you can spend money on others. Buying gifts or donating money to a worthy cause is a great way to get an emotional bang for your buck. "Some recent studies Harvard University conducted found that people who spent some a windfall on other people were much happier afterward than people who spent it solely on themselves," says Grant. Many charities are struggling during current recession, so giving to a good cause can have a bigger impact than before.
Finally, consider making memories instead of buying material things. Long after that new coat wears out, you'll have memories of concerts, vacations and classes. Consider splurging on an experience rather than spending that money at the mall.
For more information on sensible splurges, click here to visit www.SmartMoney.com.
By Erin Petrun
Thanks for reading CBS NEWS.
Create your free account or log in
for more features.