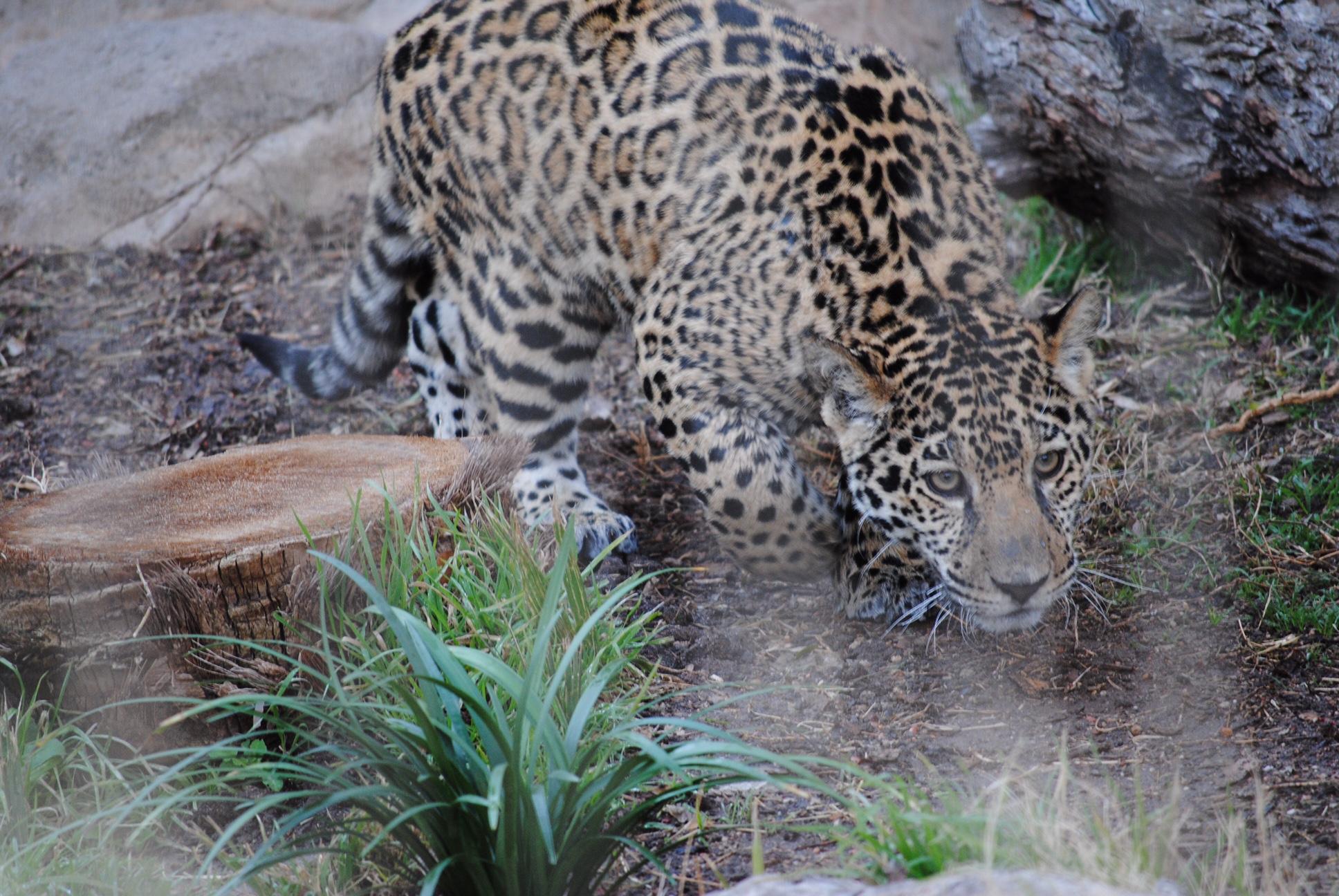 Spider monkey killed after jaguar escapes enclosure at Abilene Zoo
A spider monkey at the Abilene Zoo in Texas had to be euthanized Monday morning after a jaguar somehow managed to escape her enclosure and attack the animal in an adjacent exhibit.
Zoo officials discovered the 2-year-old jaguar, named Estrella, had escaped her enclosure at 8:10 a.m. and found the cat lying on top of the spider monkey exhibit. A second jaguar at the zoo was secured in a holding area during the escape.
Staff immediately called an animal escape code over the zoo radios with both veterinary staff members and members of the zoo firearms team responding.
Within 10 minutes, Estrella was shot with a tranquilizer dart and was secured in her exhibit 30 minutes later.
A 19-year-old spider monkey, named Ba, suffered serious injuries during the attack and had to be euthanized, Bill Gersonde, executive director at the Abilene Zoo, confirmed in an emailed statement to CBS News.
"At this time it's unclear how the animal escaped as all doors to the exhibit and holding area were secure," Gersonde said. "The animals have been in this exhibit for over a year with no incidents."
An investigation into how the jaguar was able to escape is underway.
Kelly Thompson, marketing and development coordinator at the zoo, said the deceased spider monkey was rescued from illegal wildlife traffickers years ago.
"[He] was a 19-year-old male who came to Abilene many years ago after federal officials confiscated his troop from illegal wildlife traffickers trying to smuggle the animals over the border," Thompson said.
Estrella was transferred to Abilene from the Dallas Zoo in February 2016, along with her sister, Luna. They turned 2 years old last week.
The loss of Ba is a tragedy, but zoo officials are glad that more animals weren't injured during the jaguar's brief escape and crediting the response teams for their quick actions.
"The zoo staff is to be commended on their response to this emergency," Gersonde said. "Staff routinely drills for a variety of emergencies and that practice contributed to the smooth and professional recapture of the jaguar.


Thanks for reading CBS NEWS.
Create your free account or log in
for more features.