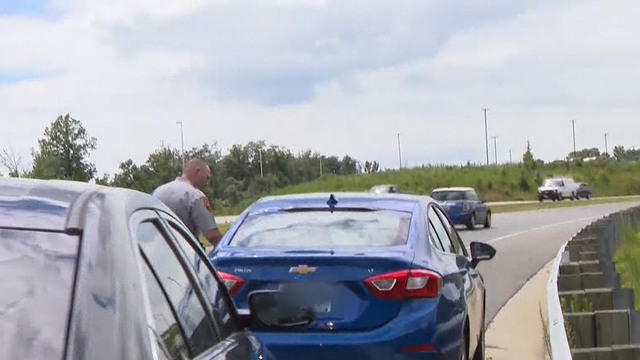 What factors make you more likely to get a speeding ticket?
When the need for speed takes over, hopefully the data is on your side.
Driving infractions happen across the country every day, no matter the roads, routes or highways.

Reporters at the Pioneer Press of St. Paul, Minnesota, went through all 224,915 traffic tickets issued in the state over the last three years. They found that only 3 percent of tickets were written for drivers exceeding the speed limit by 10 mph or less.
The most common ticket issued was for those driving 12 mph over the speed limit.
While speed is a main factor for officers to pull someone over, there are other factors impacting their decisions. The research showed age and gender do make a difference when ticketing someone for a traffic violation.
The younger the driver, the more likely they'll be ticketed. The report showed that drivers between the age of 16 and 25 got one third of the speeding tickets. Men are ticketed 50 percent more than women across all age groups.
Time also played a factor. Speeding immediately following the morning rush or during the 1 p.m. to 3 p.m. traffic lull increases your chances of getting a ticket.
"And that's because there's less people on the roads so it's easier to speed. It's also easier to pull people over," said David Montgomery of the St. Paul Pioneer Press. He is one of the reporters who analyzed Minnesota's traffic violation data.
They did not include race in their analysis because that information is not listed on a traffic ticket.
Thanks for reading CBS NEWS.
Create your free account or log in
for more features.