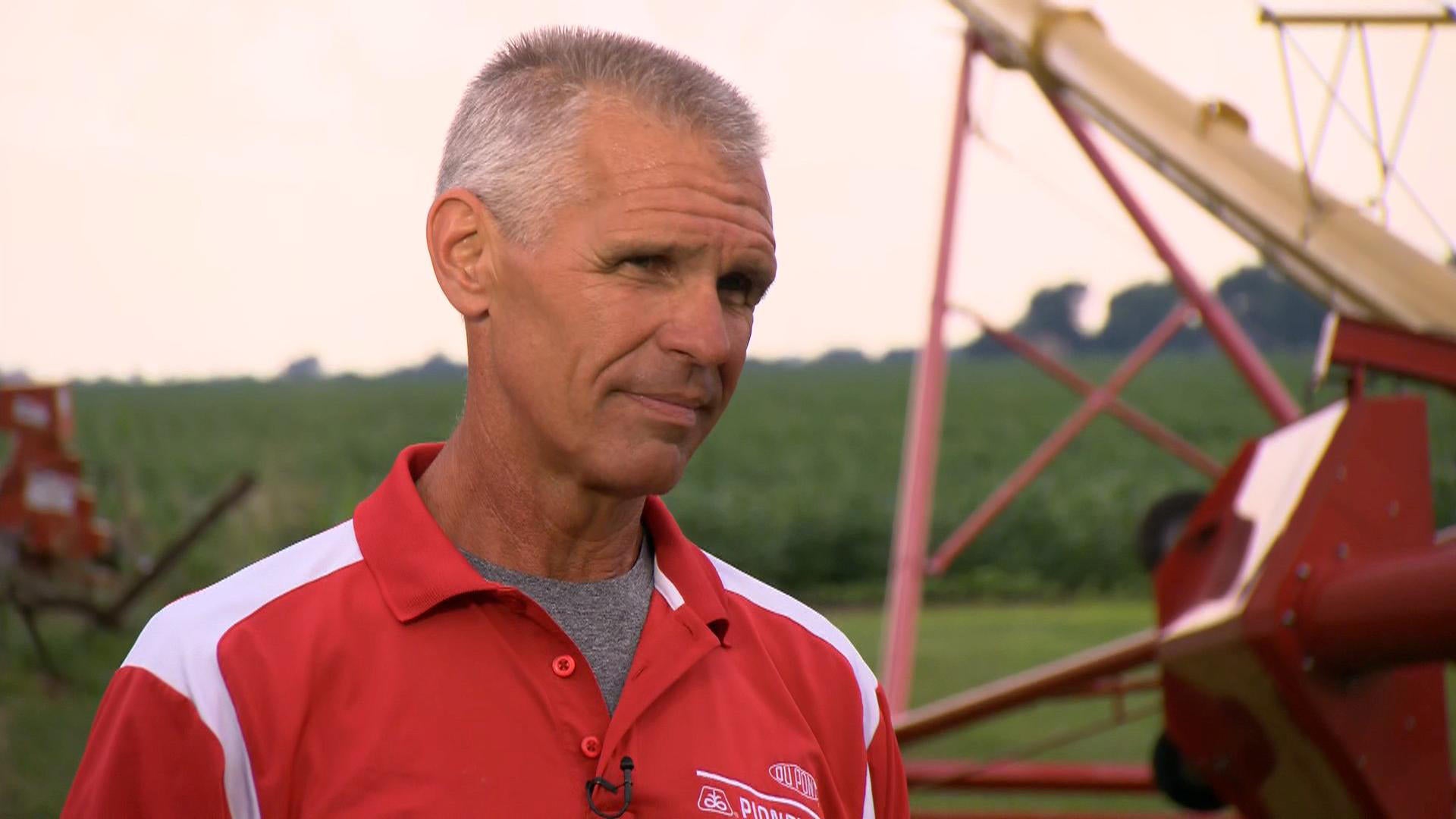 Soybean farmer calls Trump's $12 billion aid plan a "pacifier"
Republican backlash is growing against President Trump's $12 billion plan to help American farmers feeling the pain of the escalating trade war. And at least one farmer who would benefit from the plan says he'd rather not have it.
The president's proposal was announced Tuesday in response to retaliatory tariffs imposed by China and other countries. Some GOP lawmakers blame Mr. Trump's trade policies for the problem.
"They've been taking the legs out from under America's farmers and ranchers," Sen. Ben Sasse (R-Nebraska) said. "What the administration is offering them instead is $12 billion in gold-plated crutches. That's not what anybody wants."
"I just don't think the tariff route is the smart way to go," House Speaker Paul Ryan said.
This year's soybean crop could yield a record harvest for Illinois soybean farmer Dave Kestel. But the payout will likely be less than normal.
"Right now, we're looking at beans used to be 10 bucks, now they're down to 8 bucks," Kestel told CBS News' Adriana Diaz. "That's a 20-percent pay cut basically."
Of the agricultural products China imports from the U.S., soybeans are at the very top.
So when President Trump's tariff announcement sent soybean prices plummeting to their lowest level in a decade, farmers quickly shifted their attention from the weather to the markets.
On Tuesday, Mr. Trump asked farmers like Kestel for patience as he tries to renegotiate his tariff-heavy trade policies.
"And the farmers will be the biggest beneficiary," Mr. Trump said. "Watch."
Kestel says he still has faith in the president's strategy, but admits he's facing the consequences of the trade war.
"I do believe long term, it'll be better for everyone," Kestel said. "But right now, we're the ones that are taking the hit."
Last month, the president announced steep taxes on Chinese goods. China responded with tariffs on American agricultural commodities, including pork and soybeans, hitting rural states home to key Trump constituencies.
To make up for money lost, the $12 billion aid package announced Tuesday would provide farmers with direct financial assistance, purchases of excess produce and development of new export markets.
"I mean, I understand they're trying to help us. I get that. But it's not a long-term fix. It's a pacifier, so to speak," Kestel said. "I'd rather not have it."
Other farmers CBS News spoke with say they too would pass on the government aid. They insist they want to make their own pay.
The Trump administration insists it's not a bailout, but a "short-term solution" until these trade disputes are resolved. Administration officials say they'll be using a depression-era program to secure money from the U.S. Treasury and will not need congressional approval.
On Wednesday morning, Mr. Trump called China "vicious" on trade and said the country is targeting U.S. farmers specifically because "they know I love & respect" them.
Thanks for reading CBS NEWS.
Create your free account or log in
for more features.