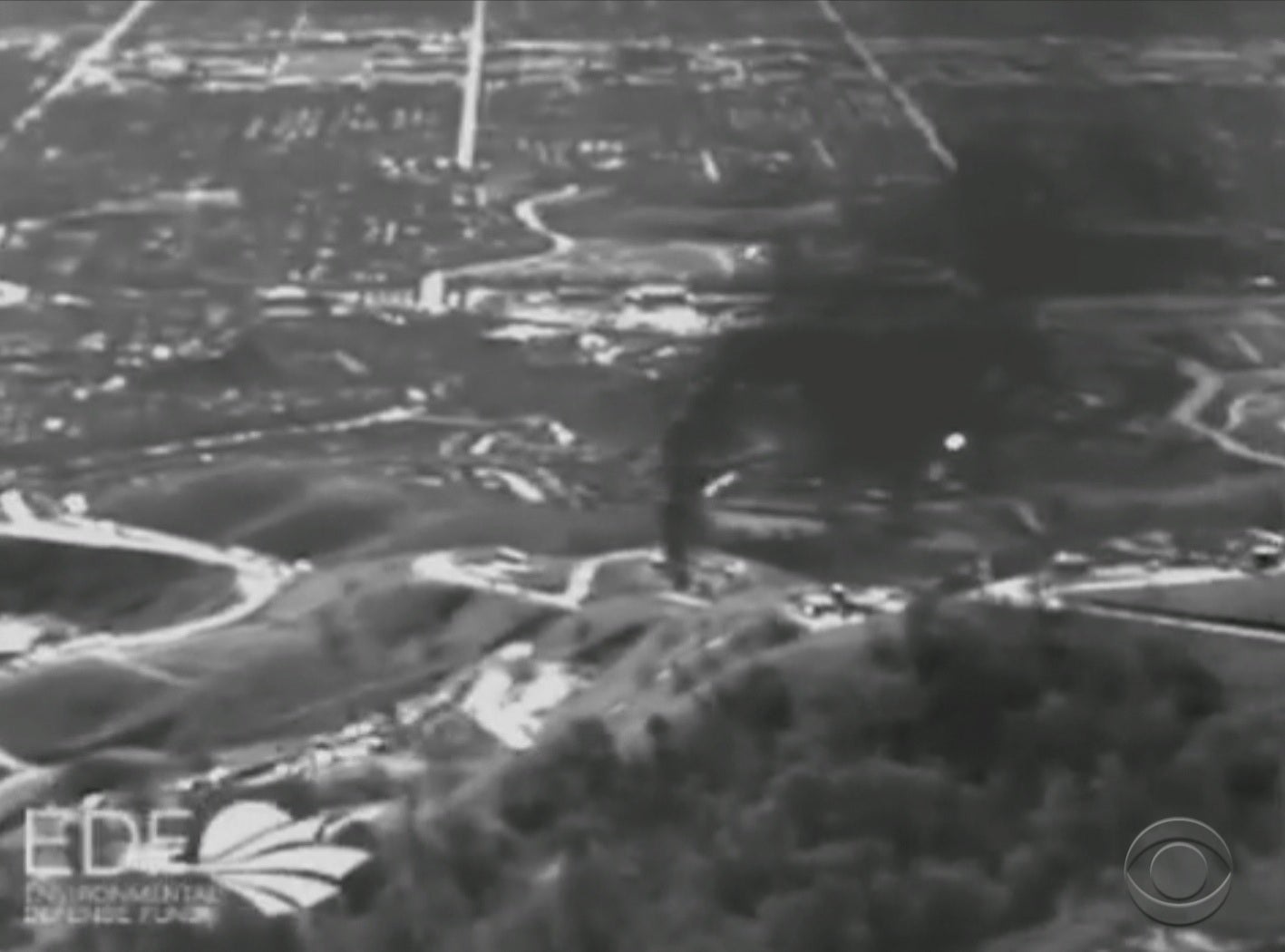 No quick relief from methane leak for residents of California town
PORTER RANCH, Calif. -- A torrent of methane gas has been spewing into the air for weeks in the small town of Porter Ranch north of Los Angeles, forcing thousands to evacuate.
Infrared video shows gas rolling off the top of a nearby ridge, down into the community of Porter Ranch. It was shot by a law firm representing several homeowners who are now filing lawsuits against Southern California's gas utility company.
Matt Pakucko bought his first home in the Porter Ranch community eight years ago because of the scenic views and his ability to work from home as a music producer.
"I can't work in here, I can't breathe in here sometimes. When that wind blows off that hill, it comes down the fire place," said Pakucko.
The leak started in October. So far, more than 6,500 families have filed for help, but only 2,200 have been relocated.
The state agency that monitors air quality estimates nearly 70,000 pounds of gas is being released every hour. That's roughly a quarter of the methane emissions in California.
"Once the leak is stopped we will be able to evaluate what caused the leak and we will be able to evaluate how much natural gas escaped," said So-Cal gas spokesman Mike Mizrahi.
To fix the problem, the gas company drilled a relief well nearby. Using magnetic technology, workers have located the leaking well more than 3,000 feet below ground.
Now they have to drill another 5,000 feet, where they'll intersect the faulty well, and pump it with mud, water, and cement to stop the leak.
It's made Pakucko so sick, he had to move out.
"It's a new way of life now. We can't live in our homes. I mean, how much worse does it get?"
The leak is expected to be fixed by March, but as a precaution, elementary school students at two nearby schools will be relocated.
Thanks for reading CBS NEWS.
Create your free account or log in
for more features.