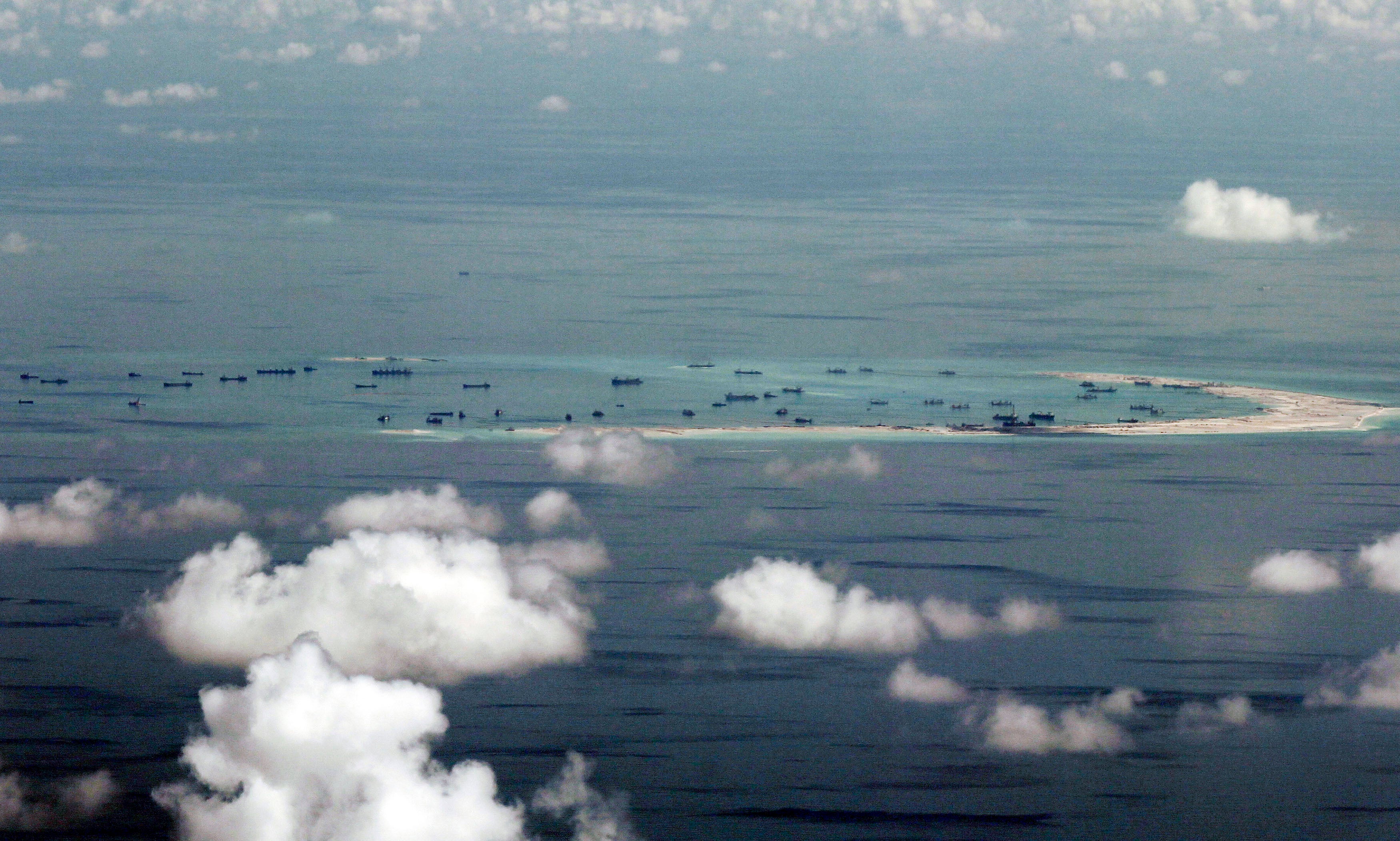 Court: China doesn't own the South China Sea
BEIJING -- The Philippines won a landslide victory Tuesday in a suit it brought against China over contested waters in the South China Sea.
The international Permanent Court of Arbitration at the Hague ruled that China has "no legal basis" to claim nearly all of the South China Sea as its territory.
China says ancient maps show Chinese control in parts of the sea, but the court found that there was no historic evidence that China had "exclusive control" over the claimed water ways. The court noted that fishermen and navigators from China and other countries historically visited the islands in the disputed waters.
Six countries have overlapping claims to parts of the sea; China, Taiwan, Vietnam, Philippines, Brunei, and Malaysia -- and the stakes are high.
About $5.3 trillion worth of trade pass through the South China Sea every year, and there are an estimated 11 billion barrels of oil under the seafloor.
China has been building artificial islands there to strengthen its hold. The U.S. estimates that China has added more than 3,000 acres of land where there used to be water.
China says the Philippines' lawsuit itself violates international law, in part because China and the Philippines had a deal to settle these maritime disputes one-on-one. Beijing claimed the international court had no jurisdiction to rule on the matter. So China boycotted the proceedings at the Hague.
Now that there's a decision, the court has no way to enforce it.
In the end, what these international rulings bet on is the importance of a country's reputation in the international community. If China cares about that, it may comply -- perhaps in a way that saves face.
In a statement released after the court's decision, the ruling Communist Party indicated that it would seek to work with the Philippines on the issue in hope of finding a win-win resolution. It looks, in other words, like Beijing may try to negotiate with the Filipinos through back channels.
The Philippines has a new president, who has also indicated a willingness to work with China on the issue. It was his predecessor who oversaw the lawsuit filing in 2013.
But China may still stick to its guns, ignore the ruling, and take the heat.
Alternatively, Beijing could still go on the offensive; take more territory and become more aggressive in the South China Sea, to show that it will not succumb to international pressure.
Thanks for reading CBS NEWS.
Create your free account or log in
for more features.