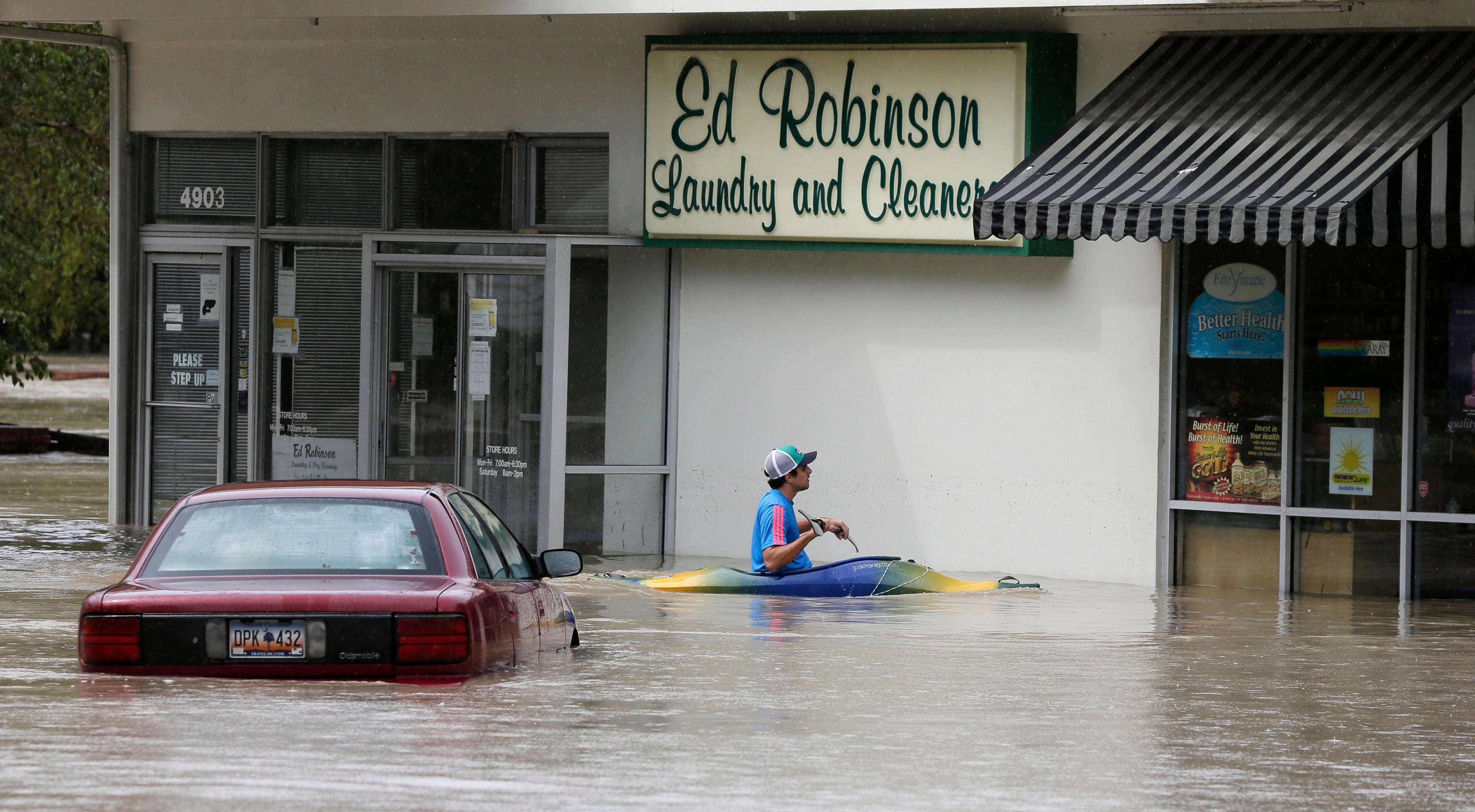 Hundreds rescued amid deadly South Carolina flooding
The devastating flooding hitting South Carolina has reached catastrophic levels. At least seven people have been killed, hundreds have been rescued, and many are without water and power, reports CBS News correspondent David Begnaud.
More than 18 inches of rain fell in just 24 hours in parts of Columbia--more than a third of what this city will see all year--leaving nearly 30,000 people without power.
At least five dams have been breached in Lexington and Richland counties, flooding those communities and prompting county officials to issue a curfew.
"We haven't had this level of rain in the low-country in a thousand years--that's how big this is," said South Carolina Gov. Nikki Haley.
Crews rescued hundreds of people from fast moving flood waters.
One pickup truck driver tried to drive through a flooded street but his car was quickly overtaken. A man swam in to try to rescue him, but moments later he, too, found himself trapped in the high waters. Both men were rescued by emergency crews in a scene that's been playing out across the state.
But as the calls for help continue to pour in, the number of rescues are becoming hard to keep count, according to one fire chief.
Ronald Austin was able to make a potentially life-saving trip with the help of a neighbor with a kayak, retrieving medicine from the flooded home of his 84-year-old father.
"Extremely grateful. God saving right there, to be there, someone to give you a ride, that was almost like an answer to a prayer, hard to believe," he said.
Six hundred national guardsmen have been activated and 8,000 more are on standby. President Obama has declared a state of emergency and curfews have been ordered. As South Carolina braces for more rainfall, emergency crews will be going door to door today checking on anyone who may be trapped inside their home.
"This is an incident we never had before. It is water and it is slow moving and sitting and we cannot just take the water out," said Gov. Haley.
Thanks for reading CBS NEWS.
Create your free account or log in
for more features.