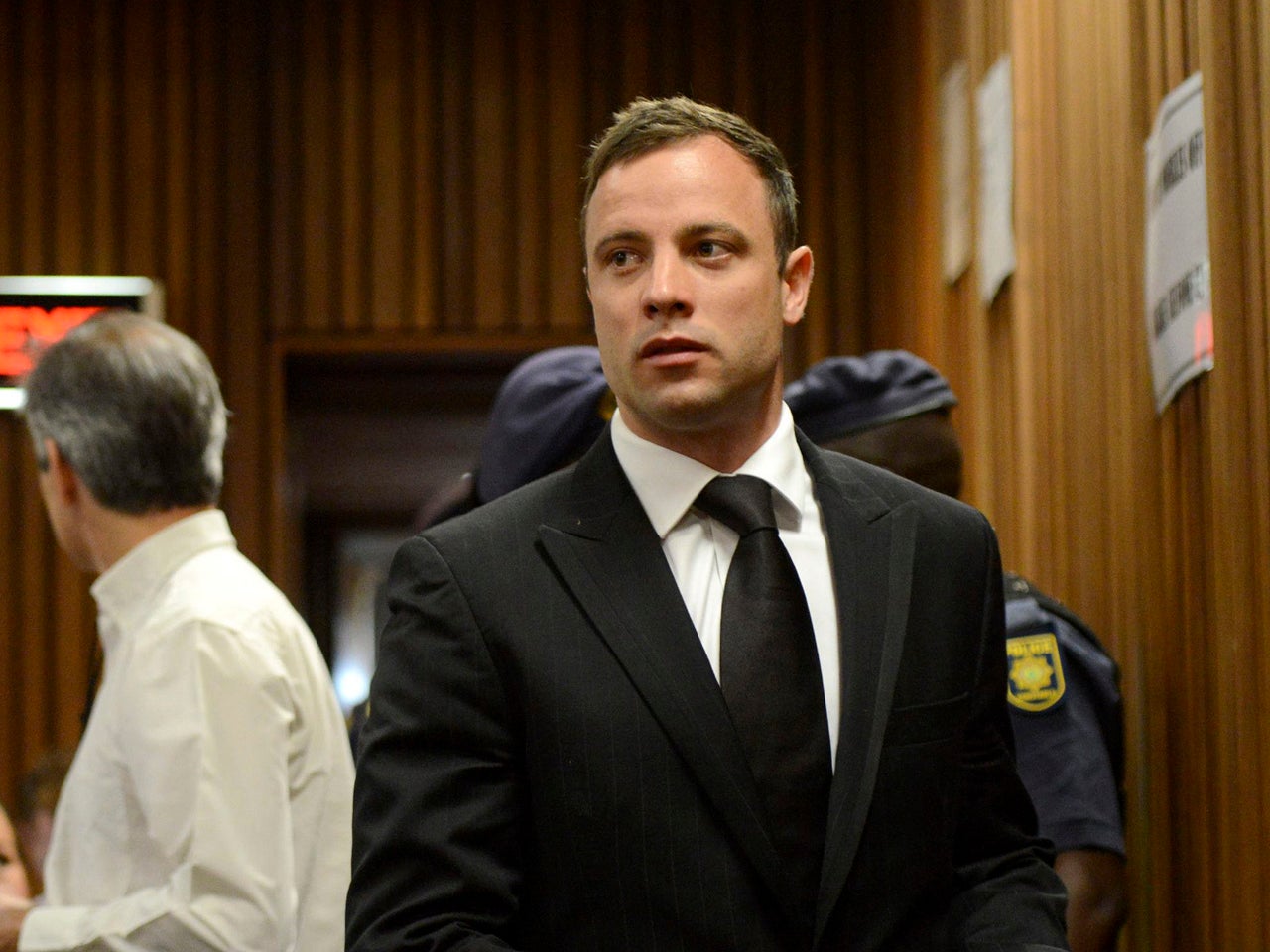 South African prosecutors file appeal papers on Pistorius ruling
STELLENBOSCH, South Africa -- Prosecutors filed appeal papers Tuesday against the verdict and sentence in the Oscar Pistorius case, the initial step in a process that could see the Olympic runner convicted of murder for killing girlfriend Reeva Steenkamp.
South Africa's National Prosecuting Authority said it had filed for leave to appeal, which are papers filed to Judge Thokozile Masipa to request permission to appeal her decision.
Masipa acquitted Pistorius of murder for shooting Steenkamp multiple times. She instead found the double-amputee athlete guilty of a lesser charge of culpable homicide, or manslaughter.Prosecutors said the appeal against that verdict was "based on the question of law," meaning they think Masipa made a mistake when she acquitted Pistorius of murder. Prosecutors have said they believe Pistorius should have been found guilty of murder for shooting four times through a toilet cubicle door in his home, hitting Steenkamp in the head, arm and hip.
The 27-year-old Pistorius would face a minimum of 15 years in prison if convicted of murder on appeal.
The papers were filed Tuesday at the North Gauteng High Court in Pretoria, where Pistorius' seven-month trial murder trial was held, the NPA said in a statement. Prosecutors started their appeal exactly two weeks after Pistorius was sentenced to five years in prison for killing Steenkamp. The terms of his current sentence mean he could be released from the hospital wing of a prison in Pretoria, where he is being held, after 10 months to complete his sentence under house arrest.
Judge Masipa will consider the appeal and rule in a court hearing if it should be referred to the Supreme Court of Appeal. The NPA did not provide any date for the appeal hearing.
Thanks for reading CBS NEWS.
Create your free account or log in
for more features.