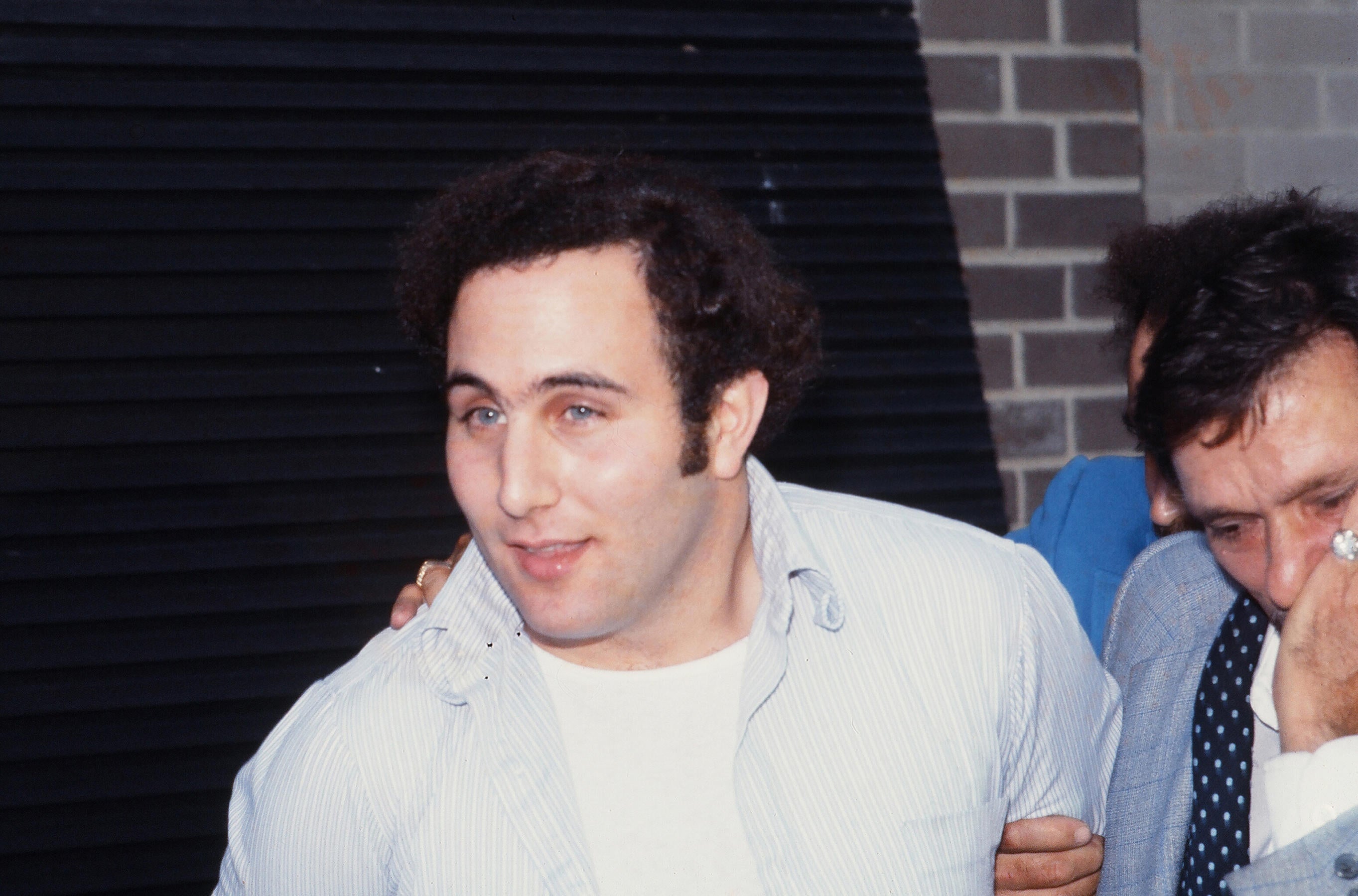 Victims of the "Son of Sam": In their own words
Forty years after the "Son of Sam" serial killer was arrested, David Berkowitz -- in his first major TV interview in a decade -- and two of his victims speak with CBS News in "Son of Sam │The Killer Speaks"

---
On July 31, 1977, Robert Violante and Stacy Moskowitz were on their first date sitting in his parked car in a Brooklyn "lovers lane" when they were suddenly shot in their heads by "The Son of Sam" serial killer who terrorized New Yorkers for more than a year before his arrest 40 years ago today.
"The doctors said I was not going to make it, and that Stacy would," Violante told CBS News. A .44 caliber slug destroyed Violante's left eye and damaged his right eye as it tore across his skull. But it was Moskowitz, a 19-year-old college co-ed, who succumbed to her wounds, and it was Violante, 20, who faced a life forever shattered by a maniac's bullets.
Incredibly, just four days earlier, Violante landed a modeling job at the Wilhelmina Modeling Agency after taking an hour subway into "the city" - Manhattan. Once the agents saw the 6-feet-1 Violante, with his John Travolta looks, they immediately signed him up starting the following Monday. In many ways, he was a real-life "Tony Manero," the character Travolta played in that year's iconic movie "Saturday Night Fever."
The next night, he met Stacy Moscowitz while out celebrating his good fortune at a "Gong Show" event at a popular "Beefsteak Charlies." The eatery was "wall to wall people," he recalled, and in the crush Violante found himself face-to-face with Stacy.
"She was a beautiful, beautiful girl," Violante said. "And what a pleasant, pleasant girl. A very bubbly, full of life young lady." They hit it off, talked for hours, and agreed to see each other that Saturday night, July 31, even though they, like all New Yorkers, were worried about the "Son of Sam."
The serial killer had killed five, and wounded six others. But he had never struck in Brooklyn. His female victims had shoulder length dark hair. "Stacy's a blonde," Violante reassured his mother as he headed out on their maiden date.
They went to the movie, "New York New York," and then drove to Shore Parkway stopping near the water, where they strolled and played on a set of swings. "We were like two little kids," Violante recalled.
A figure lurking in the shadow, however, with his arms crossed, spooked Stacy. She asked to leave, and they got into Violante's car, but he said, "Let's stay five minutes."
He would forever wish he immediately drove away. Within two minutes, the car glass suddenly exploded. Everything went dark, and he thought he was dead.
"I was shot in the head, totally blind and full of blood," Violante recalled. "Oh, my God! Oh, my God! He killed us."
Then he heard Stacy moaning and realized he was alive.
Although gravely wounded and unable to see, Violante managed to open the car door, and wrap his hand around a nearby light pole. Screaming, "We've been shot, we've been shot," he pressed his other hand on the car horn, honking it until the battery died, and he collapsed in the street.
Days later, his father - "my best pal" - broke the news he had lost his sight. Weeks later, he told Violante that Stacy had died just 18 hours after the shooting.
"I cried like a baby," Violante recalled.
Violante never asked "why me, because that would mean why not someone else." He became a portrait in courage, summoning an inner strength he never knew he had, and seemingly willing his damaged eye to improve enough to avoid the need of a seeing-eye dog. "I swore I would never have one," he said. Ultimately, after long stretches of rehabilitation, he obtained a rigorous mailer's position with the U.S. postal service, for which David Berkowitz, the "Son of Sam," ironically also worked.
Violante handled mail for 35 years until his recent retirement. He never married, and always wondered what might have evolved with Stacy had their young relationship been given time to blossom.
Nearly a year earlier and a borough away, Carl Denaro, then a 20-year-old who had just enlisted in the Air Force, had his life shattered by another .44 caliber slug in Flushing, Queens.
Denaro, who was more hippie than "Tony Manero," met Rosemary Keenan, 18, at a local bar on October 23, 1976. They took a short drive to a nearby park, where gunfire suddenly shattered the windows of his Volkswagen Beetle. The bullets missed Keenan, and Denaro "yelled at her to start the car, (and) let's get out of here," he told CBS News.
They returned to the bar, where Denaro said, "I said, I don't feel too good." He rested his head on a table, and a large pool of blood spilled out from beneath his shoulder-length hair and shirt.
At the time, no one had heard of the "Son of Sam" because he had yet to leave a note for police to figure out there was a pattern to the madness. In fact, police initially were suspicious of Denaro, and it took months before the NYPD realized they had a serial killer on the loose, and Denaro was one of his victims.
Doctors told Denaro that he was lucky. They put a plate in his head and he eventually returned to playing softball with friends. His military career derailed, and he went on to work for Merrill Lynch and in telecommunications financing before retiring. He recalled, however, that he lived for years with gawkers pointing out he was shot by the "Son of Sam."
Both Denaro and Violante rejoiced when David Berknowitz, a postal worker from Yonkers, was charged as the "Son and Sam" on August 10, 1977. Neither is certain Berkowitz acted alone. And Violante admits he wanted Berkowitz to receive the death penalty. But they both are thrilled he is off the streets forever.
"Thank God," Violante recalled shouting when he heard the news 40 years ago in his hospital room. "At least now he won't be able to harm anyone else."
Thanks for reading CBS NEWS.
Create your free account or log in
for more features.