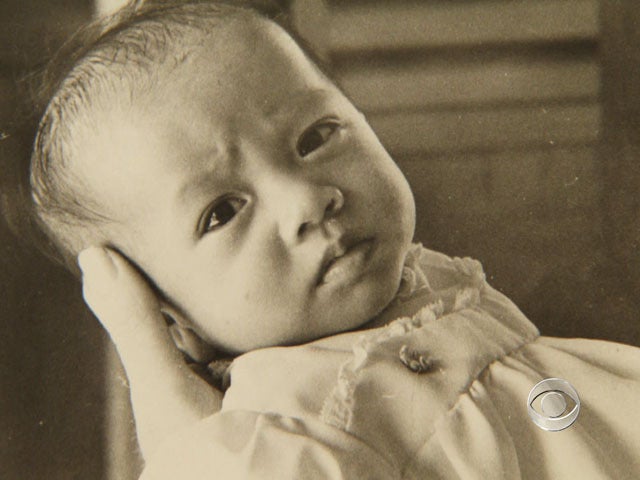 Soldier's selfless act leads to reunion 40 years in the making
(CBS News) WASHINGTON -- Kimberly Mitchell's life story has always been missing a few important pages. Before her current job as president of a nonprofit helping veterans, before she was a Navy Lieutenant Commander, before Annapolis, before Wisconsin, before American even -- who was she?
"If you're an adopted child, you always want to know -- did your mother, did your father want you?" Kim says.
The missing part of her story, if she could ever find it, would explain how she ended up at an orphanage in Vietnam. It was 1972, war was raging, orphans were everywhere and none of them came with bios.
Her only clue was her papers at the time. The name they had for her was Tran Thi Ngoc Bich. Ngoc Bich means "precious pearl." It's an unusual name, which for Kim deepened the mystery even more.
In May of last year, Kim's story about her search for her roots appeared in a Vietnamese-language magazine published here in the states. It's an obscure publication with a small circulation, but at least one man read the article and hung on every word.
"In the article, it said that she was abandoned at the orphanage," says Bao Tran. "But I wanted her to know she was not abandoned."
Bao Tran fought on the side of the South Vietnamese, alongside the Americans. He moved to New Mexico after the war as part of a resettlement program and has been carrying Kim's story with him ever since.
As Bao tells it, the city of Quang Tri had just fallen to the North Vietnamese, and refugees were streaming out of the city. It was his job to blow up a bridge outside of town to slow the enemy's advance, and his company was about to do just that when one last survivor stumbled onto the bridge -- two survivors, actually.
"I saw a man carrying a hat with a baby inside," Bao says. "I ran to him, and he described this tragic scene he found on the side of the road -- of this baby trying to nurse on her dead mother. I took the child from him."
It's important to remember that at that moment, saving one baby was the least of his army's concerns. But Bao took it upon himself to see this child to safety. He also named her: Precious Pearl.
Kim and Bao reunited last month. He told her how big she'd gotten, and she told him two words 40 years in the making.
"I get to say 'thank you' to a man who took time to save a baby," Kim said.
Thanks to Bao Tran, Kim Mitchell's life story now has its beginning, its hero and its moral.
"You never know what one act of kindness will do -- one act of kindness," she says.
To contact On the Road, or to send us a story idea, e-mail us.
Thanks for reading CBS NEWS.
Create your free account or log in
for more features.