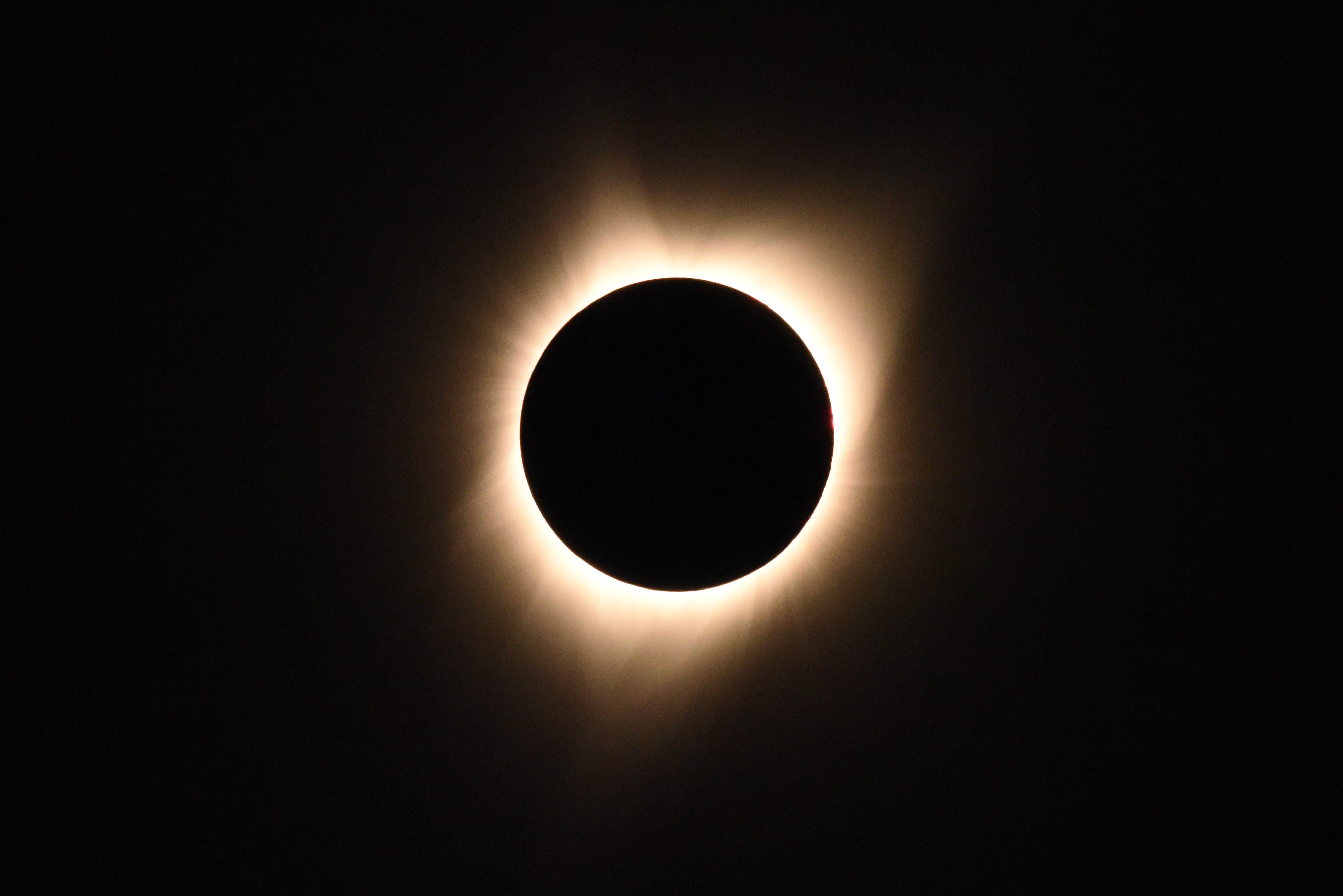 Temperatures dropped during total solar eclipse
Total solar eclipse viewers likely experienced a sudden drop in temperature during the period of "totality" on Monday.
According to the National Weather Service, residents in Douglas, Wyoming, experienced a distinct chill in the air as the temperature dropped 11 degrees.
The temperature appeared to drop between 5 and 6 degrees in Blacksburg, Virginia.
Forecasters say the temperature dropped 2 to 4 degrees in the mountains and deserts near San Diego in the morning hours, even though that area saw only a partial eclipse.
And in Kansas City, the temperature dropped 4.4 degrees.
The change in temperature during a total eclipse varies based on location and time of year. It is caused by the loss of light from the sun's disk as it is briefly obscured by the moon.
The change in temperature feels similar to the difference between the midday temperature and the temperature just after sunset, except the change is sudden.
During the total solar eclipse, the moon completely covered the the sun for a period of up to two minutes and 43 seconds along a path stretching from Oregon to South Carolina.
It was the first solar eclipse visible from the U.S. since 1979 and the first to cross the entire continent in 99 years.
Thanks for reading CBS NEWS.
Create your free account or log in
for more features.