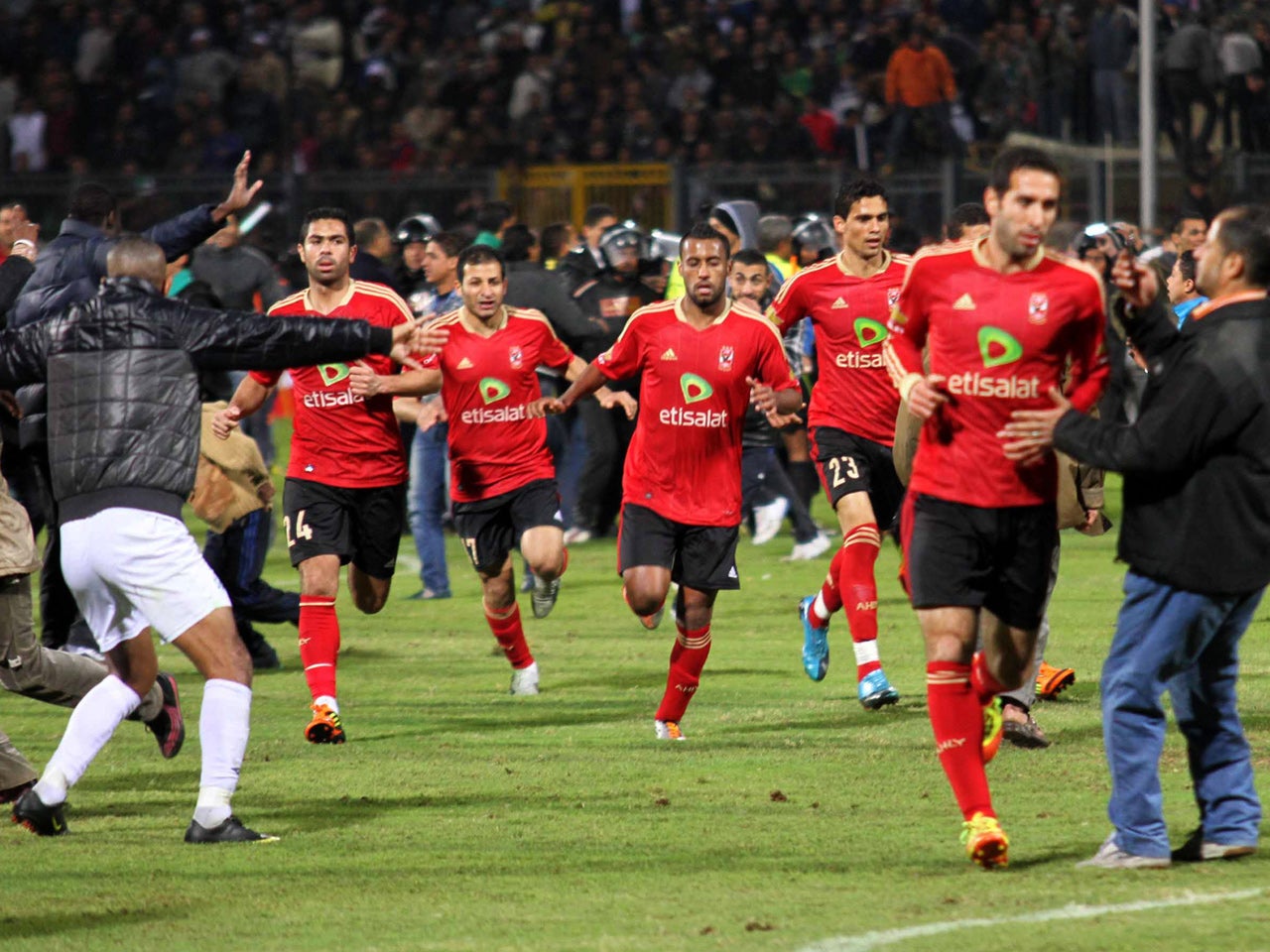 Soccer in Egypt to resume - in empty stadiums
(CBS/AP) Since the soccer riot that left more than 70 people dead in Egypt two weeks ago, there have been numerous protests and calls to sack the government - but certainly no soccer games.
That is about to change with one catch: games will resume in empty stadiums, the country's new soccer chief announced.
According to Aharam Sports, the newly appointed President of the Egyptian Football Association (EFA), Anwar Saleh, said the league would start again - without fans - after the official investigation of the Port Said stadium tragedy is complete.
"The league will be resumed behind closed doors, but it all depends on the investigations results. Security is the priority of all Egyptians and if it was achieved the fans will return to the stands gradually," Saleh said. "Resuming the competition is essential for several parties so I think that the clubs will not oppose playing the matches without their supporters."
Egypt soccer riot: Why don't Americans kill over sports?
2 dead in Egypt street clashes over soccer riot
Egypt soccer riot retaliation for revolution?
Meanwhile, African soccer authorities are giving $150,000 to the families of victims caught during the violence.
The donation by the Confederation of African Football was approved at a meeting late Saturday during the African Cup of Nations in Gabon. FIFA has already said it will give $250,000 to the families.
Flags have been flying at half-staff at Africa's continental championship in Gabon and Equatorial Guinea. A minute of silence has been observed before games.
Thanks for reading CBS NEWS.
Create your free account or log in
for more features.