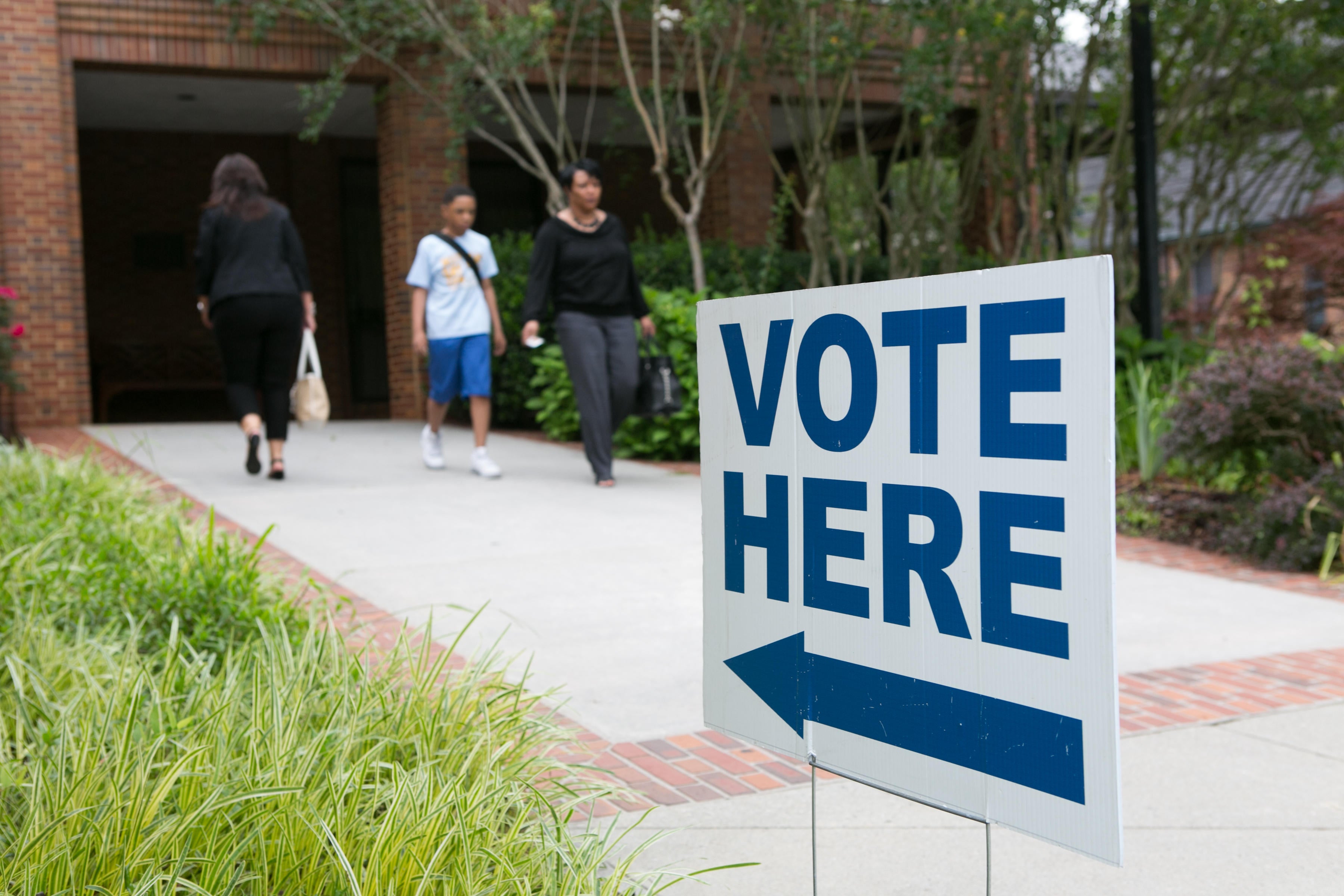 6 months before midterms, both parties face challenges – CBS News poll
By Jennifer De Pinto, Fred Backus, Kabir Khanna and Anthony Salvanto
Six months before Election Day, the 2018 midterms look like a contest that's up for grabs -- both for control of Congress, and for which arguments will dominate the campaign.
More voters say they'd prefer to see Democrats take control of Congress than for Republicans to keep it, but voters also say Democrats must still explain what they'd do if elected -- and it isn't enough for Democrats to just say they're different from Republicans.
Each party faces a balancing act as they head through primary season. Republican voters want candidates who would support the president's agenda – but independents and voters overall do not. Voters don't want candidates who would go so far as to try impeaching the p resident– yet most Democratic voters do prefer candidates who'd back that idea.
Health care tops the list of most important issue for voters, ahead of the economy -- and by two to one voters say they've been hurt, not helped, by the GOP's changes to the health care laws.
Nearly three-fourths of voters think the Democrats have not explained what they'd do with control, if they got it.
Even those who want a Democratic Congress want an explanation: 75 percent do and say that it's not enough for Democrats to simply run as a change from Republicans.
There is more opposition to the president than support in the electorate, as people think ahead to voting, though much of that comes along partisan lines. Independents are more likely to say the president will not be a factor at all, but those who do factor him in are doing so in opposition.
But while much has been made of Democratic turnout gains in special elections this year, Republicans report being just as enthusiastic about 2018 right now.
And voters are only split on whether the country would be better off if Democrats were in control.
Challenges for Republicans
Health care (27 percent) tops the economy on our list of most important issues for voters overall, and is a close second to the economy among Republicans. It outranks gun policy among Democrats.
Few Americans -- only 15 percent -- feel that the recent changes to health care laws made by Republicans have helped them and their family. Half see no impact at all, and by two-to-one, those who do see an impact say it has hurt more than helped.
For Congressional candidates, supporting Mr. Trump's agenda looks like a winning formula with Republican voters -- but not with independents.
Candidates who back the new tax law might get a boost from Republican voters (49 percent) for doing so, but the electorate overall is more mixed.
Challenges for Democrats
Within their own party, the Democrats have some potential divides to reconcile. Democratic voters (58 percent) would be more likely to back a candidate who supported impeaching the president, but voters overall (40 percent), and independents (38 percent), would be less likely to do so.
And Democrats prefer more progressive candidates as opposed to moderates, while independents prefer more moderate candidates.
Democrats are more preferable towards candidates who back stricter gun laws (71 percent are) whereas independents are more mixed on such candidates (40 percent more preferable, 36 percent less so.)
---
This poll was conducted by telephone May 3-6, 2018 among a random sample of 1,101 adults nationwide. Data collection was conducted on behalf of CBS News by SSRS of Glen Mills, Pa. Phone numbers were dialed from samples of both standard land-line and cellphones.

The poll employed a random digit dial methodology. For the landline sample, a respondent was randomly selected from all adults in the household. For the cellphone sample, interviews were conducted with the person who answered the phone.
Interviews were conducted in English and Spanish using live interviewers. The data have been weighted to reflect U.S. Census figures on demographic variables.
The error due to sampling for results based on the entire sample could be plus or minus three percentage points. The error for subgroups may be higher and is available by request. The margin of error includes the effects of standard weighting procedures which enlarge sampling error slightly.
This poll release conforms to the Standards of Disclosure of the National Council on Public Polls.
Poll toplines:
Thanks for reading CBS NEWS.
Create your free account or log in
for more features.