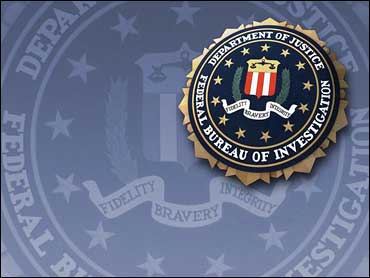 Six Accused of Human Trafficking in U.S.
Six recruiters were accused of luring 400 laborers from Thailand to the United States and forcing them to work, according to a federal indictment Thursday that the FBI called the largest human trafficking case ever charged in U.S. history.
The indictment alleges that the scheme was orchestrated by four employees of labor recruiting company Global Horizons Manpower Inc. and two Thailand-based recruiters. It said the recruiters lured the workers with false promises of lucrative jobs, then confiscated their passports, failed to honor their employment contracts and threatened to deport them.
Once the Thai laborers arrived in the United States starting in May 2004, they were put to work and have since been sent to sites in states including Hawaii, Washington, California, Colorado, Florida, Kentucky, Massachusetts, New York, Ohio, South Carolina, Tennessee, Texas and Utah, according to attorneys and advocates.
Many laborers were initially taken to farms in Hawaii and Washington, where work conditions were the worst, said Chancee Martorell, executive director for the Los Angeles-based Thai Community Development Center, which represents 263 Thai workers who were brought to the U.S. by Global Horizons.
A woman who answered the phone at Global Horizons' Los Angeles office refused to take a message seeking comment Thursday.
The six defendants include Global Horizons President and CEO Mordechai Orian, 45; Director of International Relations Pranee Tubchumpol, 44; Hawaii regional supervisor Shane Germann, 41; and onsite field supervisor Sam Wongsesanit, 39. The Thailand recruiters were identified as Ratawan Chunharutai and Podjanee Sinchai.
They face maximum sentences ranging from 10 years to 70 years in prison, according to the Department of Justice.
Orian wasn't home when the FBI attempted to arrest him in Los Angeles on Thursday, and his surrender is being negotiated, said FBI Special Agent Tom Simon.
Two were arrested Thursday morning in Los Angeles and Fargo, N.D., said Simon. Another Global Horizons employee was expected to turn himself in, and the United States will work with Thailand's government to apprehend the remaining two suspects.
"There are more people living in forced labor today than when President Lincoln signed the Emancipation Proclamation. As long as this is true, the FBI will continue to pursue organizations and individuals involved in human trafficking," Simon said.
Honolulu immigration attorney Melissa Vincenty said the indictment against Global Horizons is a major blow to labor trafficking nationwide.
"Global was the big fish in all of this. It's a pretty big case, with hundreds and hundreds of workers," said Vincenty, who represents 56 of the Thai laborers. "They're all over the United States."
Thanks for reading CBS NEWS.
Create your free account or log in
for more features.