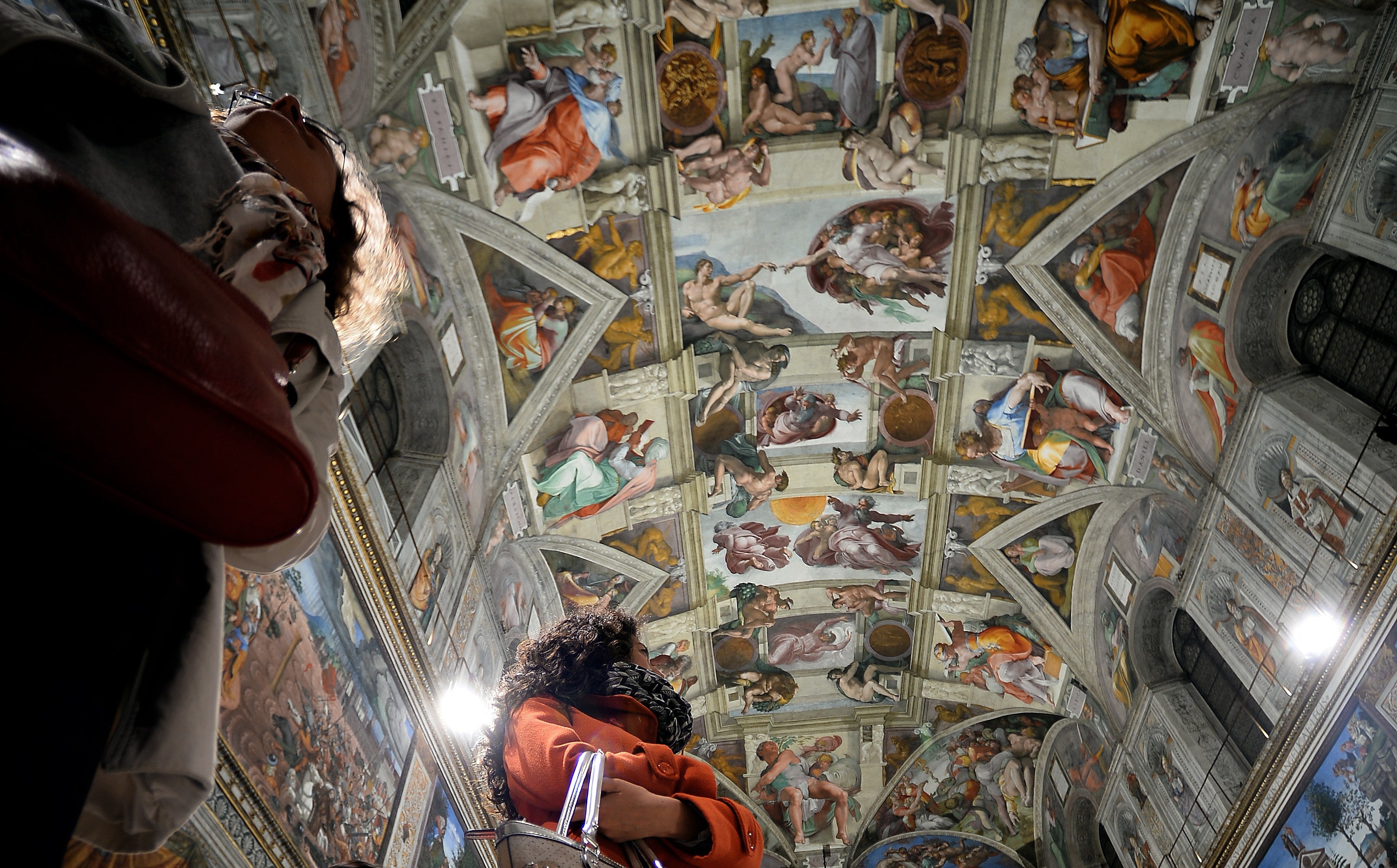 Seeing the Sistine Chapel in a whole new light
Michelangelo painted the ceiling of the Sistine Chapel by the light of the sun coming through small windows. Now, 450 years after his death, his masterpieces are being seen in a whole new light -- provided by 7,000 light-emitting diodes, or LEDs.
Ultraviolet rays from sunlight were slowly fading the colors on what is widely held to be one of the most beautiful works of art in history, CBS News' Allen Pizzey reports. Standard halogen bulbs also do the same thing.
LEDs do not, but they do have a tendency to alter the way colors show up.
Two hundred eighty patches of paintings were spectrum-analyzed so the colors of the LEDs could be matched to the paint Michelangelo used.
Not even the master himself could have imagined that the deep blue background of the imposing depiction of "The Last Judgment" could look like his.
The lights, concealed along the edges of the ledge which runs around the chapel, can be adjusted to various levels.
The one for tourists is wonderful enough, but for special occasions they can be turned up even more.
At normal intensity, the energy-saving bulbs will cut the electricity bill by more than 60 percent.
But there was another problem.
Some six million people a year visit the Sistine Chapel, often waiting in line for hours. Breath and body heat damaged the frescoes, and the air conditioning system installed 20 years ago could no longer cope.
John Mandyck of Connecticut-based company United Technologies had the job of fixing it.
The biggest challenge Mandyck faced in the process was proper ventilation.
"To make this an intelligent air conditioning system that actually counts through three security cameras, counts the number of people in the chapel at any given point and adjusts the ventilation and humidity to the exact parameters of the people in the space so that we can properly manage the air and save the frescoes and keep the chapel open," Mandyck said.
Michelangelo was paid a pittance for his work. The new lighting and ventilation systems to save it cost nearly $4 million.
Given the effects, the Vatican got a bargain on both counts.
Thanks for reading CBS NEWS.
Create your free account or log in
for more features.